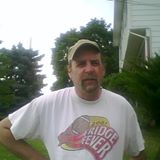 Member Focus
Bill Straube, FS1
What is your involvement with NATCA?
I am currently the FS1 President and FacRep at the Kenai FSS. I took over this position after the previous rep transferred out and left the facility with no leadership.
What made you decide to take on leadership roles within NATCA?
I believe in a strong union and this is not possible, at the local level, with an offsite rep. Since I had previous experience as a FacRep in a different union, and no one else was stepping forward, I decided to jump back in the game.
What would like to get involved with that you haven't already?
I would like to possibly get involved in some FSS issues at the national level.