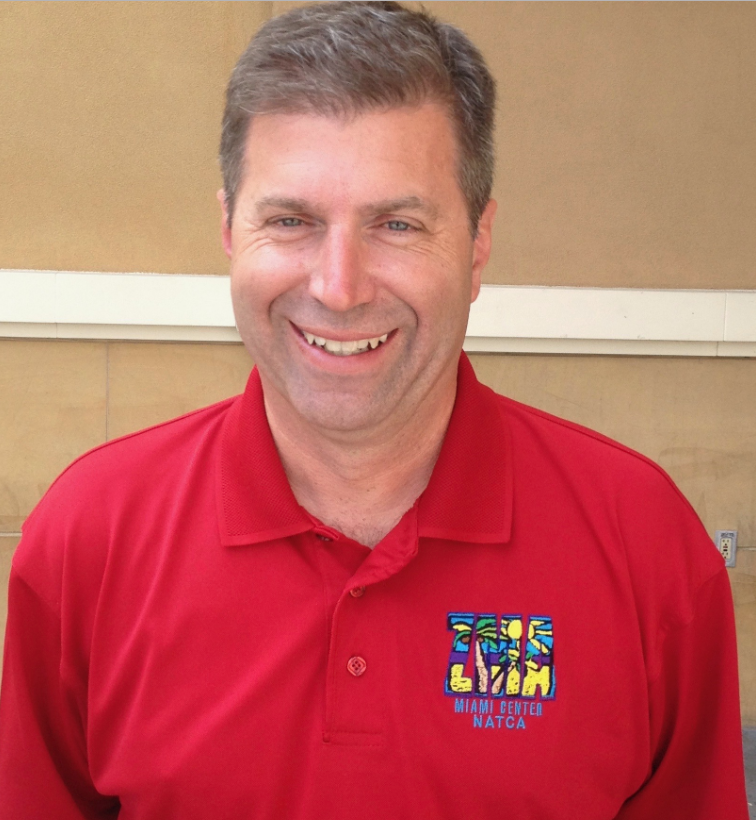 National Professionalism Award Winner: Thomas Adcock
Eastern Service Area
Thomas Adcock
Miami Center (ZMA)
Tom began his career as a Co-Op student at Atlanta Center (ZTL) in 1985. After successfully completing the FAA Academy, Tom moved to Miami Center (ZMA) where he became a Certified Professional Controller (CPC) in 1989. He worked at ZMA until he assumed his current role as the NATCA National Training Liaison in 2012. Said his colleagues in nominating him for this award:
"Tom has worked tirelessly his entire career to ensure that the FAA's training system works."
"During his early years with the FAA, Tom dedicated himself to learning every aspect of being an air traffic controller. One facet of the job that always stood out to him was training. Tom has always set the bar high for himself and has always wanted to see to it that the FAA produced the most highly skilled professionals on the planet."
"Tom's dedication and professionalism extends beyond the FAA. Tom has always given of himself and has helped to organize and motivate others to do the same. During Hurricane Andrew and the many natural disasters since, Tom has opened his home to people, helped to clothe them, and made sure they had food and water. Tom has spent considerable time and his own finances to shop, pack, and transport supplies to many that were in desperate need of help. Tom didn't just do this when it was convenient; he would do this at midnight before a day shift and then do it some more before the following midnight shift. Tom was always there anytime there was a need."
About the National Professionalism Award
NATCA's Professional Standards program maintains and promotes professionalism across all of NATCA's bargaining units. We achieve that through a commitment to safety and the public's trust. We work to inspire, motivate, and provide personal examples of our professionalism to others and to maintain the highest standard of excellence.
NATCA's National Professionalism Award was created to recognize those who have demonstrated a consistent personal commitment to safety and excellence, and whose professional contributions and individual performance have enhanced the standing of our professions.
"Every year it gets harder to narrow it down to the winners from so many amazing nominations," said Garth Koleszar of the National Professional Standards Committee. "Every single one of the nominees displayed professionalism worthy of the award."
Lydia Baune, a member of both the National Professional Standards and Respect Committees, said, "We also want to thank each and every one of you who chooses professionalism every day. This award is for each of you as well. You are making a positive impact on our profession and on safety."
Those nominated were evaluated on their body of work throughout their careers. The factors considered were:
How did they, as individuals, promote professionalism?
How did they inspire and motivate others?
Did they personally demonstrate professionalism?
Consideration was given to the testimonials and statements provided by their peers.
"Professionalism adds to safety," Joshua Cooper, fellow National Professional Standards and Respect Committee member said. "Without professionalism we lose trust and this affects the entire National Airspace System. These individuals represent a continued daily commitment to our professionalism."
Chris Keyes, the newest member of the National Professional Standards Committee added, "Exemplary professionalism has an incredible impact on our workplace relationships and environments. The dedication to professionalism that this year's award winners have shown is more than evident in their nominations. They have all made a tremendous impact on others through their focus on professionalism and determination to serve their peers. We can all be very proud to have them as our NATCA brothers and sisters."