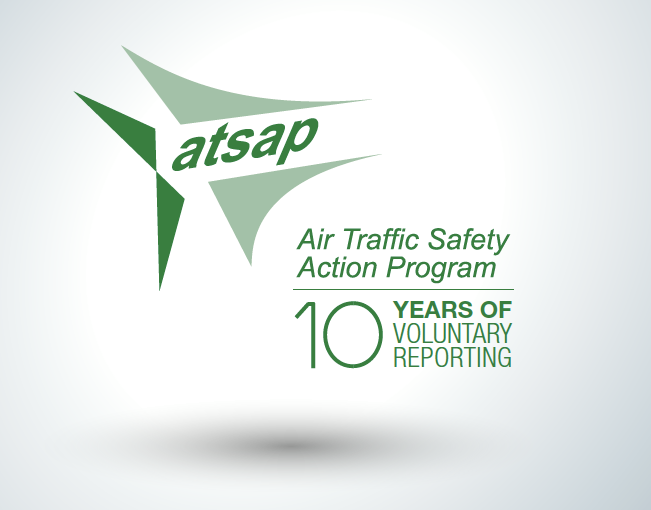 NATCA Celebrates 10 Years of Safety Reporting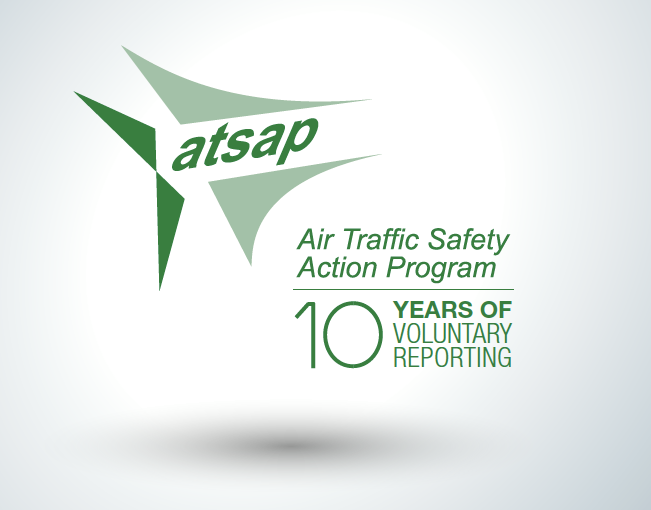 The Air Traffic Safety Action Program (ATSAP) helps resolve safety issues that otherwise might not have been identified or resolved. ATSAP was modeled after the Aviation Safety Action Program (ASAP), used by selected air carriers, and the Aviation Safety Reporting System (ASRS), used by NASA. Through the program, employees are promised that no punitive or disciplinary actions will be taken as a result of reporting errors that could impact safety, provided they are not the result of gross negligence or illegal activity.
In 2000, prior to the White Book imposed work rules, then-Northwest Mountain Regional Vice President Carol Branaman and New England Regional Vice President Mike Blake first pushed the Agency for an air traffic safety reporting program modeled after ASRS and ASAP. This concept had been discussed on both sides of the labor-management relationship for nearly a decade, but had yet to come to fruition. At the time, safety reporting was not typically handled by disciplining the employee, and it did not gain the traction needed.
However, in 2003, a shift to a more hostile manager-employee relationship was taking hold at facilities across the country. Marion Blakey was the FAA Administrator. Great Lakes Regional Vice President Bryan Zilonis, then FacRep at Chicago Center (ZAU), Blake, and FAA Director of Safety Jim Sheer, who had served in the Navy and was a USAir Pilot, were tasked with merging the FAA's and NATCA's virtually identical agreements that had been developed over time individually. Airlines utilizing ASAP invited them to see their programs to better understand what an air traffic safety reporting program might look like. The three of them created what became the ATSAP Memorandum of Understanding (MOU), but the FAA's General Counsel, with Blakey's approval, took over the document and would not let the Air Traffic Organization sign it.
At facilities, instead of employees being asked what happened during an operational error, they would automatically be suspended, sometimes for multiple days. This retaliatory behavior was arbitrary. On any given day a controller might be working a large amount of traffic. If nothing went wrong, nothing was said. However, if the next day the controller was working the same traffic and someone complained there was a violation of separation standards, the employee would be punished. "It was no way to operate," says Zilonis.
As the lack of safety reporting was reaching a breaking point, some at the FAA believed there had to be a better way and began working in secret with NATCA to develop what would become the ATSAP MOU. However, when the White Book was imposed on the workforce on Labor Day, 2006, Zilonis thought the program might never make it off the ground. The Air Traffic Safety Oversight Service (AOV) was preparing to further impose an ATSAP like program onto the workforce and the need for the joint-program to make it off the ground continued to grow.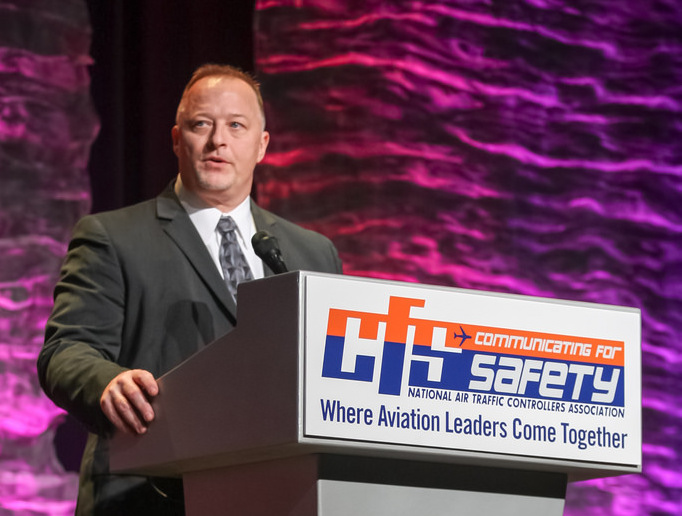 "We were going to break out system if we didn't to get ourselves to the point where there was a balance between capacity and safety and there was a means for us to share information so that we could be as safe as we possibly could," Zilonis says.
Jim Fossey, then FAA Air Traffic Organization director of safety and special projects, then surprised everyone in 2008 when he approached NATCA in hopes of rehashing the project. This made his intent clear — he wanted to do this for the workforce for the right reasons. Pat Forrey was NATCA President at the time and said to move forward with the project.
Fossey and Zilonis had to hide the work they were doing because of the lack of support from FAA leadership at the time. They often worked in darkened Quality Assurance tape rooms in a contractor's office to avoid being seen. NATCA members Mike Redmond and Steve McKenzie also were involved and helped turn the program into a three party system between the FAA and NATCA, using AOV as an oversight function. Despite these hurdles, the MOU, which speaks to the operating rules of ATSAP, was presented and signed in under six weeks on March 27, 2008.
Just as the culture had swung to a hostile place leading up to the imposed work rules and after the White Book dropped, the culture began to again shift the other way.
"Before we had collaboration, we had ATSAP," explains Zilonis, who was election Great Lakes Regional Vice President in 2006. But the signing of the MOU was just the first step. There were challenges and push back from both sides. Because of this, it was decided the ATSAP roll-out would go through a test in the Great Lakes Region as it was believed the membership would trust that Zilonis had their back.
Briefing facilities amidst imposed work rules was a huge sell. It saw a group of NATCA people and a group of Managers standing together before members explaining that they were no longer going to be hostile to a workforce who experience punitive action on a daily basis.
As the MOU moved from the incredibly successful test phase to the implementation phase, the need for more expertise resulted in newly elected NATCA Safety Chair Steve Hansen taking over the program.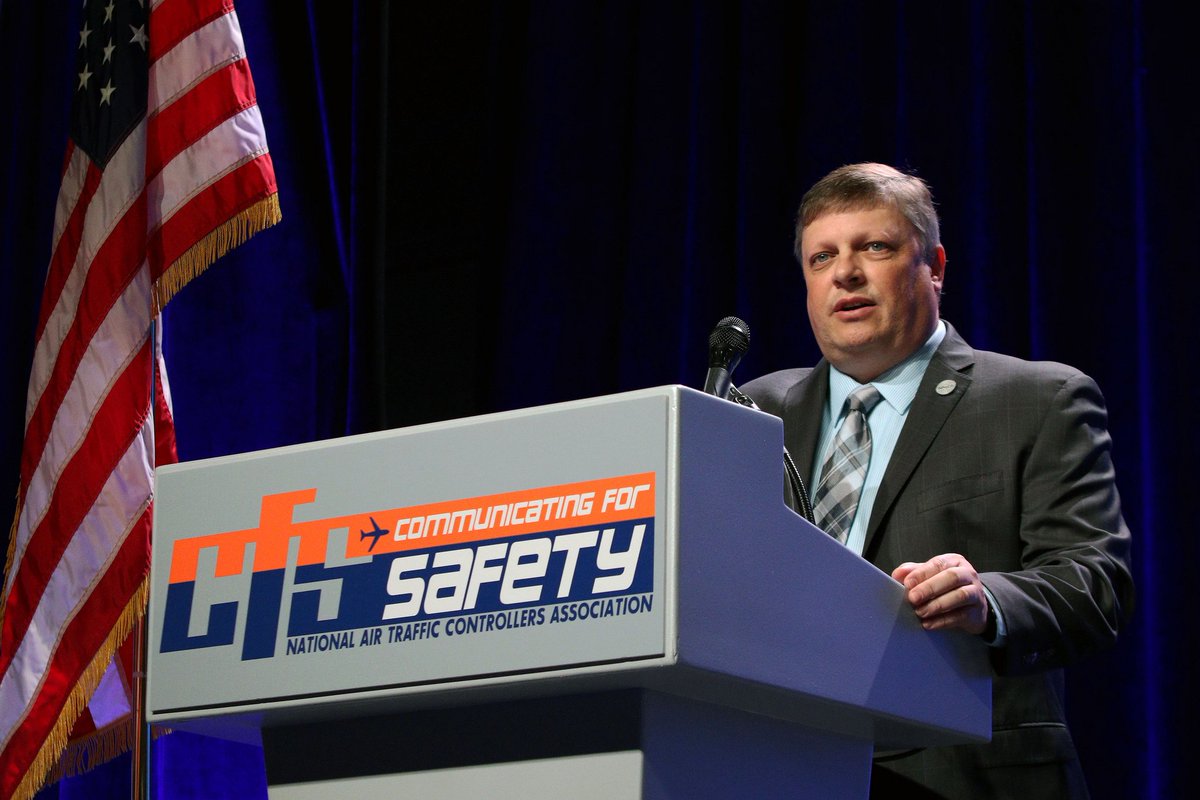 "We needed help to ensure the program grew into something sustainable," explains Zilonis. "I was able to step away and it grew from a test in NGL to the largest safety reporting program in the world."
Hansen explains that ATSAP completely changed the culture and how safety reporting and safety-related events are viewed.
"We have information that we've never had before," Hansen explains. "The first day we had reports. We have over 160,000 reports now."
When we first started rolling it out, it was evident there was no trust and no buy in, especially on the management side. Training sessions and briefings were robust discussions across the National Airspace System. It took leadership from the Union and leadership from the Agency to make sure that ATSAP moved forward.
During training sessions, Supervisors would often stand up in the room, asking if this meant they were no longer allowed to punish their controllers. The resounding answer was that they no longer could. Union members and reps also had tough questions that Hansen and NATCA's ATSAP team addressed then and continue to address today.
Similarly to the ATSAP MOU, implementation was also contentious. Hansen and his FAA counterparts had to hide their collaborative work, renting out a house to work out of. A covert operation at the time, it is a lasting tradition that continues today to facilitate these meetings despite the positive change in work culture.
"We put the effort into this program because of where we were," Hansen explains. "For decades we were playing the blame game. It was always reactive. There was no foresight. It took an event to force action. The converse of that is what we do now."
By attempting to solving the problem before it happens, stakeholders are now able to analyze the causal factors of safety-related incidents and are able to mitigate these issues before safety is compromised.
The roll-out would ultimately be a success and ATSAP was fully implemented in 2010. The evolution of the program has been to expand these safety reporting functions. Since 2012, NATCA has expanded Voluntary Safety Reporting Programs (VSRP) to include Region X with ATSAP-X as well as many of NATCA's Bargaining Unit Employees (BUE). The hope is to ensure every BUE within NATCA has the means to report safety issues within the NAS.
In addition to the expansion of VSRPs, the ATSAP program has opened the door to share safety reporting data across industry to improve safety through programs like The Confidential Information Share Program (CISP).
Of all these successes, the level of reporting and resulting fixes within the NAS have been a fantastic and unexpected result of the program according to both Hansen and Zilonis. Because of the cautious roll-out, it was hard to imagine the buy-in the membership would have. Looking to the future, Hansen hopes this trend continues.
"I think we continue to refine our processes," Hansen says. "There's always room for improvement. We should always strive to do better. The amount of information that there is to use will continue and get better and better."
"ATSAP grew beyond my wildest expectations," Zilonis explains. "It's amazing what it's turned into."
Today, reports filed by employees through the ATSAP website are reviewed by ATSAP Analysts, who remove personally identifiable information from the reports, link multiple reports on the same event, and attach other available information regarding the event. Then, Event Review Committees (ERCs) consisting of a member of FAA's Air Traffic Organization (ATO) management, a NATCA representative, and a member of FAA's Air Traffic Safety Oversight Service (AOV) evaluate each report submitted to the program to determine whether it meets the requirements set forth in the MOU between FAA and NATCA. If so, the ERC accepts the report into ATSAP. For more information and to file a report, click here.