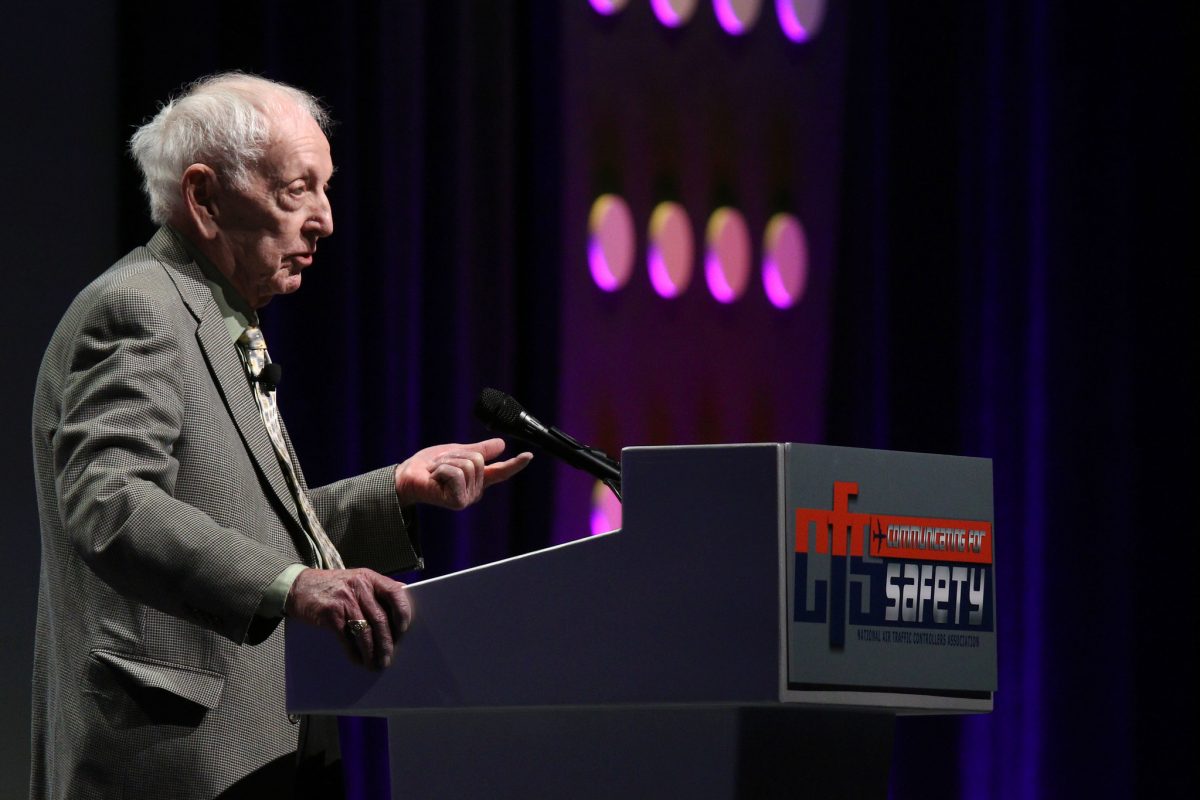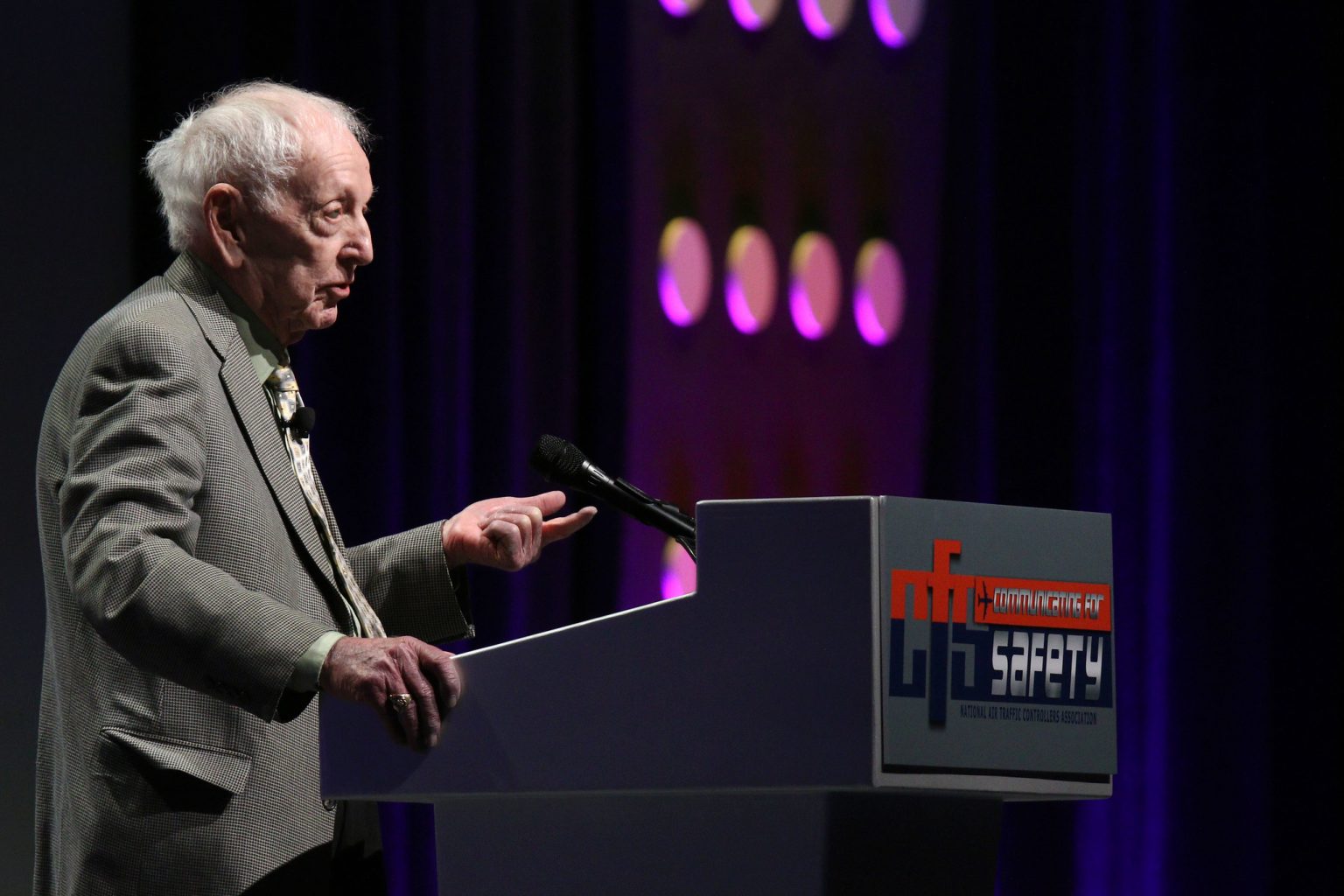 August, 26, 2019 // NATCA Remembers Capt. Al Haynes
WASHINGTON – Members of the National Air Traffic Controllers Association (NATCA) join with the aviation community today in mourning the passing of Capt. Al Haynes, who will forever fondly be remembered for a career of professionalism, training, and superior airmanship. Thirty years ago last month – July 19, 1989, United Flight 232 piloted by Haynes departed Denver en route to Chicago. Sixty-seven minutes into the flight, he notified air traffic controllers that the number two engine had failed, and the aircraft was only marginally controllable. During the ensuing emergency landing at Sioux City, Iowa, 184 of the 296 passengers survived.
For the next 25 years, Haynes gave nearly 2,000 presentations about United Flight 232, including at NATCA's Communicating For Safety (CFS) conference in 2016. His goal was always to educate other pilots, air traffic controllers, flight attendants, emergency crews, and emergency planners. When talking about the incident, Haynes commended his crew, air traffic control, and ground units in their execution of emergency procedures and maneuvers. He also commended the cooperation between all parties involved throughout the emergency. This story that Haynes recounted remains profoundly inspiring and valuable as a teaching tool in the areas of aviation safety, training, and Critical Incident Stress Management (CISM).
About Haynes, NATCA President Paul Rinaldi said. "NATCA looks to examples of exceptionalism in aviation, like Capt. Haynes lived and taught, to provide a standard for us to strive toward. We are deeply saddened by his passing, but profoundly grateful for his career of service to aviation safety. Our Union believes that every day is a training day, and we will continue to remember how Capt. Haynes and others made a big difference in the survival rate during that flight 30 years ago."
MORE INFORMATION: Doug Church, Deputy Director of Public Affairs; 301-346-8245,dchurch@natcadc.org.
# # #
The National Air Traffic Controllers Association (NATCA) is a labor union and aviation safety organization in the United States that represents nearly 20,000 highly skilled air traffic controllers, engineers, and other aviation safety-related professionals. NATCA was certified in 1987 by the Federal Labor Relations Authority to be the exclusive bargaining representative for air traffic controllers employed by the Federal Aviation Administration. Today, NATCA is one of the strongest labor unions in the federal sector and represents a range of aviation safety professionals in 15 FAA bargaining units, 5 Department of Defense air traffic facilities, and 102 federal contract towers. These air traffic controllers and other aviation safety professionals make vital contributions to the U.S. economy and make modern life possible by coordinating the safe, orderly, and expeditious movement of nearly one billion aviation passengers and millions of tons of freight within the National Airspace System each year. NATCA is headquartered in Washington, D.C., and is affiliated with the AFL-CIO.