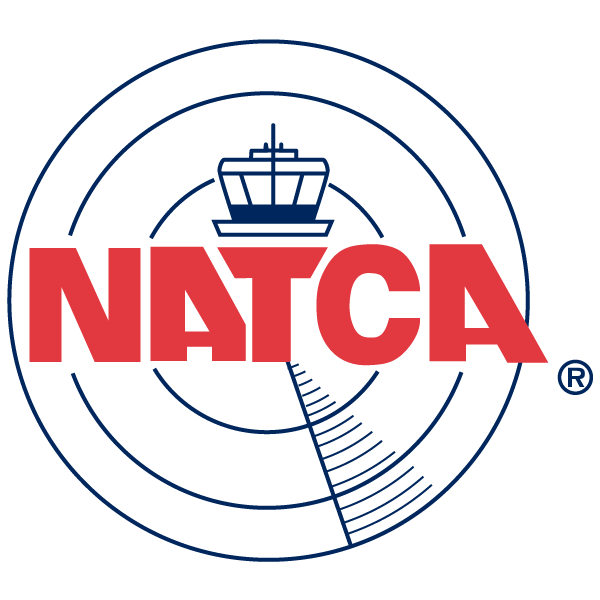 Oct. 17, 2019 // NATCA Mourns the Passing of Congressman Elijah Cummings
WASHINGTON – The National Air Traffic Controllers Association (NATCA) today joins the nation and constituents of Maryland's 7th congressional district in mourning the passing of Congressman Elijah Cummings, who in addition to his passionate pursuit of civil rights and well-earned reputation for kindness and compassion, was also a great supporter of the federal workforce and all who made public service at all levels their calling.
"Congressman Cummings represented the very best ideals of integrity and public service and he fully championed federal employees, including members of NATCA, who require the support of lawmakers in order to better provide service to the public," said NATCA President Paul Rinaldi.
Most recently, in support of NATCA members, Congressman Cummings was one of the first House members to co-sponsor H.R. 1108, the Aviation Funding Stability Act of 2019, which would keep the Federal Aviation Administration fully funded in the event of another government shutdown. But his support for NATCA and its members was evident throughout his service in Congress. For example, in 2002, Congressman Cummings reintroduced federal employee benefits equity legislation that sought to fill a gap in retirement benefits that directly affected many NATCA members nearing the end of their federal service careers as air traffic controllers.
He was always a vocal opponent of amendments that would reduce or eliminate union representational "official time," which NATCA representatives use to work with FAA to resolve problems and implement programs critical to the National Airspace System. Rep. Cummings co-sponsored the Reducing Flight Delays Act to get NATCA members back to work when they were furloughed due to the sequestration-related budget cuts in 2013, and he was one of the leading voices on ending the most recent 35-day government shutdown.
Rinaldi said, "We extend our deepest sympathies to his family and his constituents. As many have said today, he leaves a large void in our hearts and in Congress, but his memory and his legacy of giving a voice to so many will be everlasting."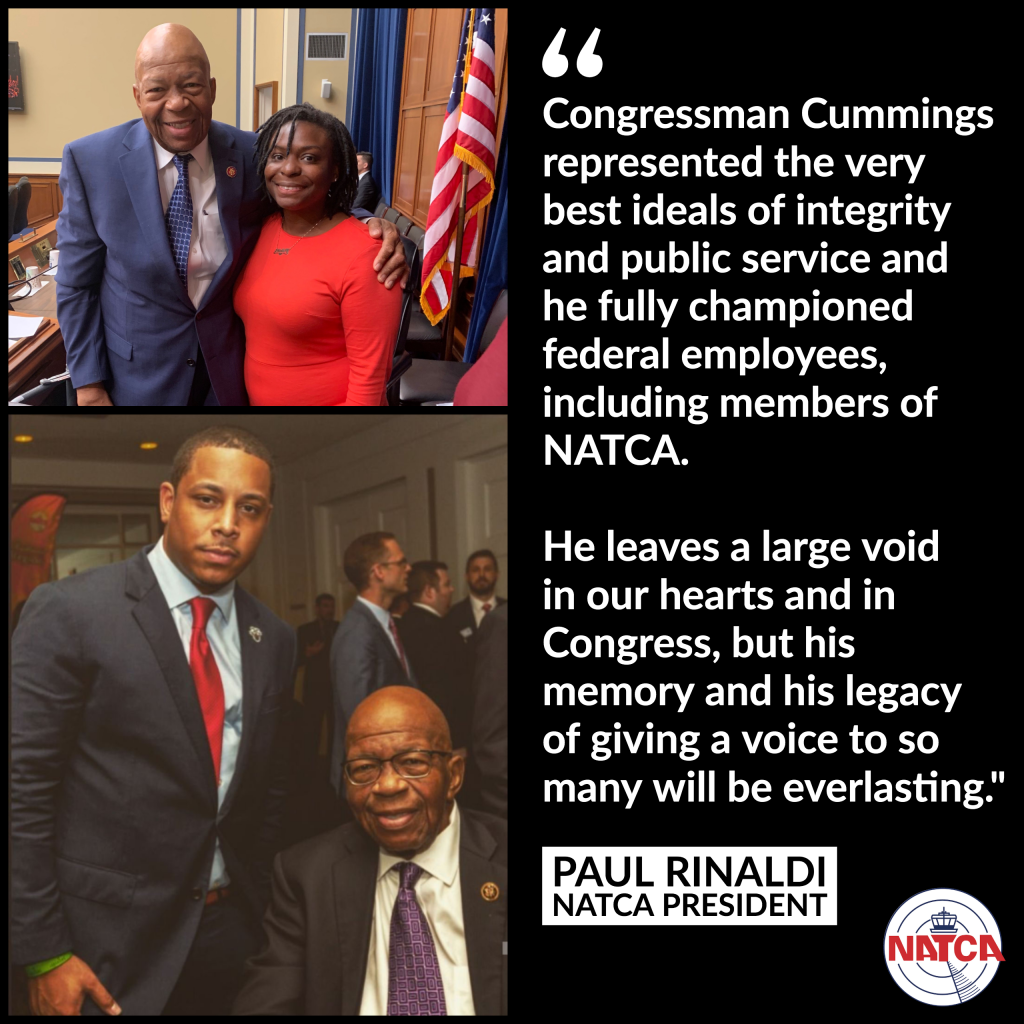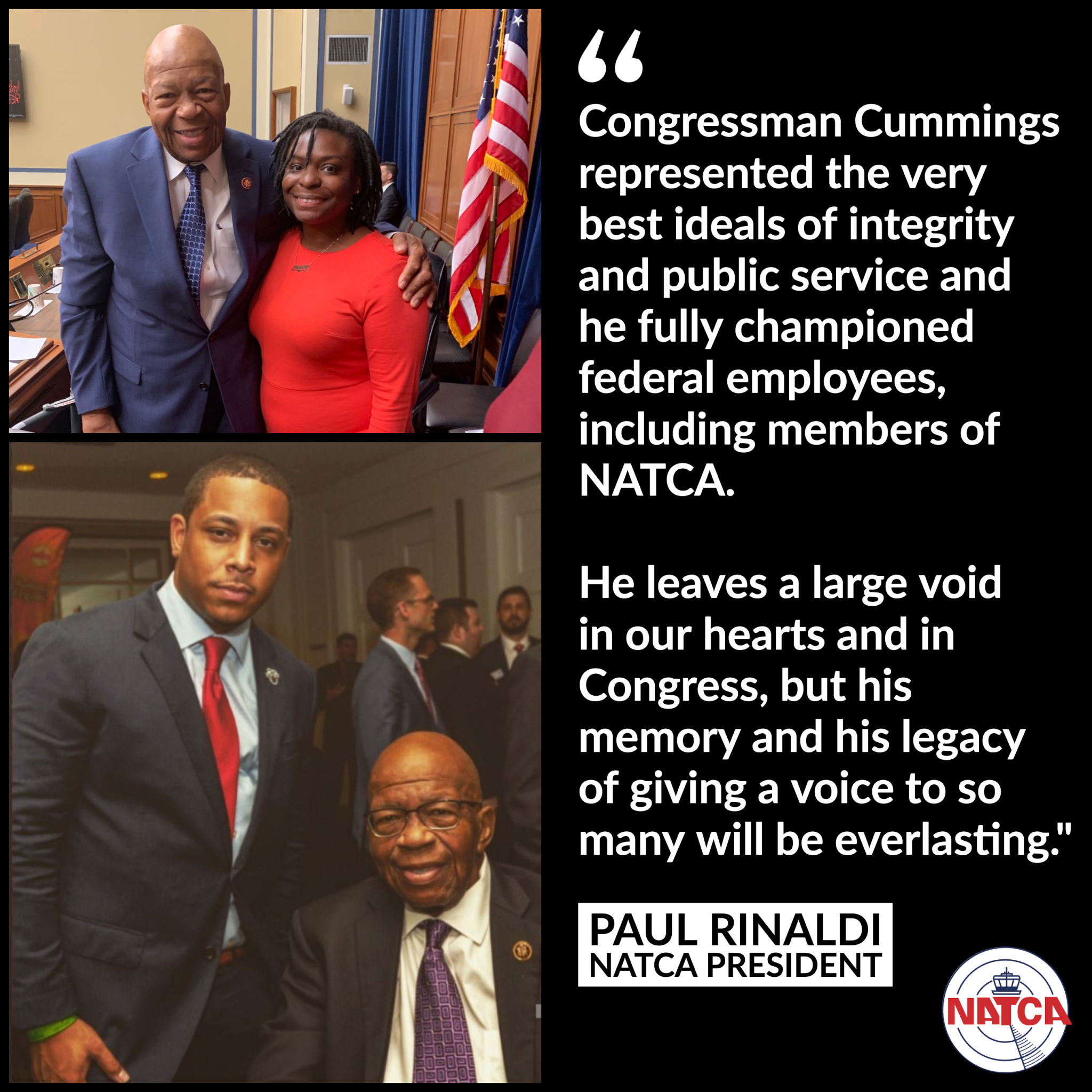 MORE INFORMATION: Doug Church, Deputy Director of Public Affairs; 301-346-8245,dchurch@natcadc.org.
# # #
The National Air Traffic Controllers Association (NATCA) is a labor union and aviation safety organization in the United States that represents nearly 20,000 highly skilled air traffic controllers, engineers, and other aviation safety-related professionals. NATCA was certified in 1987 by the Federal Labor Relations Authority to be the exclusive bargaining representative for air traffic controllers employed by the Federal Aviation Administration. Today, NATCA is one of the strongest labor unions in the federal sector and represents a range of aviation safety professionals in 15 FAA bargaining units, 5 Department of Defense air traffic facilities, and 102 federal contract towers. These air traffic controllers and other aviation safety professionals make vital contributions to the U.S. economy and make modern life possible by coordinating the safe, orderly, and expeditious movement of nearly one billion aviation passengers and millions of tons of freight within the National Airspace System each year. NATCA is headquartered in Washington, D.C., and is affiliated with the AFL-CIO.