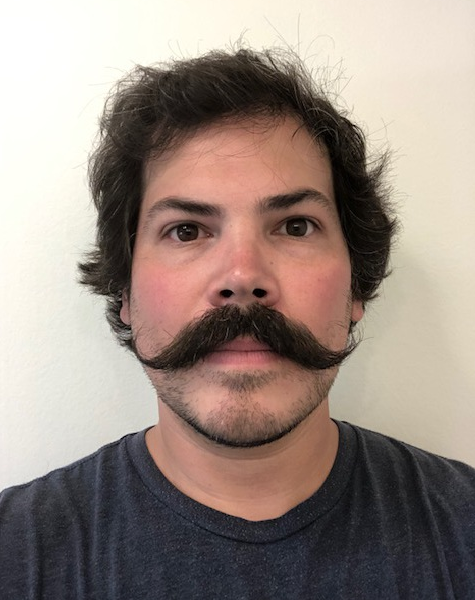 Western Pacific Region Archie League Award Winner: Michael Tamez (SCT)
Those familiar with the Los Angeles Basin area of Southern California are used to plentiful sunshine. But icing? That's a rarity.
But in the middle of winter, on Feb. 17, 2019, moderate rime icing was reported throughout the L.A. Basin, with a freezing level of 4,000 feet reported. And that's not all; instrument meteorological conditions (IMC) with low ceilings were prevalent, along with moderate turbulence. Add in high terrain, and conditions were very challenging.
N737EC, a Cessna Skyhawk 172, departed Chino (CNO) on an instrument flight rules (IFR) plan to Apple Valley Airport (APV). The relatively short distance normally is covered over Interstate 15 and the San Gabriel Mountains. But on this day, a re-route was needed due to the significant weather to the north along the normal route. The new route required a minimum en route altitude (MEA) of 11,000 feet.
Southern California TRACON (SCT) air traffic controller Michael Tamez, who has spent his entire 12-year career at SCT, attempted to climb the aircraft several times to 11,000 in compliance with the MEA. He soon noticed that the aircraft was not climbing above 9,000 feet and had difficulty maintaining a constant heading. Though established on the airway, Tamez issued a vector heading of 180 for a climb and to avoid higher terrain.
"There's icing everywhere so use caution and maintain one-zero thousand," Tamez said to the pilot.
But again, the aircraft was unable to maintain the assigned heading and altitude. Pilot reports were previously issued to the aircraft for reports of turbulence, icing, and precipitation. One pilot reported light-to-moderate icing. There was turbulence over the mountains in the Palm Springs area.
Tamez is also a pilot. He used that experience in this episode. He questioned the pilot of the possibility of experiencing icing. The pilot stated "affirmative." Tamez immediately descended the aircraft to 6,000 feet in an attempt to prevent further icing. He asked the pilot's intentions and provided several alternate destinations. The pilot ultimately decided on landing at Riverside (RAL), approximately 27 nautical miles northwest of his current position. He was issued the PDZ VOR frequency and instructed to proceed direct when able.
Tamez saw that the aircraft turned away from the PDZ VOR and back towards higher terrain. Again, with his experience as a pilot and a controller, Tamez determined there was a need to issue no gyro vectors. Through no gyro turns, Tamez was able to direct the aircraft towards lower terrain and descended the aircraft further, to 4,000 feet.
Upon reaching the lower altitude, the pilot made several comments suggesting they were "thawing" and started seeing the return of both their heading indicator as well as ground speed indicator. While being vectored for the RAL instrument landing system (ILS), the pilot reported the airport in sight and was cleared for a visual approach. After the aircraft safely landed at RAL, the pilot confirmed they had a malfunctioning pitot tube heater and lost several instruments due to icing.