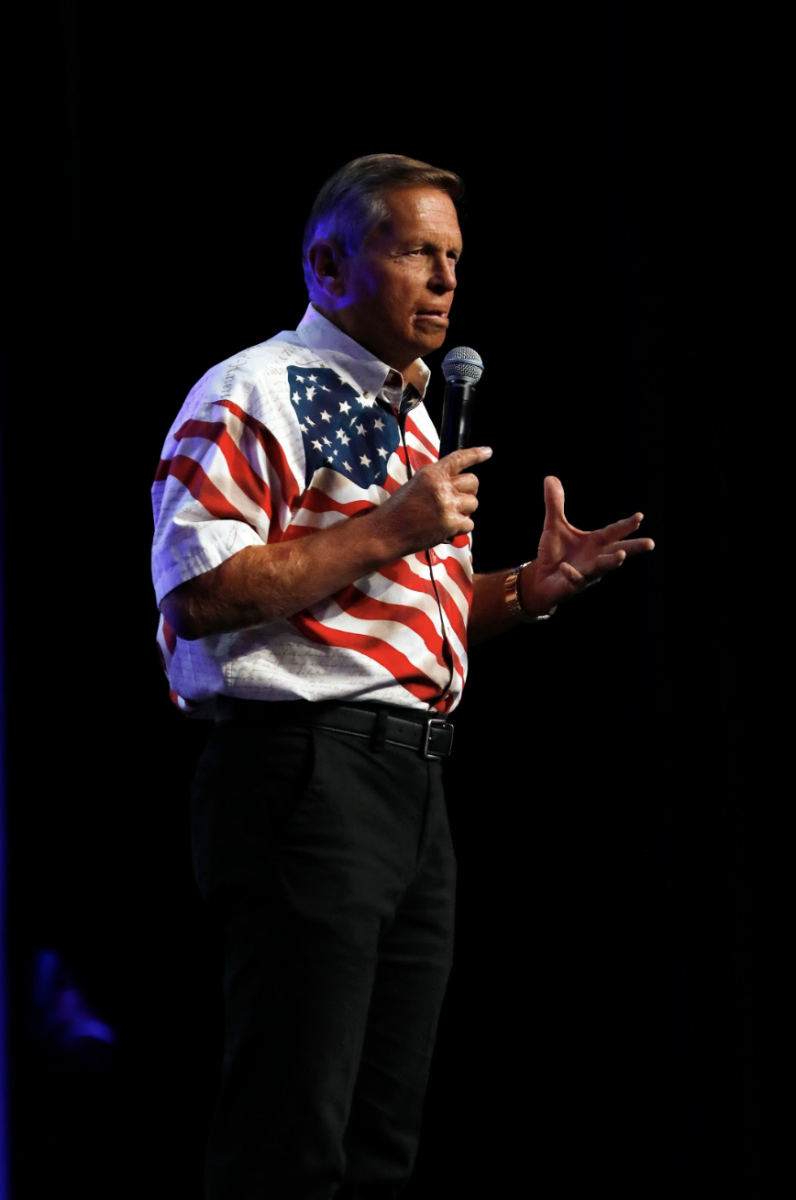 CFS 2019: NATCA Welcomes Back Brian Shul to CFS
Retired U.S. Air Force (USAF) Major Brian Shul flew 212 missions in his career. He flew the nation's top-secret spy plane, the SR-71 Blackbird, which is the fastest plane ever. Because of his work and service, he was recently inducted into the Air Force Hall of Fame.
Shul was pleased to be asked to return for a second year to speak at CFS. Shul was revisiting the story of his accident near Cambodia. He was sent to Okinawa, Japan for rehab. While there, he was becoming more and more depressed, and he realized attitude was everything. So he decided to change it. "The slightest change of attitude can change your whole life," he told the audience.
After a year of being in rehab, Shul was able to leave and he knew two things very clearly: 1.) Life is short and it's uncertain, and 2.) Pursue your passion and achieve your dreams now. Don't wait because life is short and uncertain. Procedure training taught him how to get out of a plane during an accident. All the training the USAF had taught him had paid off and saved his life. "I was young enough to be following all the procedures exactly," said Shul, mentioning that if he had worn his uniform more relaxed like the more experienced pilots did, he wouldn't have survived the crash. "I was lucky. Training is important, just like safety, and sometimes we don't get excited about it, but we should."
While recovering in the hospital, Shul said he felt like a 12-year-old: enthused, fearless, and wanting to try anything, which made his colonels very nervous. Shul shared with the audience his adventures, flying the world's fastest jet, as a "12-year-old." "Being 12, I was unafraid to fail and unafraid to miss the moment," he said. "Don't ever miss the moment in life. You're never going to go back and relive those moments. The attitude you have, the perspective you keep, and the choices you make, can go a long way."
To help Shul retell stories of his adventures, he surprised the audience with a special guest, his flight team partner and "back-seater," Colonel Walter Watson. "The one thing I didn't know what to do that the Air Force didn't teach me was how to fly with a 12-year-old," he said. Watson was the only black pilot ever to fly the SR-71. "We learned the meaning of learning how to train efficiently. When we got the different perspective, switching seats, we learned even more about how to effectively communicate."
Shul and Watson shared many great memories with the audience, and in the end, they wanted to reiterate the importance of training and communicating with your team. "How you do training and how you communicate is very important," said Shul. "Sometimes, we think what we're doing is perfect, but others could interpret it differently."