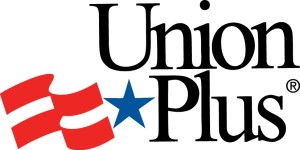 NATCA Benefit: Consumer Credit and Budget Counseling
Sometimes life doesn't go the way we planned. Life throws us all kinds of curve balls, and we don't always hit them out of the park. If life has put your finances in a strain, then let your union membership go to work for you through the Union Plus Consumer Credit Counseling Service.
Members receive a free budget analysis session, which can be done over the phone or online. If you need a debt management plan (DMP), there are no set up fees, and your first year of DMP monthly fees are reimbursed after completing 12 months of the plan. You will also receive a written action plan summarizing your financial picture and providing a budget and timeline for reaching your consumer credit goals and, if appropriate, a referral to a social service organization in your area or to Union Plus legal services. If bankruptcy is an option, the service fee is waived.
All credit counselors are certified, experienced advisors working through Money Management International (MMI) to provide you with the tools you need to get control of your financial life. Request a confidential budget analysis session online today by visiting https://www.unionplus.org/hardship-help/credit-counseling , or call 877-833-1745 to speak with an experienced credit counselor. Phones are staffed 24/7. Please have your NATCA membership number ready when calling.