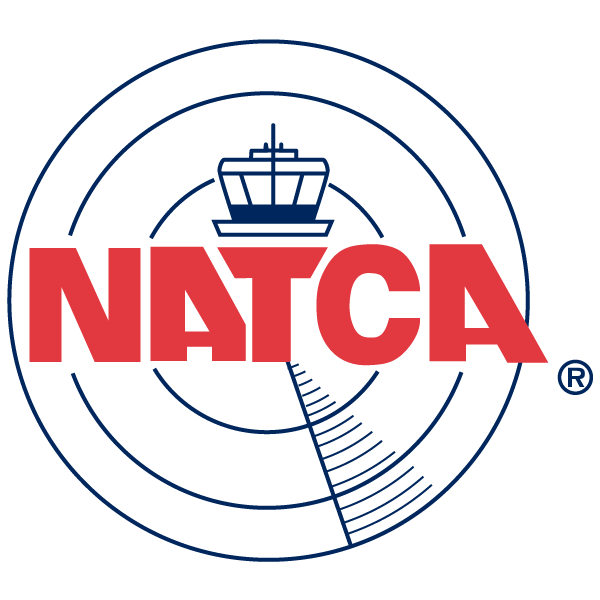 President's Award 2019: Andrew Rice, Ryan Schile, ORD
On March 1, 2019, after noon CST, Chicago-O'Hare (ORD) certified professional controller (CPC) Ryan Schile was working third local control and was departing aircraft off of Runway 10-Left at intersection DD. Schile was also working the arrivals that were landing on 10-Right and 10-Center. He worked them back across the runway he was departing to the terminal area.
"Needless to say, he was a little busy," NATCA President Paul Rinaldi said in introducing the story to the Archie League Medal of Safety Awards banquet on Sept. 18 at Communicating For Safety.
Schile issued a departure clearance to an Envoy Air twin-jet ERJ-145, with an initial heading of 100 and a takeoff clearance. This heading paralleled the departure runways and the arrival runways so there would be no conflict. The pilot of the ERJ-145 read back the correct heading and began takeoff roll.
Once airborne, for an unknown reason, the ERJ-145 began a hard-left turn, placing that aircraft in a collision course with an American Airlines Boeing 737-800, which was departing Runway 9-Right. Schile quickly recognized the potential for a collision and instructed the ERJ-145 to stop his climb immediately.
Subsequently, Schile issued an immediate turn to the right to a heading of 140.
Working on the other side of the airport was fellow ORD CPC Andrew Rice, who was working the American 737. He also observed the impending collision and issued the aircraft an immediate left-hand turn and a 070 heading. Seeing that was not enough, he instructed the aircraft to continue its left-hand turn on a 360 heading to pull these aircraft apart.
The Federal Aviation Administration measured the closest proximity of the two aircraft at .23 nautical miles and 100 feet.
"And that is only because these two controllers acted so quickly to pull these airplanes apart," Rinaldi said. "Their actions on that day saved hundreds of lives."
Schile, upon receiving the President's Award with Rice at the Archie League Medal of Safety Awards banquet, described the way he felt immediately after the event and the knowledge of just how close these two aircraft got before they were saved. It's not something any controller wants to experience, his words indicated.
"Andy and I are deeply grateful, honored, and completely humbled to receive this recognition," Schile said. "But respectfully, we hope to hell we never receive it again."