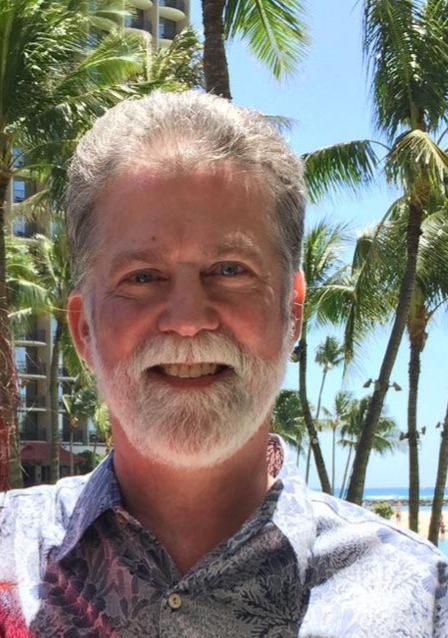 Region X Commitment to Safety Award winner: Michael Collins
Michael Collins retired last year after having served the National Airspace System (NAS), the Federal Aviation Administration (FAA), and NATCA with a deep commitment to improving safety.
Collins was a founding member of both NATCA's Aircraft Certification (AIR) bargaining unit and the Seattle Local Engineers Northwest Mountain (ENM) safety committee. He was on the NATCA negotiating team with National Safety Committee (NSC) Chairman Steve Hansen and ENM retired member Mike McRae for the AIR voluntary safety reporting process. He also served over five years as NATCA's Region X AIR representative on the NSC. In that capacity, he participated in monthly NASA safety team meetings, and authored and coordinated submissions on NATCA comments to aircraft Airworthiness Directives (ADs), exemptions, and proposed rulemaking.
He also drafted and coordinated comments on numerous FAA regulatory proposals, pointing out safety issues that should be addressed on transport airplanes.
AIR member Tomaso DiPaolo from the Engineers Great Lakes Region, noted that Collins was one of two founding NATCA reps on the Safety Review Process (SRP) panel that reviewed and made safety determinations on all aircraft certification SRP reports. The SRP replaced the FAA's Safety Issues Reporting System (SIRS) for NATCA-covered AIR employees
"Dozens of safety recommendations were created by SRP and forwarded to FAA top management for implementation," DiPaolo said. "He was instrumental in helping to improve the air safety system in AIR these past few decades."
AIR member Della Swartz from the Region X local in Anchorage, Alaska, said Collins "advocated tirelessly for safety within the FAA, even when that conflicted with his management."
As the AIR representative on the NSC, Swartz said Collins brought safety concerns within AIR to the attention of NATCA leadership. "He wrote white papers to explain the issues, as well as taking the lead in writing comments to FAA rulemaking on behalf of NATCA to ensure our safety concerns were heard," she said. "Mike never forgot that safety is the reason we are here and come to work every day. His unwavering passion for safety is truly inspirational."
AIR Rep Scott Odle noted that while Collins was on the NSC, he worked on the initial development of some of the new safety training programs that AIR employees now enjoy. This includes the Aircraft Accident Investigation Safety (AAIS) Program, and employee fall protection and hearing conservation programs for AIR employees.
Odle said Collins was also a member of the Federal Aviation Regulation (FAR) Part 21 Safety Management Systems Aviation Rulemaking Committee (SMSARC). His duties within the FAA were to ensure the safety of aircraft designs. He did that, Odle said, by ensuring that the final design was an FAA AIR Service-approved design that complied with the FARs.
Added Odle, commenting on Collins's eight years as the lead Occupational Safety and Health Administration (OSHA) Rep for NATCA AIR: "He worked extensively in service to his fellow co-workers on the Northwest Mountain Regional Office move and the building issues associated with the move. That included such safety-related items as water and indoor air quality at the new building."
The Region X Commitment to Safety Award is given annually to a Region X member who has shown a profound dedication to ensuring the safety of the National Airspace System (NAS). The award is peer-nominated, and any Region X member in good standing can be nominated for work done in their role as an aviation safety professional.