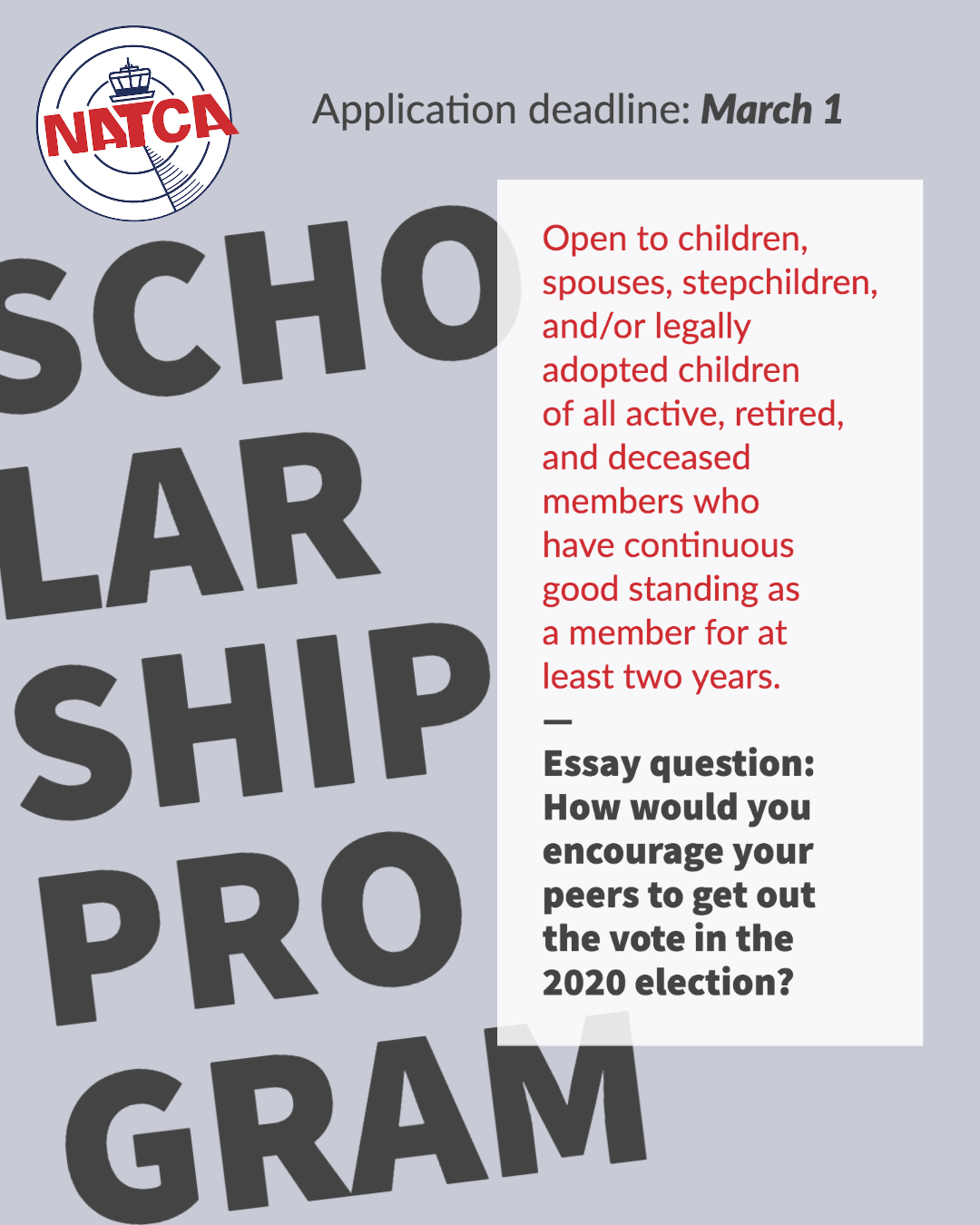 Apply for the 2020 NATCA Scholarship Today!
NATCA offers an in-house scholarship program that can help pay for college expenses for your spouse and children, for all active, retired, and deceased members who have continuous good standing as a member for at least two years.
The application deadline for the 2020 NATCA scholarship is March 1. This year's application requires an essay about the following topic: How would you encourage your peers to get out the vote in the 2020 election?
For details about the NATCA Scholarship Program, including the application, visit https://www.natca.org/community/scholarship-application/ . NATCA will notify applicants as to whether they will receive the scholarship by April 30.