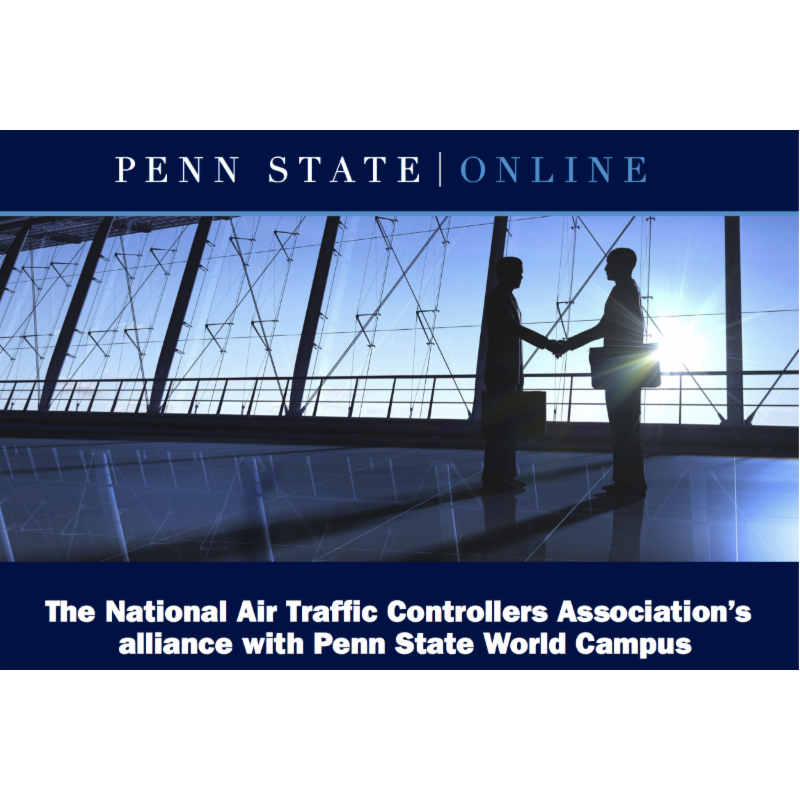 Benefits Spotlight: Penn State World Campus/NATCA Alliance
Have you or someone in your family thought about pursuing a college degree? Through the Penn StateWorld Campus/ NATCA Alliance partnership, you, your spouse, and children qualify for in-state tuition rates from Penn State, as well as a five percent tuition discount. In addition, if you have taken any NATCA Academy courses, you can earn college credit for completion of all certified NATCA courses as well.
Through the Penn State/NATCA program, you can earn your degree or certificate online when you choose from more than 125 online programs by clicking here .
Not only does NATCA provide a great avenue to a renowned educational institution, it also has a path to financial assistance to help further your education. The SRF-14 NATCA Education Reimbursement Fund is established for assisting active members in good standing to obtain a Bachelor of Labor Studies degree or any other educational course or certificate as deemed appropriate and approved by the National Executive Board from any NATCA-approved institution or program.
To find out more about Penn State or the Education Reimbursement Fund, visit https://www.natca.org/benefits/education/penn-state-world-campus/ .