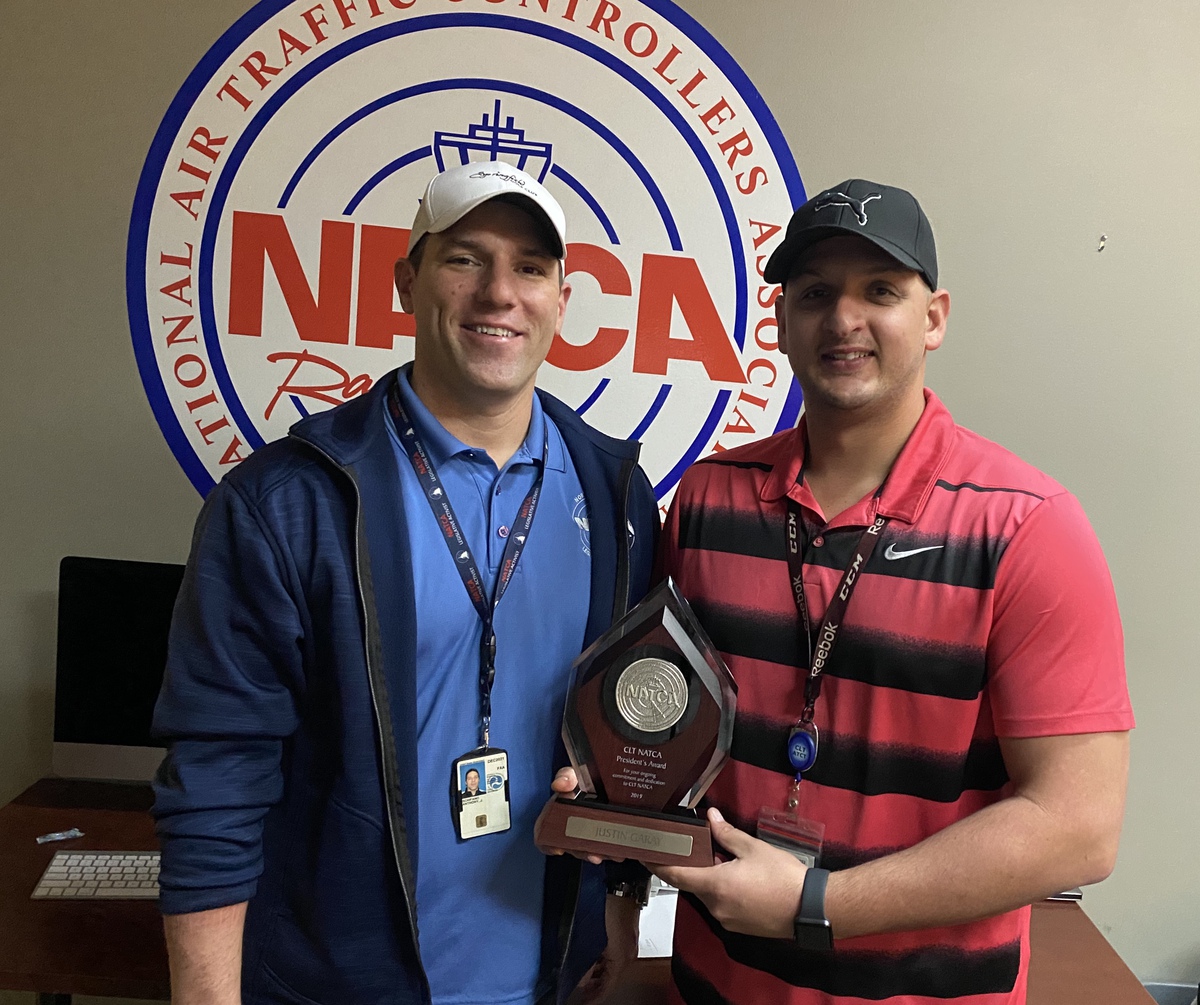 CLT FacRep Presents Member with CLT President's Award
For the past few years, Charlotte ATCT (CLT) has given out the CLT NATCA President's Award to a member who goes above and beyond for the facility and its members. The award is given to someone who is dedicated to NATCA, puts in time outside of "duty time," is respected by his/her peers, and is always willing to go the extra step in ensuring the best for our members.
The 2019 CLT NATCA President's Award was recently presented to Area B Rep Justin Garay (pictured right). "Justin has done anything the local has asked of him," said CLT FacRep Anthony Schifano (pictured left). "He has always been available to all of our members when needed.
"Thank you for your service brother! You continue to set the example for others through hard work, dedication, and sacrifice for something larger than yourself."