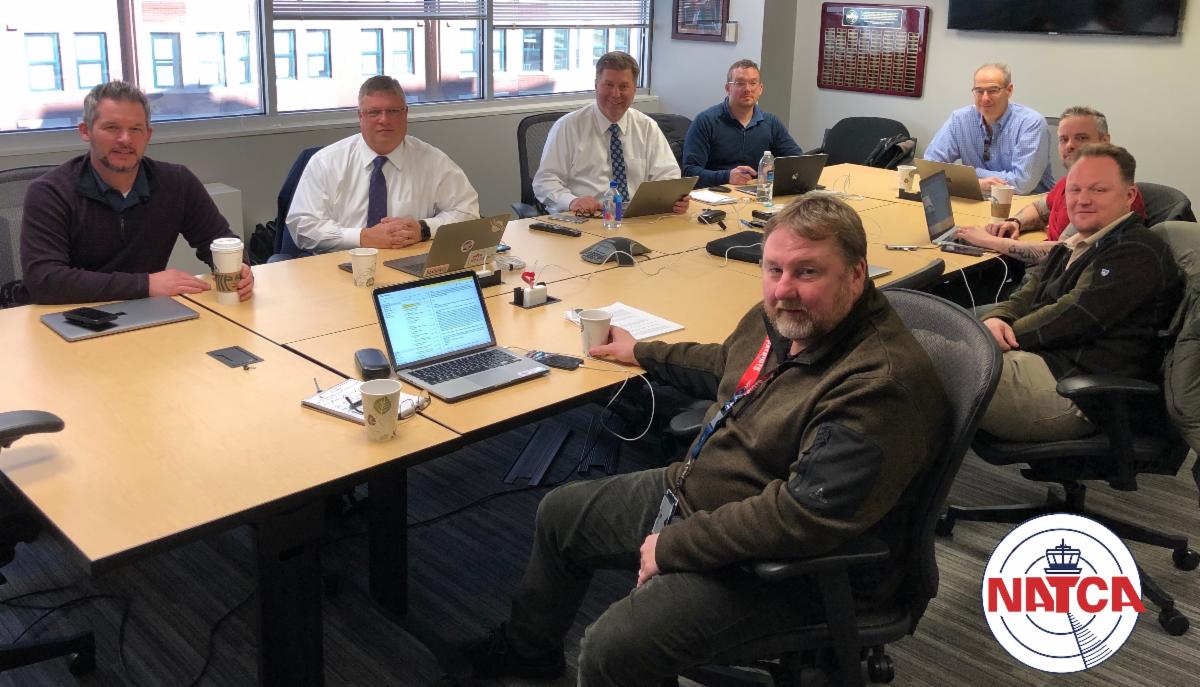 NATCA's Safety and Technology Leadership Council
The NATCA Safety and Technology Leadership Council (NSTLC), established in June 2016, serves as the Union's focal point for all safety issues, procedural changes, technology development and implementation, airspace modernization, and all associated training needs. The NSTLC, which recently met at the NATCA National Office, provides recommendations to the National Executive Board (NEB) regarding organizational safety and technology priorities, identifies the safety training needs of the membership, and takes steps to address those needs.
The NSTLC is made up of the following NATCA employees and representatives:
National Safety Committee (NSC) Chair
Director of Safety and Technology
Deputy Director of Safety and Technology
National Training Representative
National Airspace Representative
National Program Management Organization Office (PMO) Representative
National NextGen Representative
National Procedures Representative
Two NEB Members
Visit the NSTLC's website for more information.