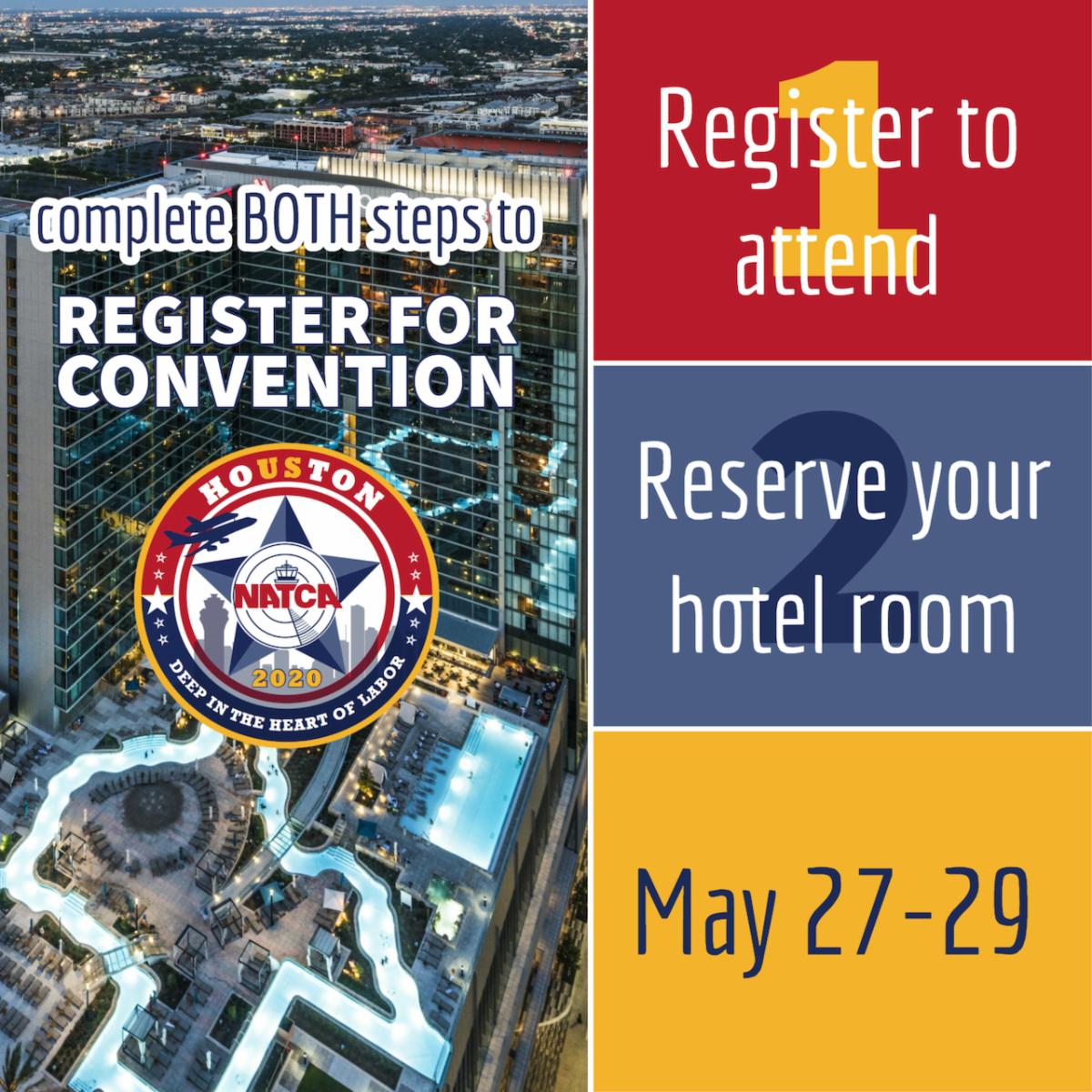 Convention Registration: Please Complete the Two-Step Process
NATCA's 18th Biennial Convention in Houston begins in just a few months, May 27-29. We continue to prepare for what promises to be both an important event. It is time to register and make your hotel reservations. Registration for this convention is a TWO-STEP process:
STEP 1: Register for the Convention here.
STEP 2: Reserve your hotel room at the Marriott Marquis here.
Your registration is not done until you have completed both steps.