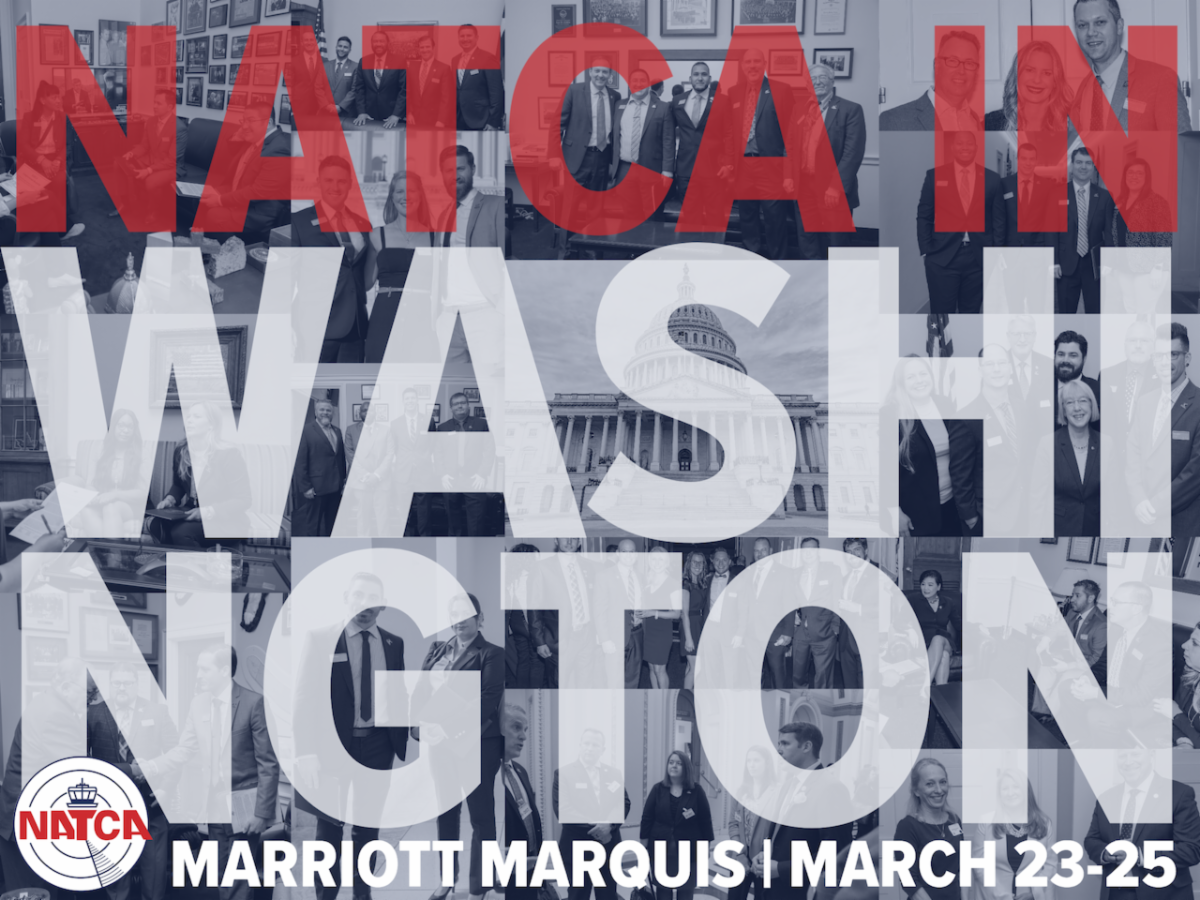 NATCA in Washington: Registration Closes with High Interest
Registration for the 27th annual NATCA in Washington closed last week with 564 members requesting to attend. That is a new record, reflecting the high interest in this year's event.
Members will soon be notified by their National Legislative Committee (NLC) with confirmation regarding attendance.
First priority will be given to Regional Committee Members, then NATCA members based on congressional district. Your attendance is NOT guaranteed until you receive confirmation from your regional NLC member.
If your local will be paying for your expenses to attend NATCA in Washington, please DO NOT make any travel reservations/arrangements until you have received purchase approval from your local FacRep/E-board.
The National Office staff, the NLC, and the NiW Planning Committee are busy preparing for another successful event, at which our top-notch NATCAvists will spend time on Capitol Hill, advocating on behalf of our Union to elected officials about the critical work of air traffic controllers and aviation safety professionals.