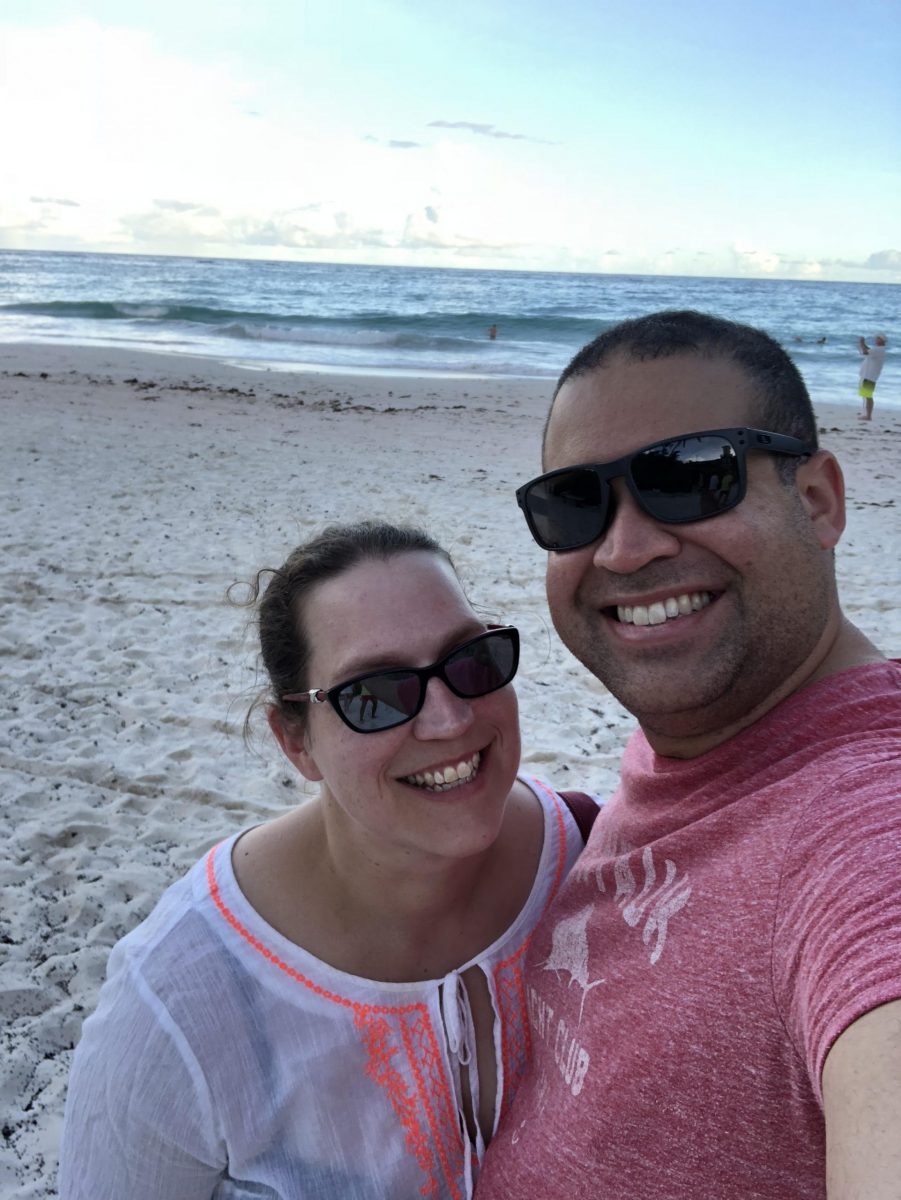 Member Focus: Aaron Mills
Member Highlight: Aaron Mills, ORD
Professional Standards District Chair
Tell us about your background
I grew up in San Antonio, Texas with both my parents serving in the military. After they both retired, my father started his next career which included being part of his local union. Following in my parents footsteps I joined the Army National Guard and was assigned to an aviation unit. I served in Iraq as an Aviation Operations Specialist. After returning, I was hired by the FAA and became an Air Traffic Controller and joined NATCA. I have been married for seven years and we have a lovable dog.
What do you like to do for fun?
For fun my wife and I love to travel. We enjoy seeing how other cultures live and trying local foods. We have been around the globe seeing tango dancers in Argentina and wildlife in South Africa and plenty of amazing places in between, totally up to 6 continents. We are looking forward to traveling to Antarctica in the future and being part of the 7 continent club.
What is your work background?
While I was in the National Guard I started working for DFW Airport in Airport Operations. I was then hired by the FAA and started my career at Van Nuys Airport in California. After 2-1/2 years I moved back to Dallas and worked at Love Field. After a short stint at DAL I moved to Chicago for a position at O'Hare.
How/why did you get involved in NATCA? What positions have you held that led you to where you are now?
After I checked out at my first facility, VNY, I inquired with my union rep about getting more involved. He offered me a position as our facility's Reloaded rep. I started doing that for NATCA. I then went to my first convention in Hawaii and saw how the union worked; which made me want to do more. Once I checked out at ORD I asked what I could do to be more involved within the union. The local president gave me different tasks from time to time. I inquired about going to classes to help broaden my experience and help my brothers and sisters out. I am one of the Professional Standards Committee Members at ORD and now a District Chair. I also have worked the past three years as the NATCA Rep for the Temporary Tower at Lewis Airport during the NASCAR race.
What is the role you are fulfilling and what are the things you're working on for our brothers and sisters?
I am currently the Professional Standards District Chair for the Chicago Area. I oversee the Professional Standards Committee Members in my district and work as a sounding board for case resolution as necessary. For facilities currently without a PS committee member within the district, I will represent those facilities until a member is trained. Another duty of being a District Chair, I oversee the Respect Initiative in and around the Chicago area by assisting facilities in maintaining the schedule for each phase.
Why is NATCA important to you?
NATCA provides myself and other members: education, representation and an united voice. It also fosters comradery between local, regional and national union members.