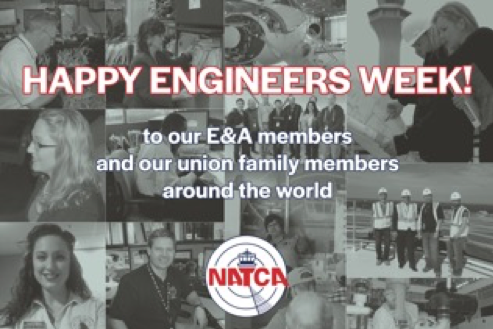 Happy Engineers Week from NATCA
Founded by the National Society of Professional Engineers in 1951, Engineers Week is dedicated to ensuring a diverse and well-educated future engineering workforce by increasing understanding of and interest in engineering and technology careers.
NATCA represents more than 1,300 members in our Engineers & Architects (E&A) bargaining unit who design, construct, or remodel air traffic control (ATC) facilities and replace aging National Airspace System (NAS) equipment. E&A is the largest component of NATCA's Region X.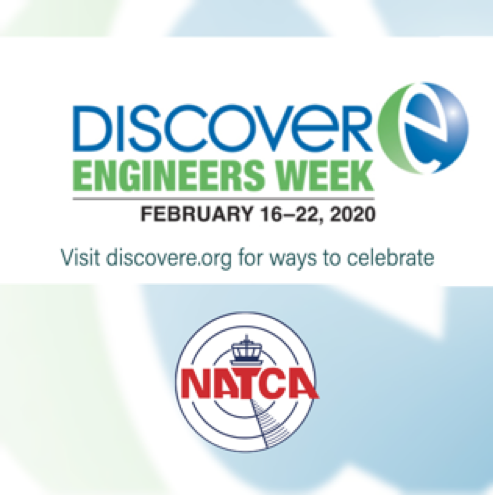 Our Union's second-largest bargaining unit remains one of our greatest organizing success stories. This week and every week, we salute our E&A sisters and brothers for working to keep the flying public safe. Thank you for the work you do!
NATCA celebrates this week and applauds our union brothers and sisters across the country and around the world making a difference as engineers. From our union family members in the International Federation of Professional and Technical Engineers (IFPTE), the International Union of Operating Engineers (IUOE), the Marine Engineers' Beneficial Association (M.E.B.A.), and across the ranks of many of our other fellow AFL-CIO affiliates, we recognize and thank you for your countless contributions advancing technology in all walks of life for all humanity.
Visit https://www.discovere.org/content/celebrate-engineers-week#overlay-context=our-programs/engineers-week for ways to celebrate. #Eweek2020
In Solidarity,
Paul and Trish