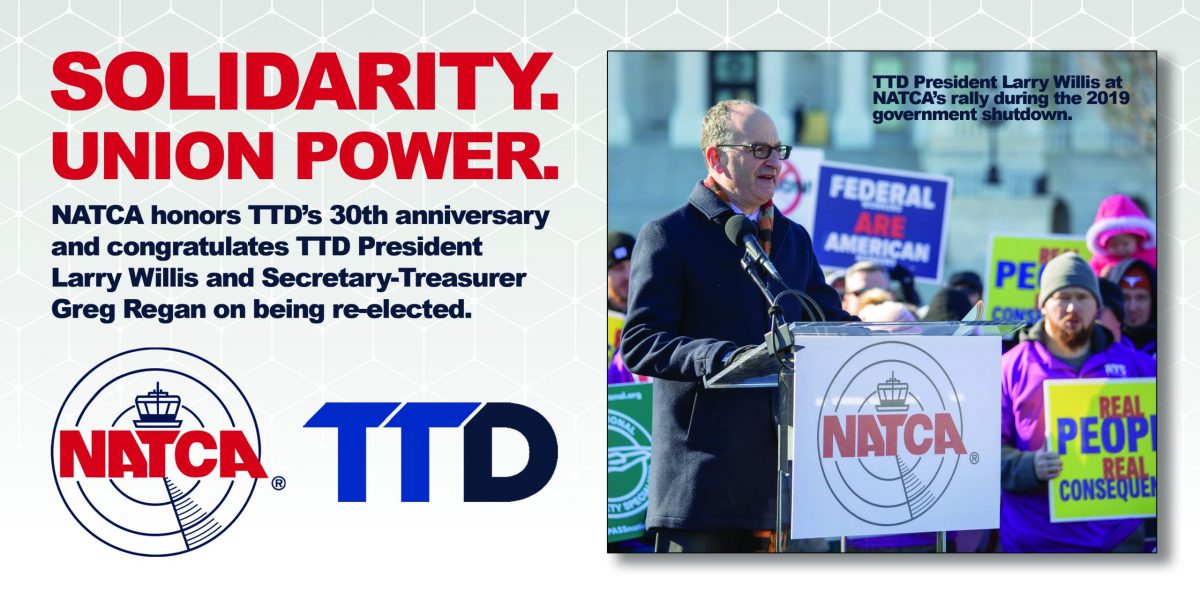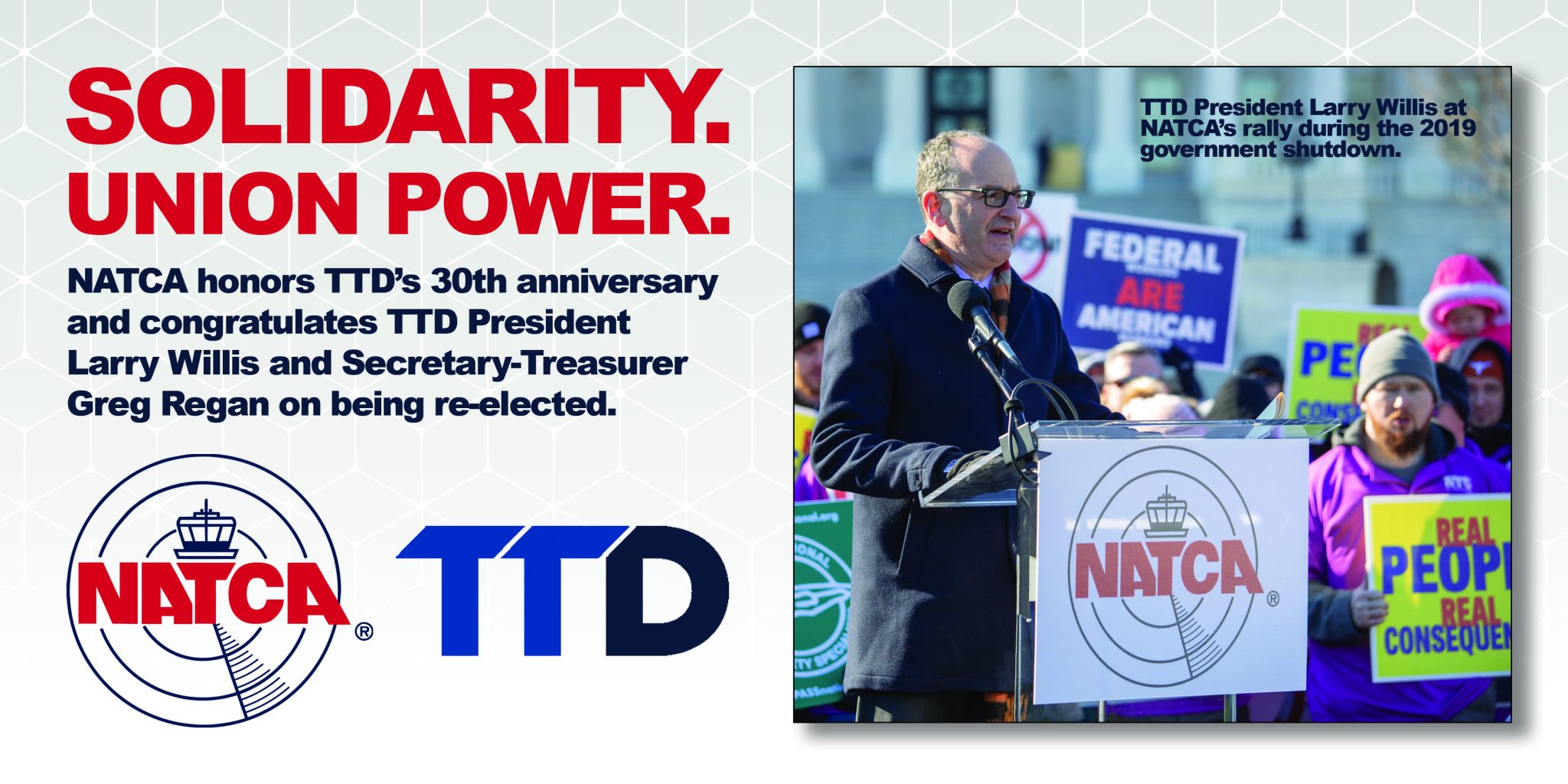 NATCA congratulates Larry Willis & Greg Regan on re-election, recognizes TTD's 30th anniversary
---
---
---
The National Air Traffic Controllers Association congratulates Larry Willis and Greg Regan on being re-elected to a second term as President and Secretary-Treasurer, respectively, of the Transportation Trades Department, AFL-CIO (TTD), and recognizes TTD for its 30th anniversary.
TTD is a coalition of 33 member unions, including NATCA, dedicated to providing a bold voice for transportation workers across the country.
"We were very eager to support Larry and Greg in their re-election. They have done a great job of serving as a unifying voice for transportation labor and workers in every mode of transportation," NATCA President Paul Rinaldi said. "NATCA has held its relationship with TTD in the highest regard for the past three decades. TTD has always been a champion for both the safety of the National Airspace System (NAS) and the best interests of the men and women professionals who safeguard the NAS every day."
Willis and Regan were first elected to their respective positions in 2017 and have been at the forefront of fighting for each of TTD's affiliates, including NATCA. During the 35-day government shutdown a year ago, TTD spoke out forcefully on behalf of NATCA members who were either forced to go to work without knowing when they would be paid, or furloughed, also without knowing if or when they would receive a paycheck. Wrote Willis in a statement in January 2019: "Federal workers — including those who play a vital role in keeping our transportation system safe— are real people with families to feed, not political pawns to be sacrificed on a whim."
NATCA Executive Vice President Trish Gilbert, who is representing NATCA at this week's TTD Executive Council meeting, called Willis and Regan true friends of NATCA and each of its members.
"Larry and Greg are such passionate supporters of transportation workers. They come to work each day fighting hard for these workers' rights," Gilbert said. "Throughout the last 30 years, TTD has stood strong, undeterred by the challenges to organized labor or attempts to weaken the rights of transportation workers. They have shared our solidarity and lent a collective voice to a cause that is greater than each of our affiliates speaking out individually."