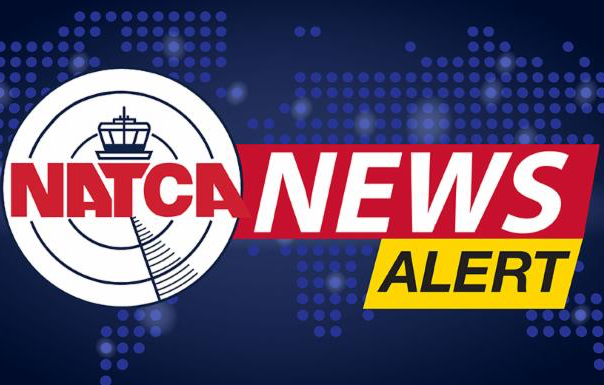 COVID-19 Update (March 12)
Brothers and Sisters,
The NATCA staff, the members we represent, the great work we do, and the airspace system we safeguard are of the utmost importance to us. As the situation with COVID-19 changes by what feels like the minute, we are trying to make the very best decisions with the information we have at the time, while also trying to influence good decision-making with our FAA counterparts.
With that said, we have established an open line of communication with the FAA at the national level. We are participating in daily calls with FAA leadership to address concerns and identify mitigation procedures, as well as protocols in the unfortunate event that one of our co-workers is exposed to, or worse, infected by COVID-19.
As we engage in our discussions, we have been relying on the Centers for Disease Control and Prevention (CDC) guidelines. These discussions are ongoing and, in light of the rapidly changing information, will continue to evolve and change as we move forward.
We have and will continue to advocate for approved COVID-19 disinfectants for local cleaning crews to use on all surface areas, with particular attention to the common areas of offices and facilities. Additionally, we have requested the FAA make available disinfecting cleaners/wipes for use in shared workspaces, such as air traffic control facilities, by controllers when they assume or are relieved from an operational position.
The FAA is currently posting requests for proposals from local companies to provide professional disinfecting services of offices/facilities in the unfortunate event someone has been infected by COVID-19.
Please become familiar with and adhere to this guidance from the CDC on steps to prevent illness: https://www.cdc.gov/coronavirus/2019-ncov/about/prevention.html.
As many of you are aware, our annual NATCA in Washington event was scheduled for March 22-25. Due, in part, to restrictions on Capitol Hill visits and large gatherings in Washington, D.C., it is with great disappointment that we will be postponing this year's event until later this year. There are very limited opportunities for rescheduling the event due the congressional calendar, national elections, and availability of conference space. However, we believe there are dates that allow us to be on the Hill at a crucial time for many of our legislative priorities.
The COVID-19 situation is certainly unprecedented. As with all other challenges we have faced, this too will take focus, communication, professionalism, and decision-making that is reasonable and responsible.
One of the greatest things about the NATCA family is our unity and determination to always be there for one another. Let us not forget this as we maneuver through this challenge.
In solidarity,
NATCA National Executive Board