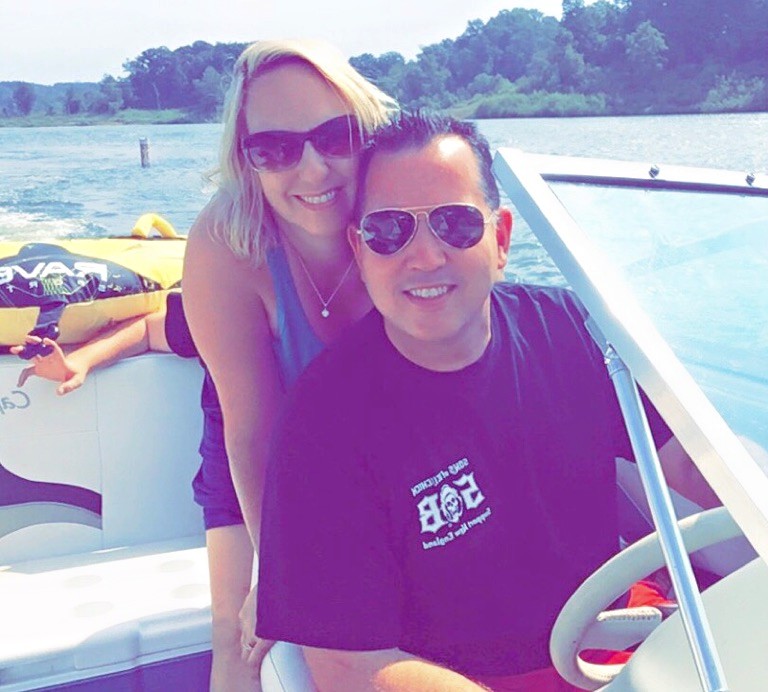 Member Focus: Marc Schneider
Member of the Month: Marc Schneider, ZID FacRep, NGL ARVP
Tell us about your background:
I grew up in a Union household in Mendon, Massachusetts. Both my mom and dad were Union leaders for the United Steel, Paper and Forestry, Rubber, Manufacturing, Energy, Allied-Industrial and Service Workers International Union (USW). I served in the USAF and the USA, retiring from the Indiana National Guard in 2008 after 23 years. I was direct hire at ZID (DOD Controller) in 1998 where I met my wife, Wendy. She retired from ZID in 2019. We have 5 children, all who have served or are serving in the US Armed Forces. I have a Masters Degree in Education that was made possible in part, by the NATCA Tuition Reimbursement Program.
What do you like to do for fun?
We have a cabin in rural Washington State (near my wife's childhood home) where we have a boat and ATV's. We try to get out there 2-3 times a year. I have 2 grandchildren that are better than awesome and 2 dogs, Bruschi and Cooper. I enjoy being with my family as much as my schedule will allow. My wife and I have a 501(c)(3) charity, Angels Anonymous, that helps children during the holidays. Last year with the help of our fellow controllers and the NATCA Charitable Foundation, we were able to provide a gift and clothing for 675 kids. We enjoy participating in NATCA's "Operation Backpack". We, along with help from many others, filled and delivered 250 backpacks last year for children in Indiana and Washington. It's a lot of fun.
What is your work background?
I joined the USAF out of high school for 6 years, joined the Air National Guard for a few years until I was offered a commission in the Army National Guard. I retired from the Guard in 2008. I was at Meridian, Mississippi and Grissom ARB (DOD), 1994-1998. I have been at ZID, Area 4, since 1998.
How/why did you get involved in NATCA? What positions have you held that led to where you are now?
I got involved with NATCA when I retired from the Guard. I deployed 6 times for as long as a year each time, NATCA always made sure I was being kept in their hearts. I never missed an election, they always sent us things for Christmas, and made me feel like I was family, that I was needed and cared about. When I retired from the Guard, and could commit the time, I wanted to pay the kindness back. I was selected by NATCA to help with the redesign of the OJTI Class and the training program at N90. I have been a local Secretary, Treasurer, Area Rep, and Training Rep. I am the ZID FacRep, the Great Lakes Training Rep, and the Great Lakes ARVP.
What are the roles you are fulfilling and what are the things you're working on for our brothers and sisters?
I am a member of the NATCA Benefits Committee, NATCA Training Committee, and the NATCA Onboarding Committee. I teach the Secretary/Treasurer Class, the National OJTI Training Cadre Class and the Training Review Board Class. We have been working with Penn State to create a new class for NATCA, the Train the Trainer course that we hope to have ready very soon. As a NATCA Academy Instructor, I work to help our locals succeed by teaching Reps the rules for training, financial and DOL compliance. As the ZID FacRep, my eboard and I work everyday to maintain the excellent working relationships we have developed with the FAA and to make ZID the best place for our members to work that we can. As one of the two NGL ARVP's, I work with ARVP Dan Carrico (ORD) and for the RVP Drew MacQueen (ZOB) to ensure all the members and FacReps of the Great Lakes Region receive the guidance, training, and support they need to continue to do the excellent work they do day in and day out.
Why is NATCA important to you?
The reason NATCA is important to me is simple. NATCA=Strength and Family. Everything we hold dear, and many of the things we take for granted are under attack. Pay, retirement, leave, working conditions- everything is on the table and NATCA is the only thing holding off those who wish to harm us. NATCA is about professionalism, duty, and service. ZID is a member of the Indiana AFL-CIO, and we participate in many other local Union activities. At these activities, many if not all of the Union members participating receive some form of compensation for their time. When I see the work the NATCA members, Reps, FacReps, ARVP's, and the members of the NEB do, by donating their time, sacrificing their family's time for my family… that's solidarity, that's love for our brothers and sisters and that's why I belong to NATCA.
To all of you reading this, there's nothing wrong with being a member that comes to work and goes home, but it can be so much more rewarding. I challenge you to this; just try NATCA in Washington, try CFS, go to a membership meeting, a solidarity event. Try to make your part of NATCA a little better, one person can make all the difference.