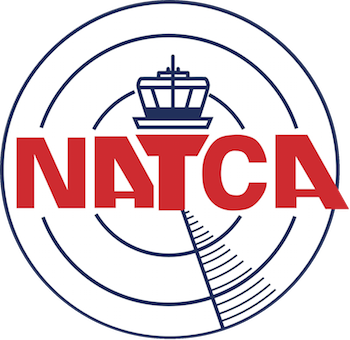 NATCA Members Continue to Show Support for Other Essential Workers
Thank you members for continuing to give while we are all enduring the same crisis. Your professionalism and thoughtfulness for others continues to shine through.
Despite all that is happening around us, and even in your personal lives, you still find time to help others, which is why we are honored to call you brothers and sisters. You all embody the true spirit of solidarity, especially in times of crisis. Below are a few examples showing our members giving to other essential workers during such a critical time. Let's keep it going!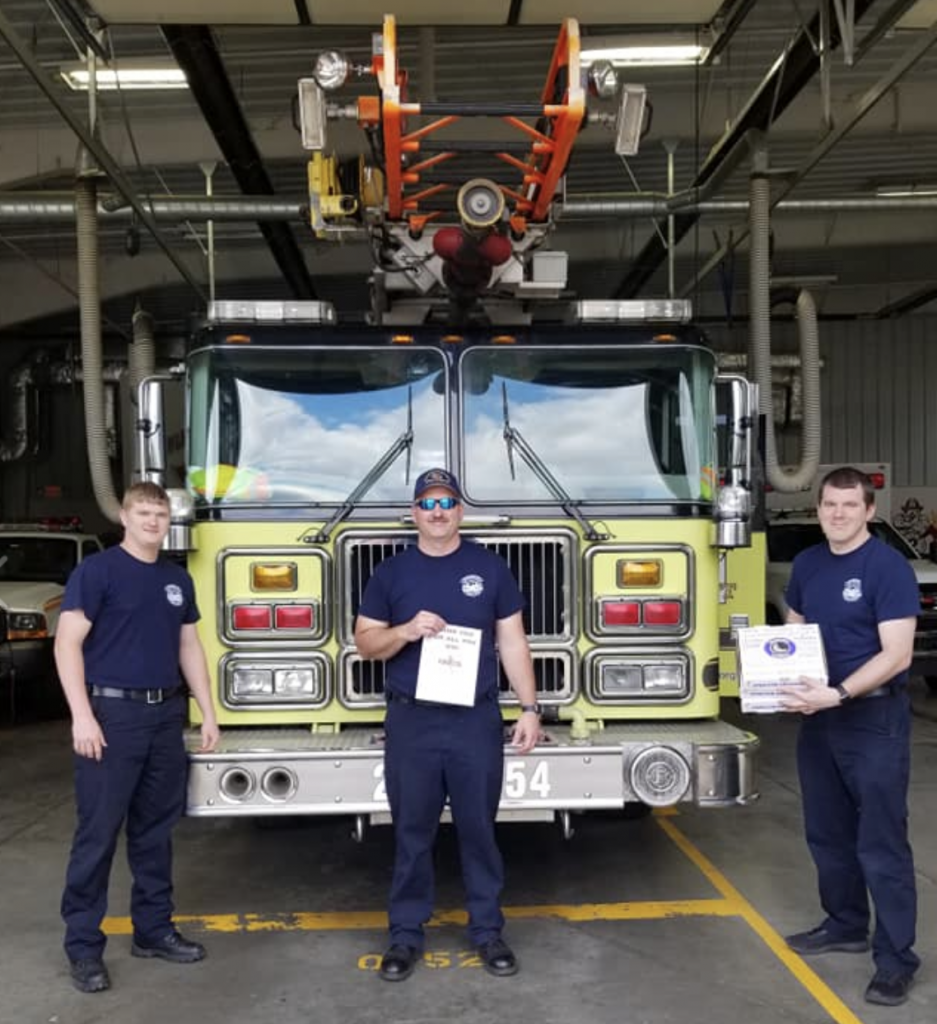 Louisville ATCT (SDF) – Members at Louisville ATCT (SDF) took cookies to many first responders in their area to say thank you. Included was a note: "Thank you for your dedication and service to others. Each and every one of you are heroes in our eyes. We hope this small gesture will bring you a smile, even if only for a brief moment. The fact that you continue to risk your lives to save others without hesitation is unparalleled. Thank you from the air traffic controllers at SDF tower and TRACON."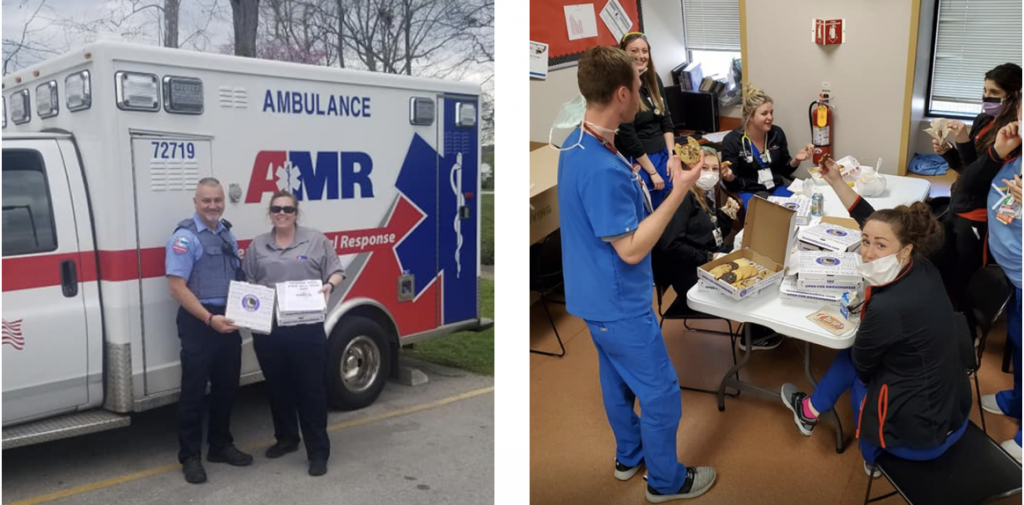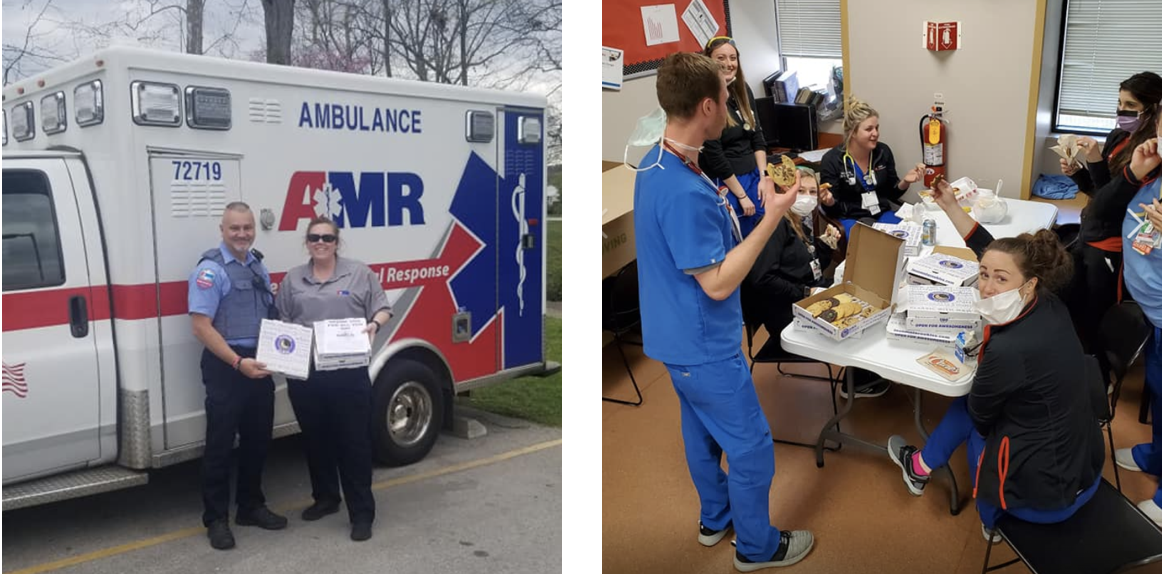 Houston Center (ZHU) – NATCA Houston Center (ZHU) members have been feeding local workers on the front lines of fighting COVID-19.
"During Hurricane Harvey (2017), and then again during the government shutdown, our members were on the receiving end of a lot of gratitude, from literally all over the world, as we saw meal after meal provided to our members when the chips were down," said ZHU FacRep Chris Parris. "I will never forget the outpouring of love we saw."
Now ZHU is paying that love forward, planning meals for Air Line Pilots Association, Int'l. (ALPA) members, hospital emergency room personnel, union police officers with the Houston Police Department, Harris County Precinct 4 Constable's office, and 14 different union fire stations in local communities.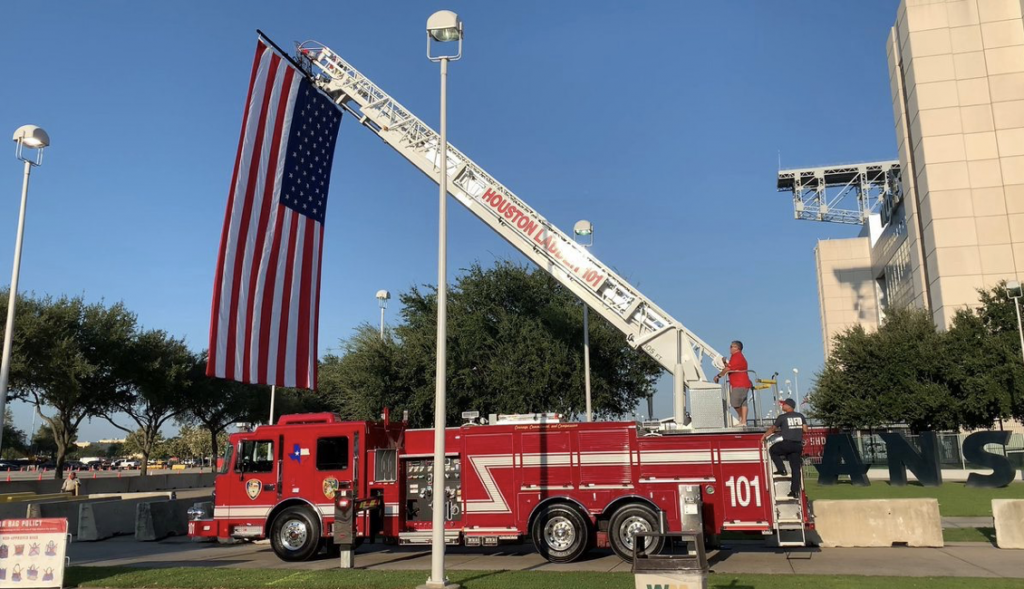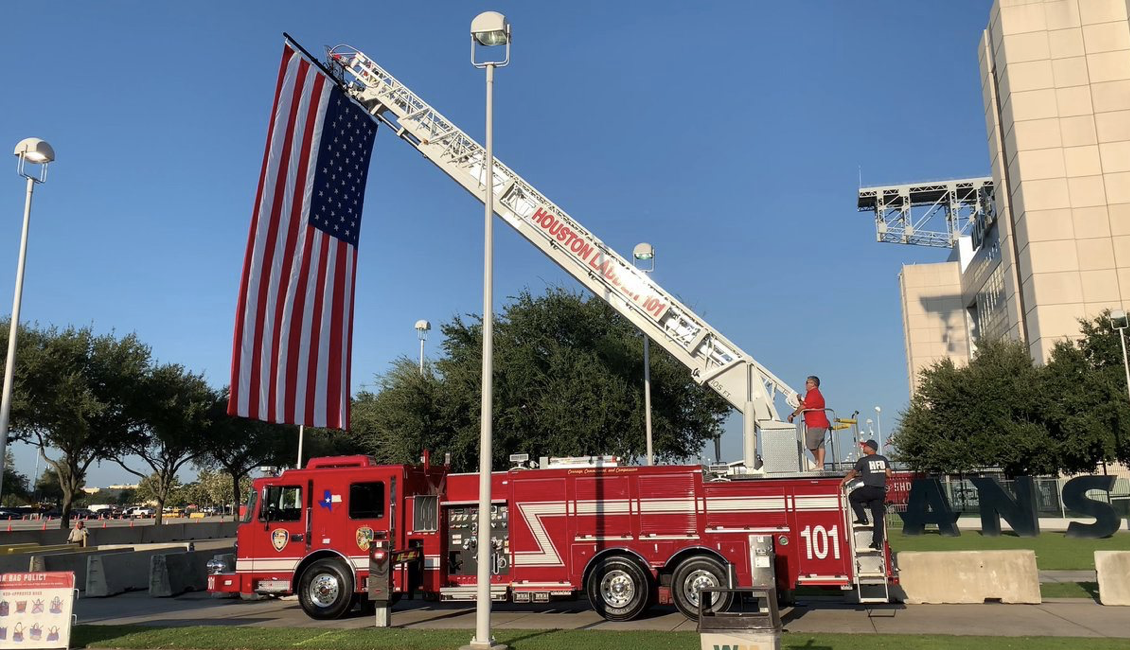 "We plan to take this as far as the donations will go, with numerous other entities lined up in the coming days and weeks," Parris said. "Thank you to Ashley Amato, Nick MacDonald, Cat Lovetro, Chris Reece, Chris Scandridge, and Kathryn Campbell for your efforts coordinating and making food runs as part of NATCA Local ZHU's efforts." You can click here to help support ZHU's efforts.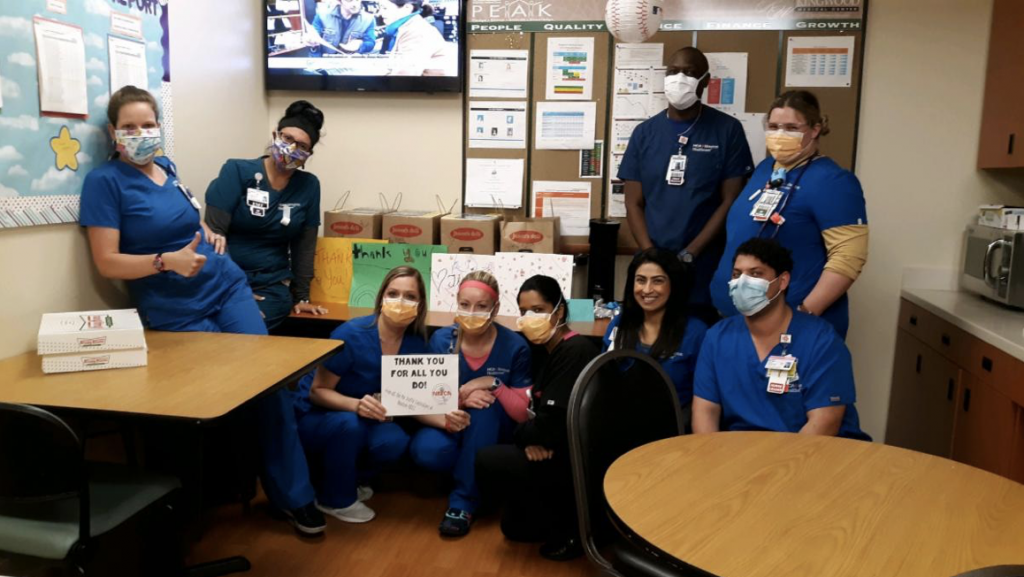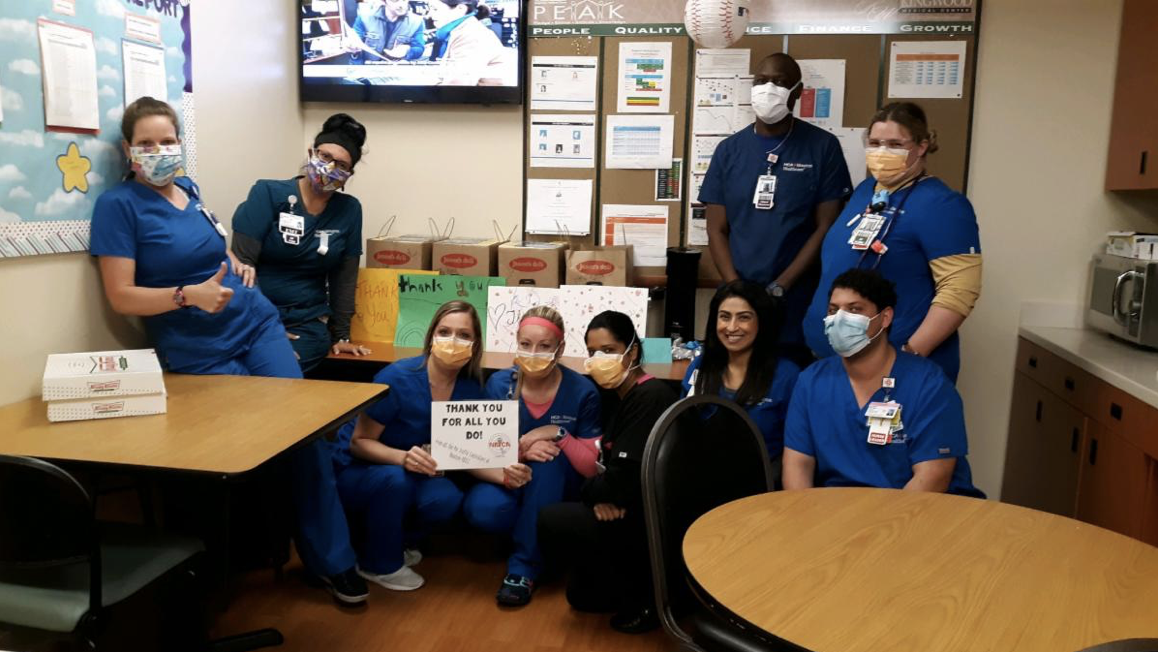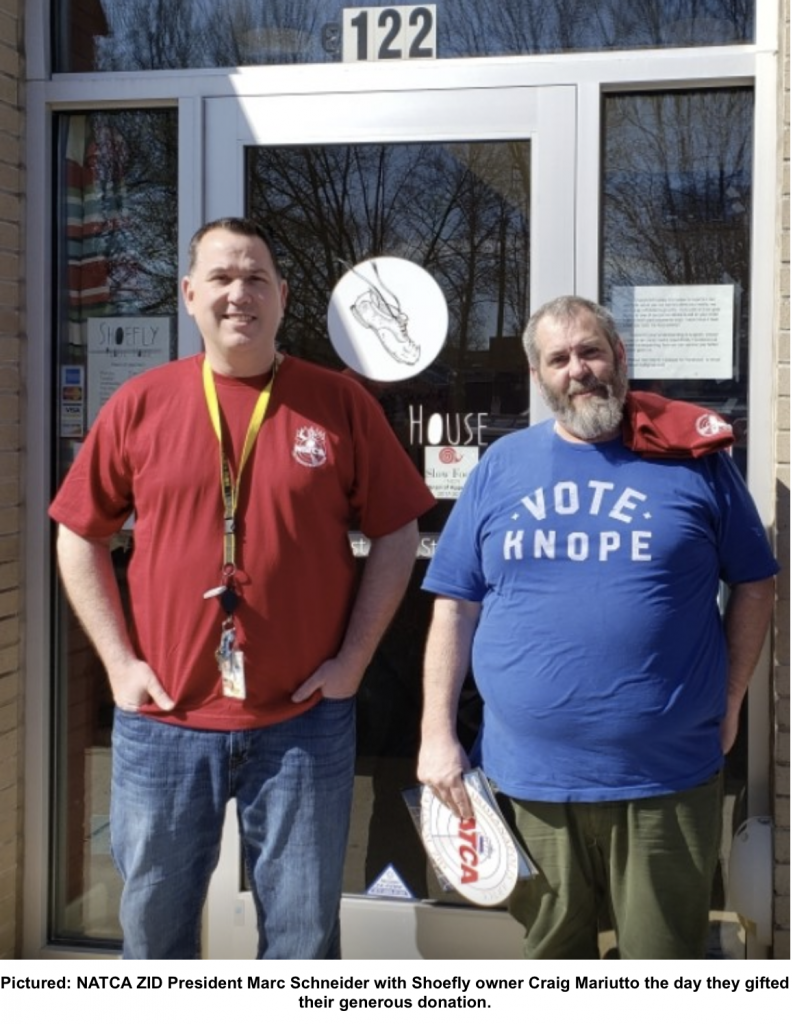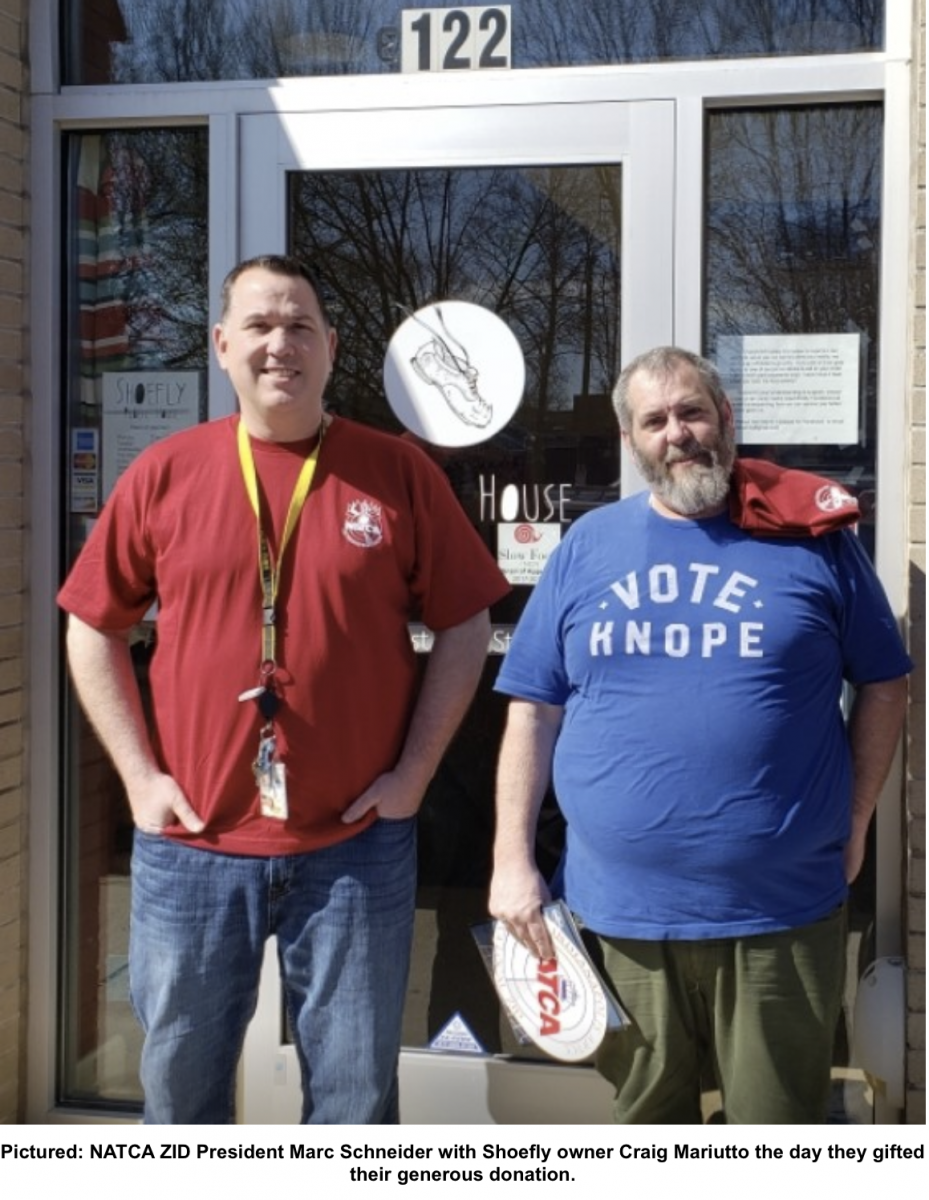 Pictured: NATCA ZID President Marc Schneider with Shoefly owner Craig Mariutto the day they gifted their generous donation.
Indianapolis Center (ZID) – From the Central Indiana AFL-CIO: Last year when the government shutdown for 35 days and threatened paychecks of our NATCA siblings, a local restaurant owner answered the call to serve by providing 4 meals to over 200 controllers. Fast forward to 2020 in the midst of a global pandemic that is threatening the livelihood of every restaurant owner and staff in America; NATCA ZID decided to return the favor. The facility put out the word and within days they had collected $4,500 in donations for Craig Mariutto and Shoefly Public House in Indianapolis.
This act of kindness is exactly what the world needs right now. Restaurant owners across the country have had to face heartbreaking decisions to lay-off staff and/or close indefinitely. We can all follow NATCA's example (if we're able) by ordering carry-out from your favorite local establishments to help them stay afloat in this uncertain time.
NATCA members both in Indiana and across the country remember the incredible generosity and support shown by their brothers and sisters of the labor community during the government shutdown last year. They are now working to pay that forward to health care professionals and first responders working on the front lines of this COVID-19 national emergency, as well as pilots, flight attendants and other unionized aviation safety professionals and local businesses who supported us and now need our support in return. We're all in this together!