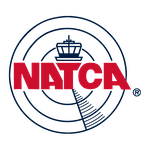 Union Members Feature: UNITE HERE
In coming weeks, NATCA's communications will highlight how the COVID-19 national emergency is affecting our brothers and sisters in other unions. This week, we highlight and thank our UNITE HERE union brothers and sisters for their union solidarity and activism, and their dedicated work in airports, hotels, food service, transportation, and more. The COVID–19 pandemic is hitting the more than 300,000 UNITE HERE members in the U.S. and Canada especially hard. As business pauses in airports, hotels, convention centers, theme parks, and sports and event venues, many UNITE HERE members are facing layoffs and uncertainty.
Learn more about how UNITE HERE is managing this devastating time for these union family members here.