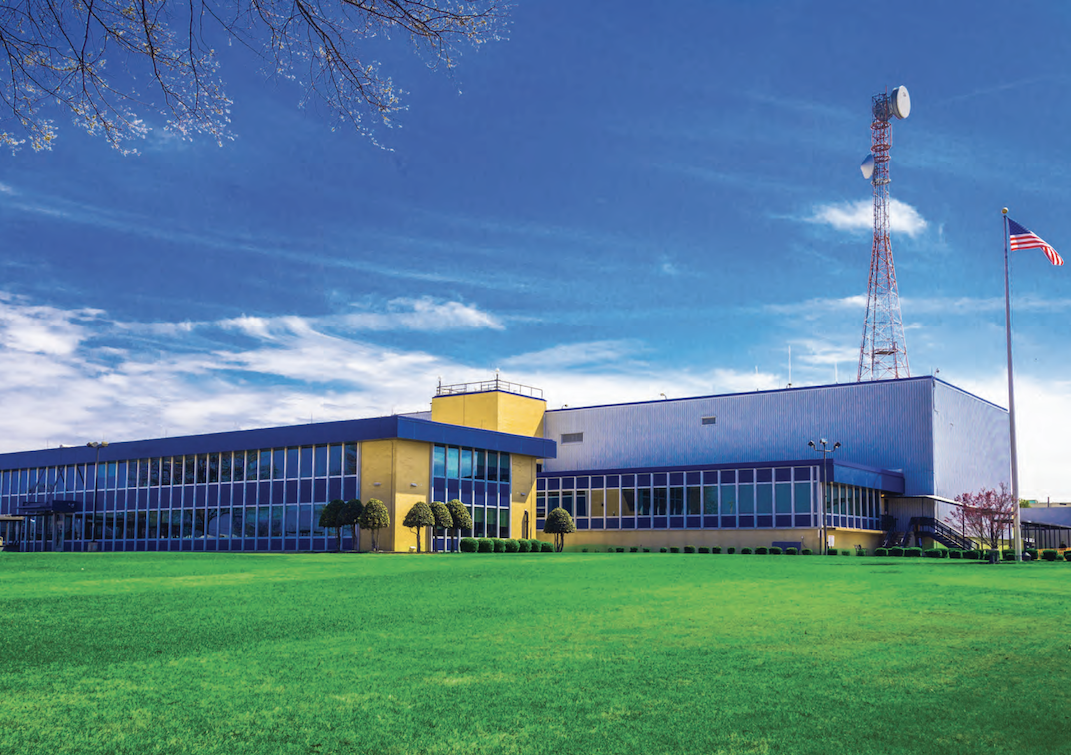 Fast-thinking, Creative Coordination Between ZME, ZID, DCC, and M03 Ensures FedEx Delivery of Critical Medical Supplies
Around 3 p.m. CDT on Saturday, April 4, Memphis Center (ZME), pictured above, FacRep Neil Caputo was notified by an employee that they had tested positive for COVID-19. The necessary notifications were made and a call organized by the Joint Crisis Action Team (J-CAT) was held. The purpose of the J-CAT call is to have all stakeholders, including NATCA and aerospace medicine on the line to make a determination on the level of exposure and its effect on the workforce and overall operation. The J-CAT participants determined that a thorough Level 3 cleaning of the control room was needed.
District and local leadership from both NATCA and the FAA collaboratively agreed that the upcoming midnight shift provided the most opportune time for ZME to go ATC-zero to clean the control room before the next day's first shift's arrival. The key factor in this decision was the FedEx midnight operation at its Memphis (MEM) hub. FedEx did not have a normal sort operation that night, and it would minimize the amount of aircraft that may have to divert or be delayed while ZME was ATC-Zero from 1:30-4 a.m.
However, once the notification was made to the carriers, FedEx notified the Agency that it had nine international flights already airborne and scheduled to land at Memphis on the midnight shift. They could not divert because the aircraft were carrying 346,000 pounds of critically needed medical supplies, which included 118,000 pounds of masks. Additionally, there was already a military transport plane on the tarmac at MEM waiting for these supplies.
"It was made clear to the parties that if we delayed or diverted these flights it would have a devastating, if not catastrophic, impact on the medical communities who were in very much need of them," Caputo said.
Caputo worked with ZME personnel that were in the facility and quickly triaged some alternative solutions with FedEx and the Command Center (DCC). Diverting the aircraft was not an option. Delaying the ATC-Zero event and the contractors' work would only hamper the day shift and its air carrier operations and potentially expose even more employees. So the parties again collaboratively came up with a work-around that would require the coordinated efforts of DCC, Indianapolis Center (ZID), and Memphis TRACON (M03).
DCC implemented its national contingency protocol for a center ATC-Zero event. ZME then sterilized its airspace and delegated it to ZID, which used the northeast portion of the airspace to safely and expeditiously hand off those nine very important FedEx aircraft to M03.
"The unique piece to this plan was that neither Indianapolis Center nor Memphis TRACON has any automation or communication capability with each other, so they had to rely on a traditional telephone line for coordination," Caputo said. "Using that regular telephone line, Indianapolis Center and Memphis TRACON used an established predetermined point on the arrival to transfer control and communication of the aircraft."