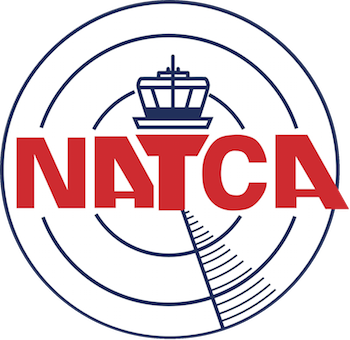 NATCA Members Continue to Show Support for Other Essential Workers
Thank you members for continuing to give while we are all enduring the same crisis. Your professionalism and thoughtfulness for others continues to shine through.
Despite all that is happening around us, and even in your personal lives, you still find time to help others, which is why we are honored to call you brothers and sisters. You all embody the true spirit of solidarity, especially in times of crisis. Below are a few more examples showing our members giving to others during this critical time. We are getting updates daily on what you all are doing for others on the front lines. Great job on keeping it going!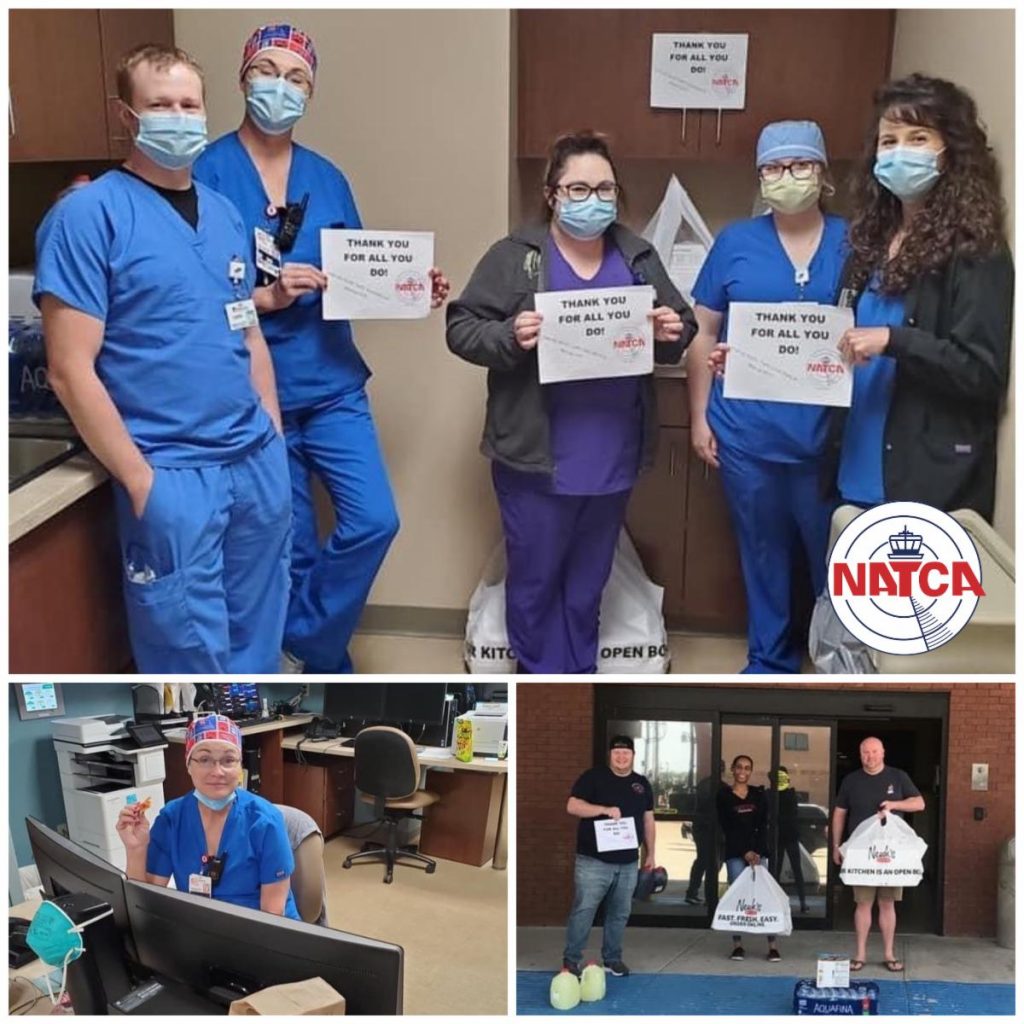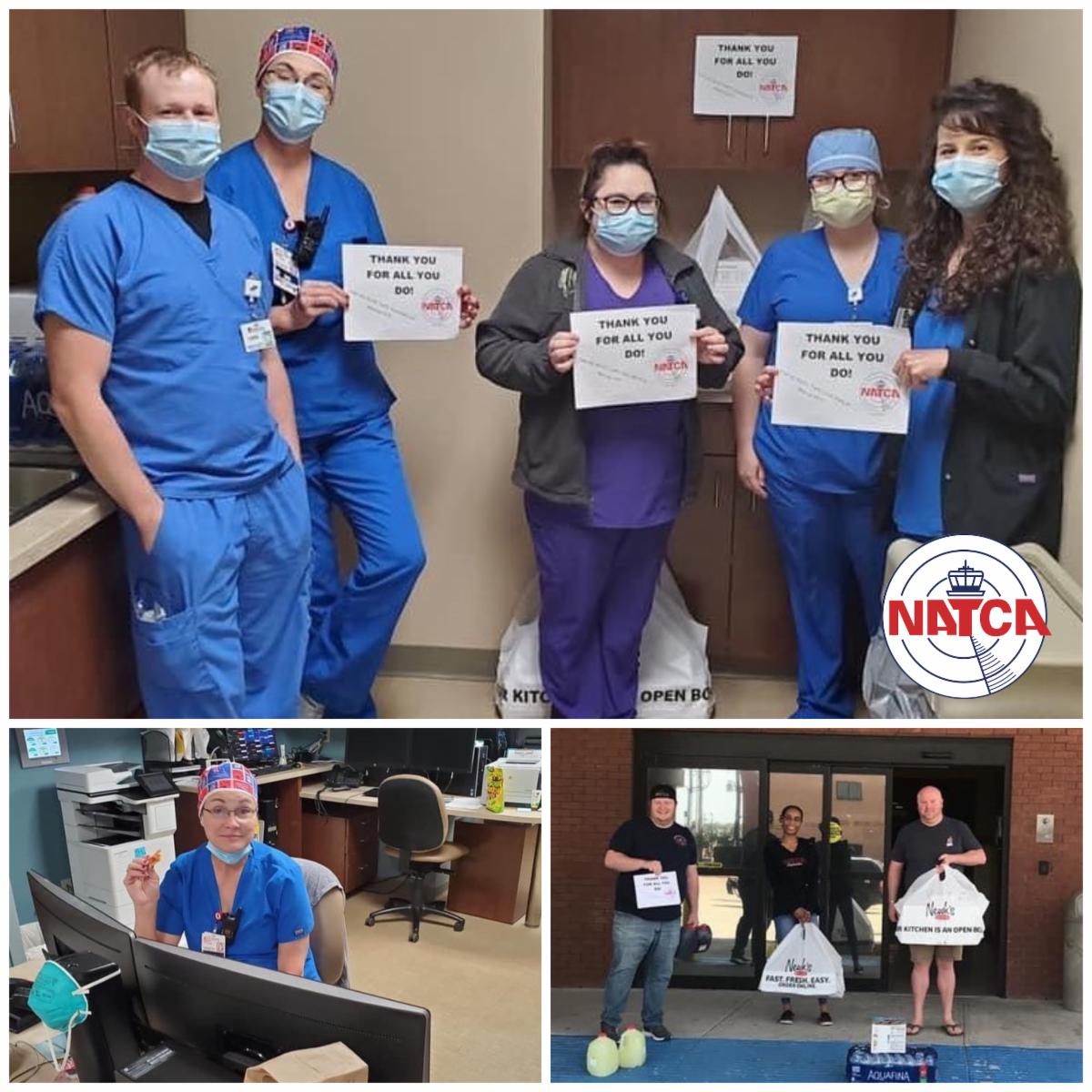 Monroe ATCT (MLU) – Members at MLU had the pleasure of buying lunch for the Emergency Room staff at Glenwood Medical Center.
"I cannot thank them enough for the job they and all the other medical professionals around the world are doing," said MLU FacRep Justin Andrae. "Hopefully we were able to take a little stress out of their busy day."
Andrae thanked the MLU members that stepped in and made the donation possible, as well as all the medical professionals continuing to provide service in this time of crisis.
"You inspire other essential employees like us to come into work every day during this difficult time," Andrae said.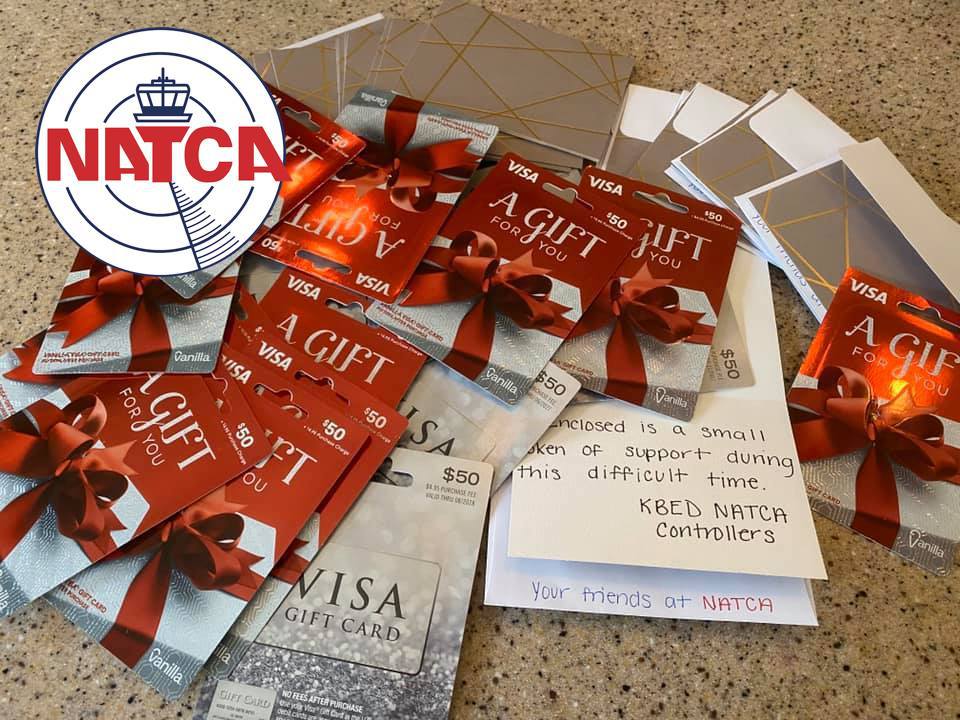 Bedford ATCT (BED) – Members at BED collected money and purchased gift cards to mail to a few dozen full time flight instructors based at Hanscom Field who are currently out of work. These instructors showed our NATCA family tremendous compassion throughout the government shutdown in 2019, and greeted our members with much appreciation.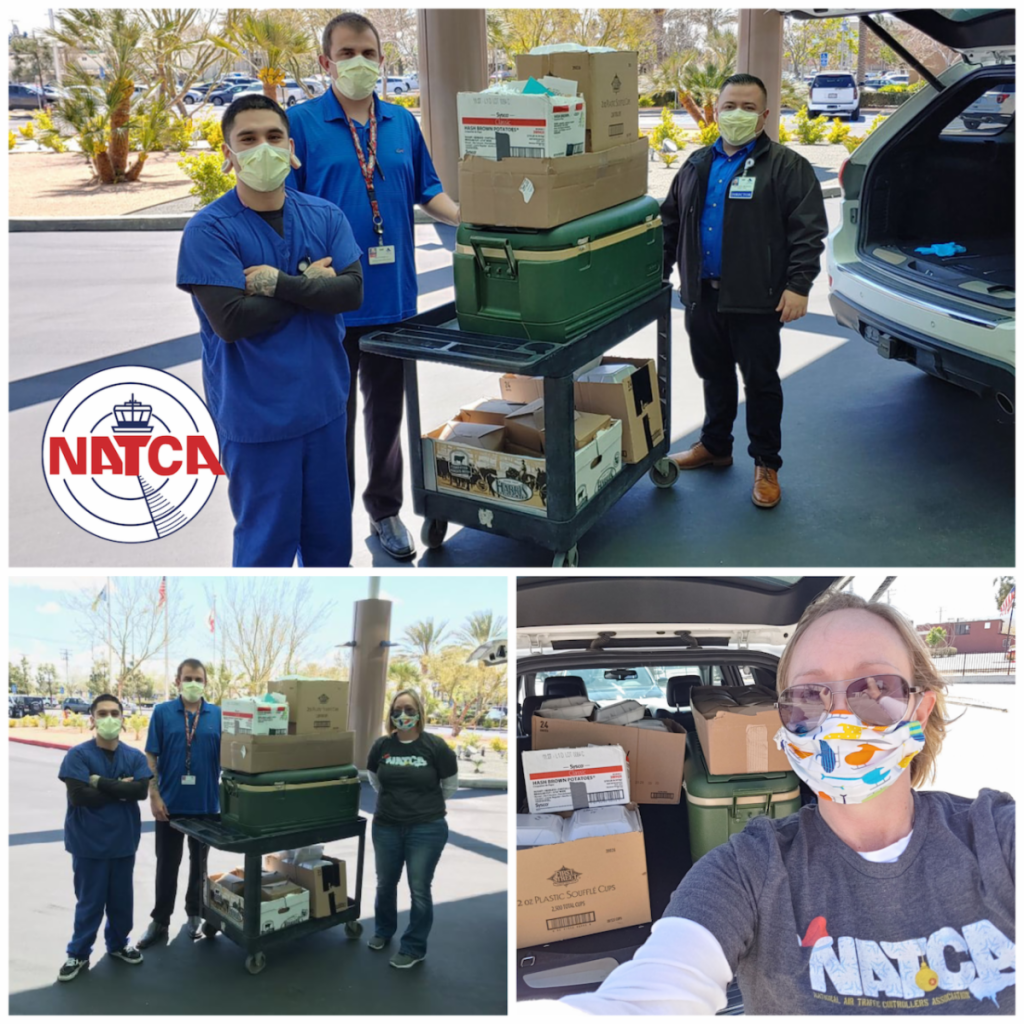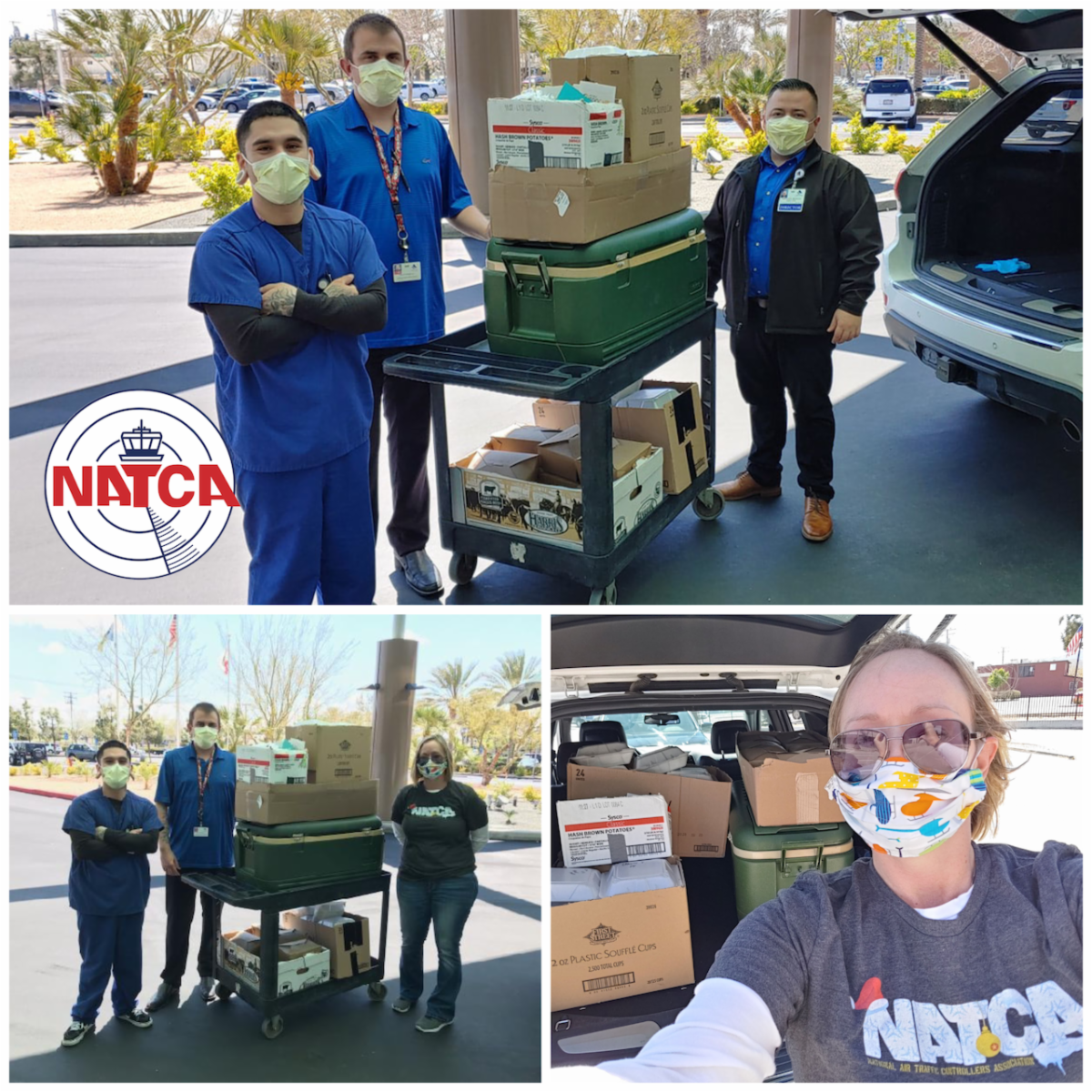 Los Angeles Center (ZLA) – ZLA Safety Rep Trisha Todd worked with members and management in her facility to provide and drop off lunch for the EVS (janitorial) employees at Antelope Valley Hospital.
"Thank you to Easy Egg Cafe in Quartz Hills for preparing the meals," said Todd. "Also thank you to ER Nurse Ellie Hester for helping us coordinate this. A special shout out to all of my co-workers, both NATCA and management together at ZLA, who donated to our 'Sharing the Love' program. Keep the donations coming and we will keep sharing the love with the frontline essential workers and others in need."
"I am always so impressed with our workforce and the controllers willingness to be there for people," said ZLA FacRep Nate Pair. "These other essential workers are on the front lines of this COVID-19 fight and it's amazing to be a part of an organization who recognizes the need to take care of them."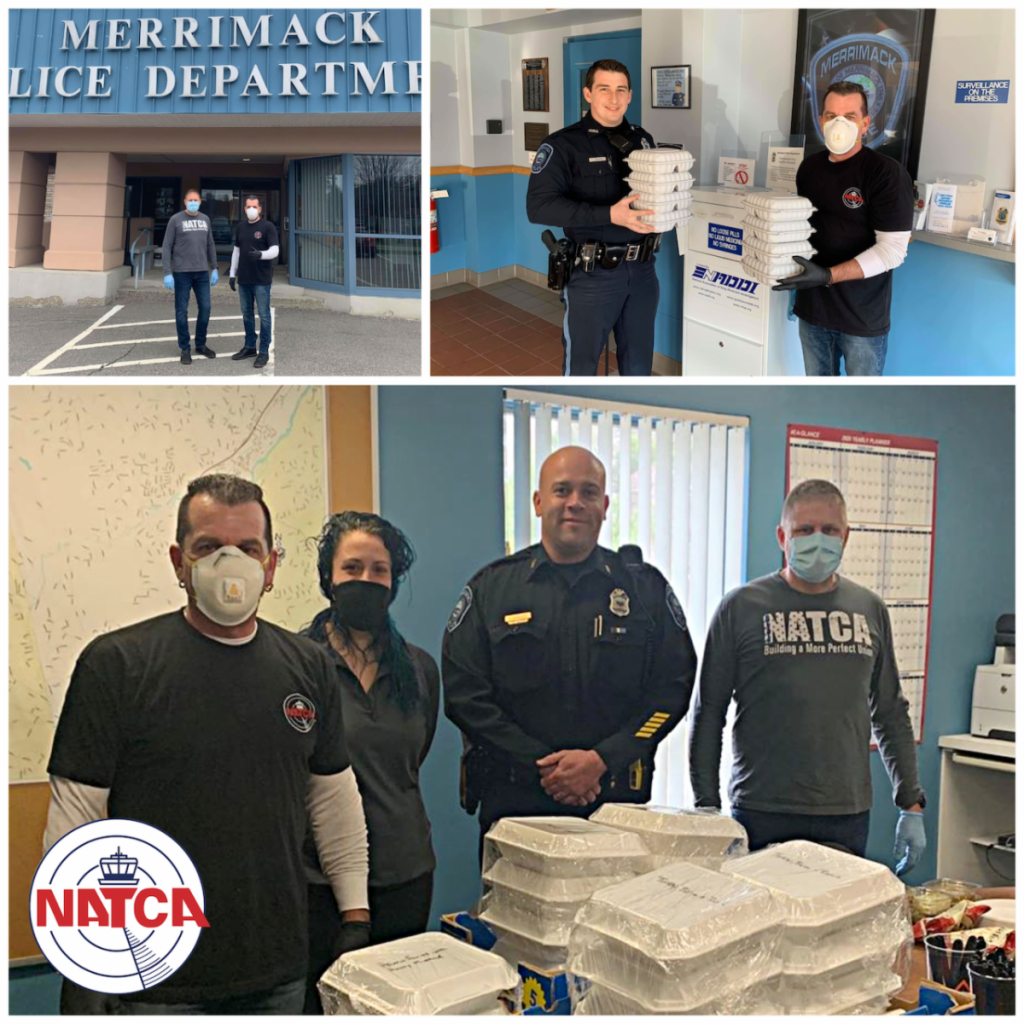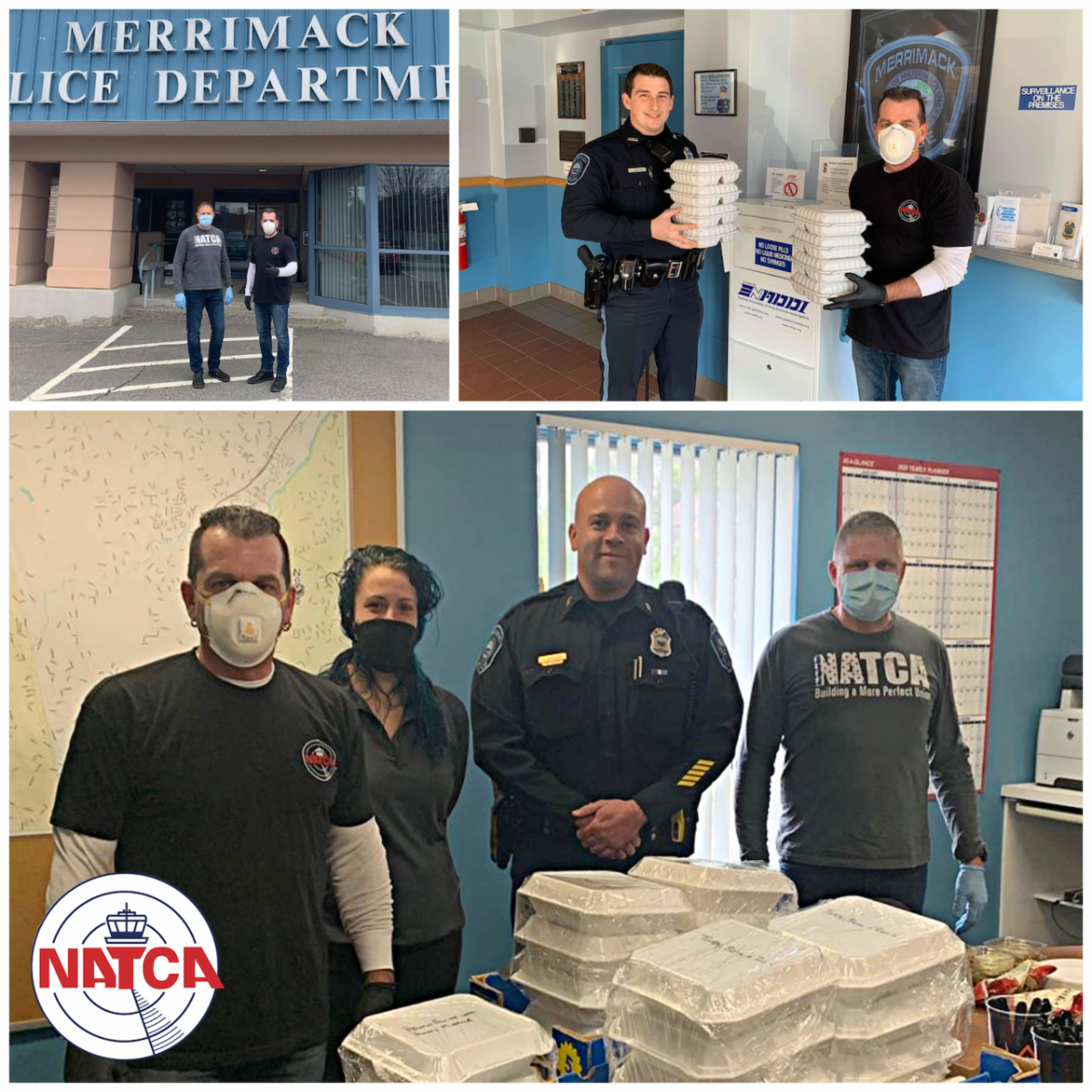 Boston Center/Boston TRACON (ZBW/A90) – ZBW/A90 delivered both lunch and dinner to the Merrimack Police Department in Merrimack, N.H. They provided lunches of various wraps, chips, drinks, and cookies, and dinners consisting of chicken cacciatore, broccoli, and rice.