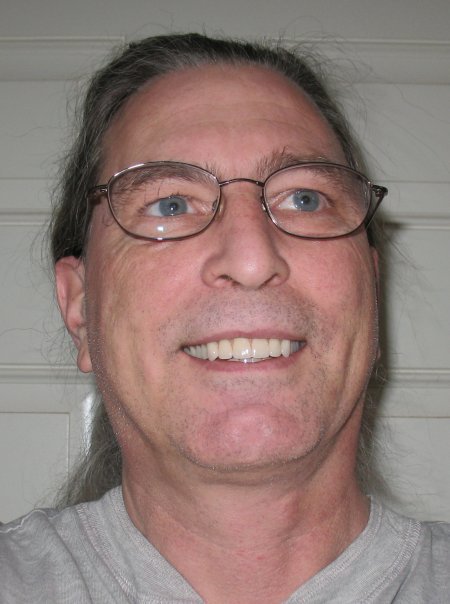 NATCA Mourns Passing of David Sandbach, Beloved Charter Member who Helped Shape Union's Training and Labor Relations Efforts
David Sandbach, a charter member of NATCA whose passion for labor relations, training, and protecting the membership in the Union's first two decades earned him wide respect and admiration as a beloved brother and friend, passed away recently. He was 63.
"The strength of our Union is built upon the work, sweat, and dedication shown by those leaders in our great history that built the path forward and inspired everyone around them to take NATCA to new heights. David was most certainly one of those leaders," NATCA President Paul Rinaldi said. "We are saddened at his passing but will remember him fondly as part of the Union's rich legacy of always representing our members with everything that we have."
Sandbach joined NATCA after beginning his FAA career in 1987. He worked for 25 years, retiring in 2012, and spent several years working with the NATCA National Office Labor Relations Department. Sandbach's last FAA facility was Potomac TRACON (PCT) where he also served as facility vice president from 2005 to 2009.
"He was a very versatile NATCA LR activist," NATCA Executive Vice President Trish Gilbert said. "He was so committed to protecting our members at a time when the Union was growing, gaining strength, and adding such valuable features as training our reps as we were building the core of our labor relations efforts."
In the early to mid-1990's, Sandbach was instrumental in helping to develop basic and advanced arbitration courses, the foundation upon which the bulk of the NATCA Academy training courses now stand. Several years later, he was part of building an advanced facility representative course that specialized in training on negotiations.
"David was a true blue union brother who always had the best interests of the membership," said retired member Joe Yannone.
"He was a passionate labor advocate," said Senior Labor Relations Staff Representative Melinda Kim, who worked with Sandbach and remembers him as cheerful and ready to help his co-workers. "And as someone from the front lines, he knew intimately, with first-person experience, the issues confronting the bargaining unit employees which gave him the added edge to know how to argue for and represent our members. His knowledge from this perspective was really invaluable as an advocate in my view. David's skills were no different than those of attorneys when it came to representing employees in the labor relations arena. Being a former BUE himself was more of an asset to understand, with detailed precision, the issues that members faced in the field, and the impact these challenges had on the workforce."
Veteran NATCA Engineers & Architects (E&A) Northwest Mountain member Curt Howe said Sandbach was the first E&A labor relations specialist after the Union's first non-controller bargaining unit was certified in 1997. Together with then-Labor Relations Director Bob Taylor, Sandbach guided them through their initial Memorandum of Understanding (MOU) with the Agency and set up their labor relations training.
Howe says Sandbach traveled with the initial engineer bargaining session group, including himself, Mike MacDonald (Engineers New England), James Withers (Engineers Southwest), Tom Bayone (Engineers Eastern Region, EEA), and Joe Henn (EEA). "He was critical to our initial pay negotiations and achieved several MOUs, including one that eventually brought thousands of dollars in pay raises to over 300 engineers," Howe said. "David and economist Joe Kilgallon educated us into the new FAA pay system where we achieved good pay raises twice a year for five years. David was a very gifted writer of legal-type documents and crafted detailed and specific agreements with the Agency."
Sandbach was also very close with Barry and Sallie Sullivan-Krasner. Barry served as NATCA president from 1991-97, during the time Sandbach and many others were shaping the Union's training and labor relations efforts. "David was a true Union advocate," Sallie said. "He dedicated much of his own time for the benefit of NATCA's members. He was a dear friend to Barry and I and we shared many incredible moments and everlasting memories. He was a true Union brother."