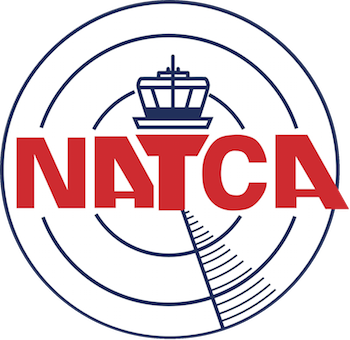 NATCA Members Continue to Show Support for Other Essential Workers
Thank you members for continuing to give while we are all enduring the same crisis. Your professionalism and thoughtfulness for others continues to shine through.
Despite all that is happening around us, and even in your personal lives, you still find time to help others, which is why we are honored to call you brothers and sisters. You all embody the true spirit of solidarity, especially in times of crisis. Below are a few more examples showing our members giving to others during this critical time. We are getting updates daily on what you all are doing for others on the front lines. Great job on keeping it going!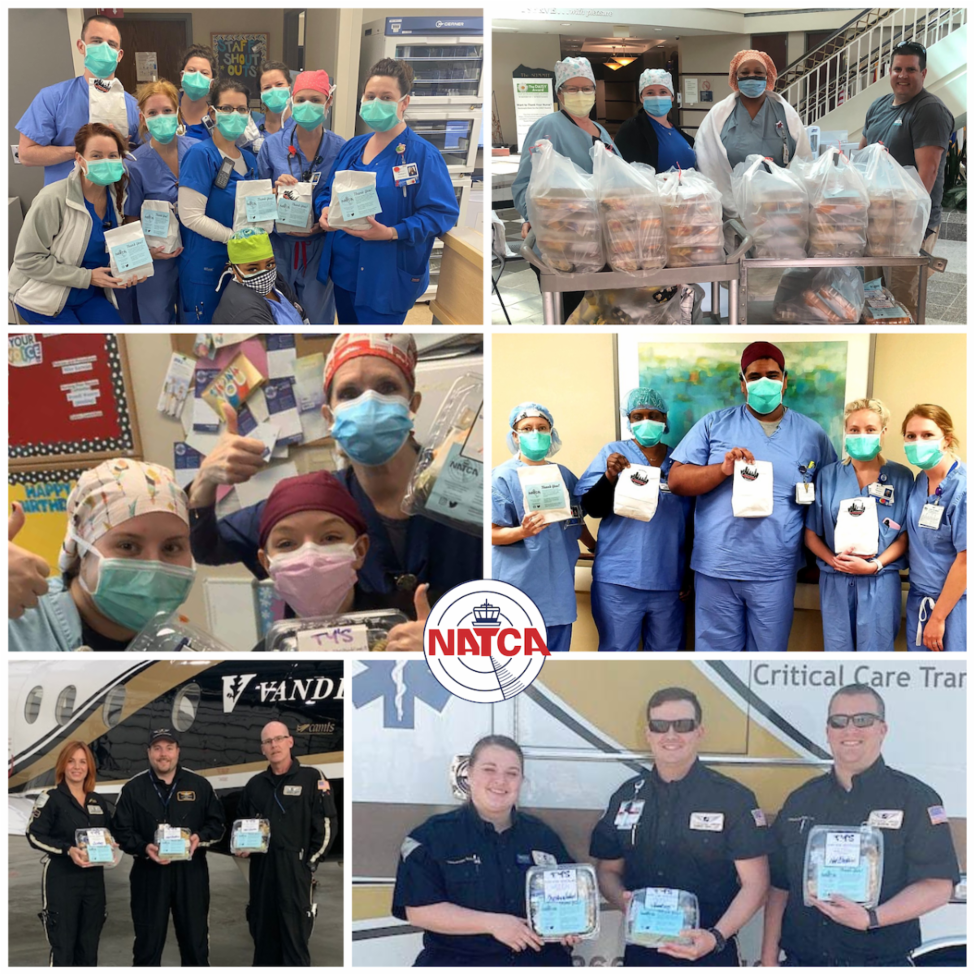 Nashville ATCT (BNA) – Members raised almost $2,000 which was used to buy meals for medical staff and AirEvac flight crews. "We were able to pay it forward because they bought us food during the government shutdown, and we were more than happy to return the favor," said BNA member Woody Hatchett. "We were also able to use a sandwich shop that's owned by the brother of a medically retired member, helping to support a local business. Overall, we sent nearly 200 meals to three different hospitals."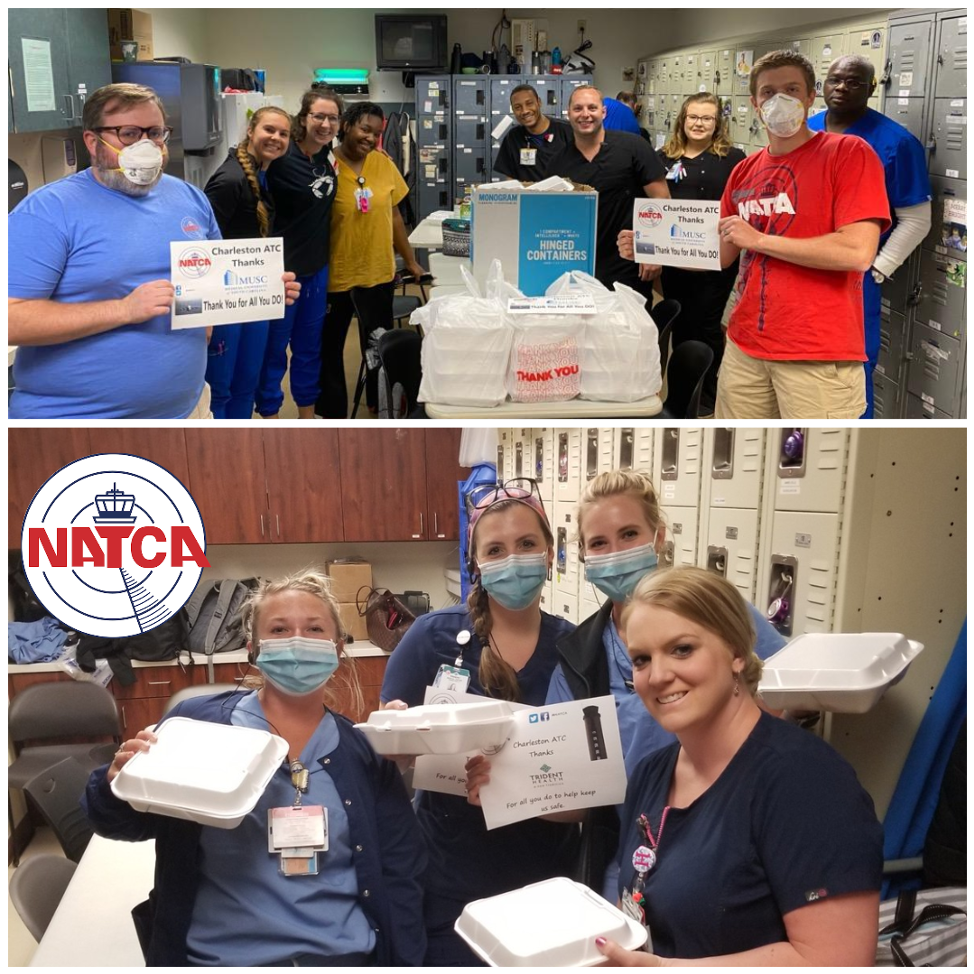 Charleston ATCT (CHS) – CHS worked with restaurant Tavern & Table in Mt. Pleasant, S.C. to deliver 25 meals to a local emergency room. "The restaurant cut us such a great deal," said CHS member Brian Lee, "that we're planning more food deliveries for other first responders over the next week as well."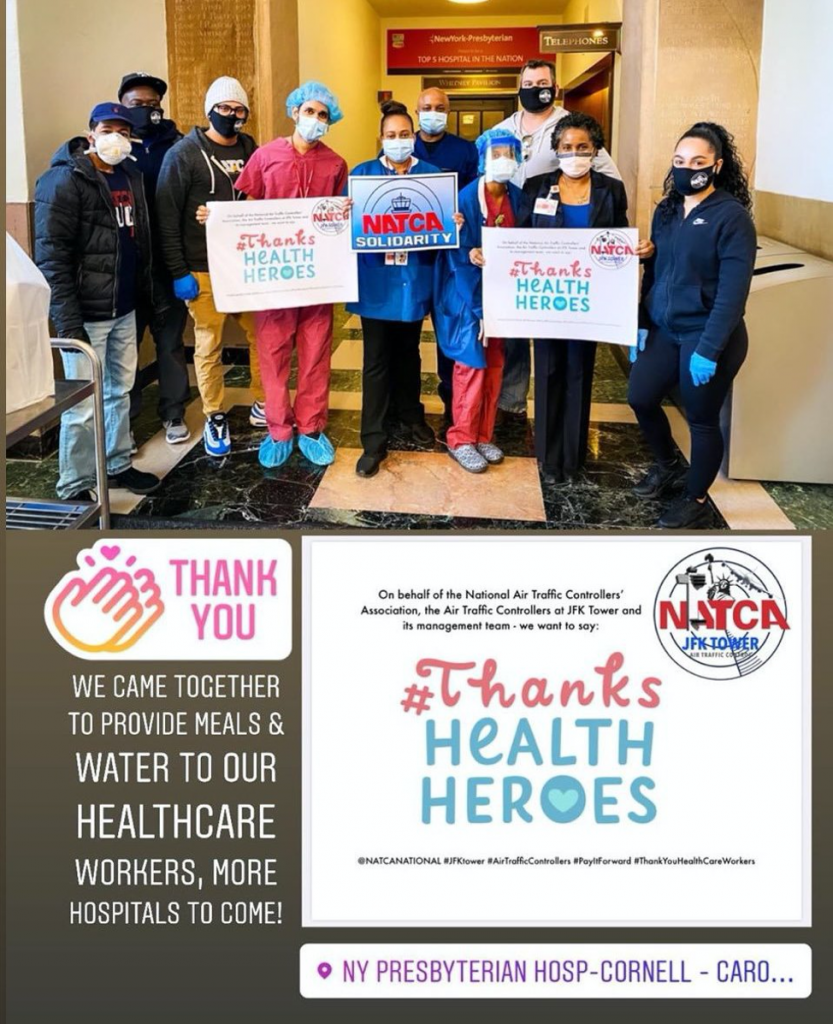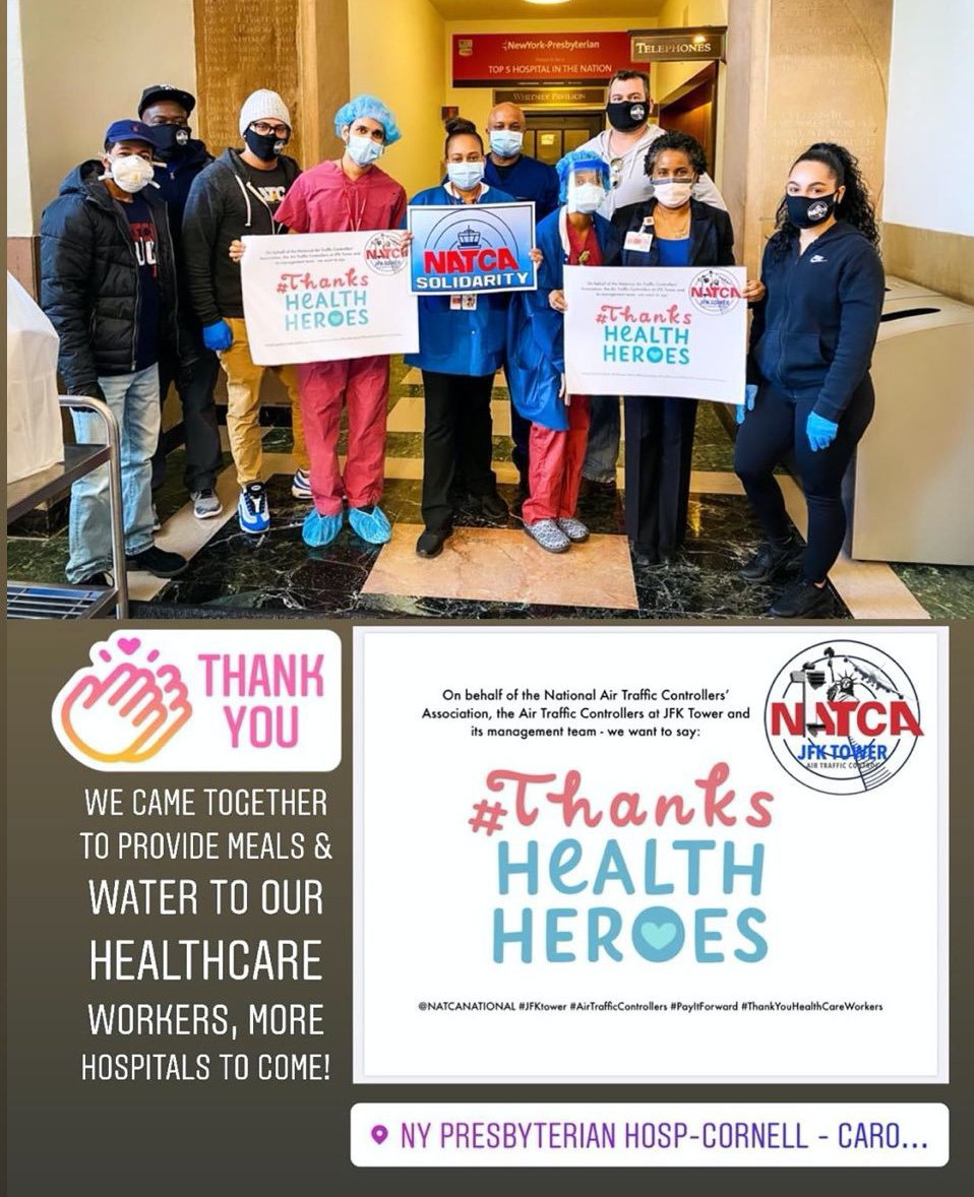 John F. Kennedy ATCT (JFK) – Members from JFK delivered food for frontline heroes at New York-Presbyterian/Weill Cornell Medical Emergency Department to show appreciation to the healthcare workers. "This is one of eight hospitals JFK members will be delivering food to over the next few weeks," said JFK member Gerald Quaye. "It's just a small way we can show support to other essential workers."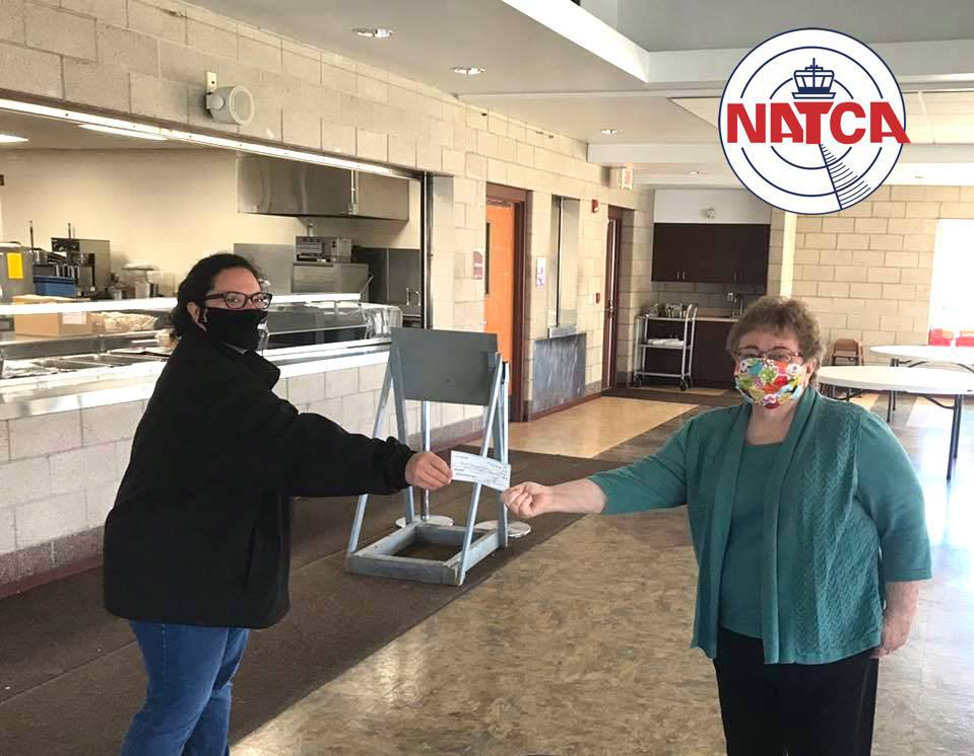 Saginaw Tri-City ATCT (MBS) – Members from MBS dropped off a generous donation to the East Side Soup Kitchen. "Since we were unable to hold our quarterly meeting, the members chose to donate to a soup kitchen the money we would have spent on a meeting," said MBS Vice President and Secretary/Treasurer Alexandria Corrado. "We were more than happy to donate to a group that could use donations, especially at a time like this."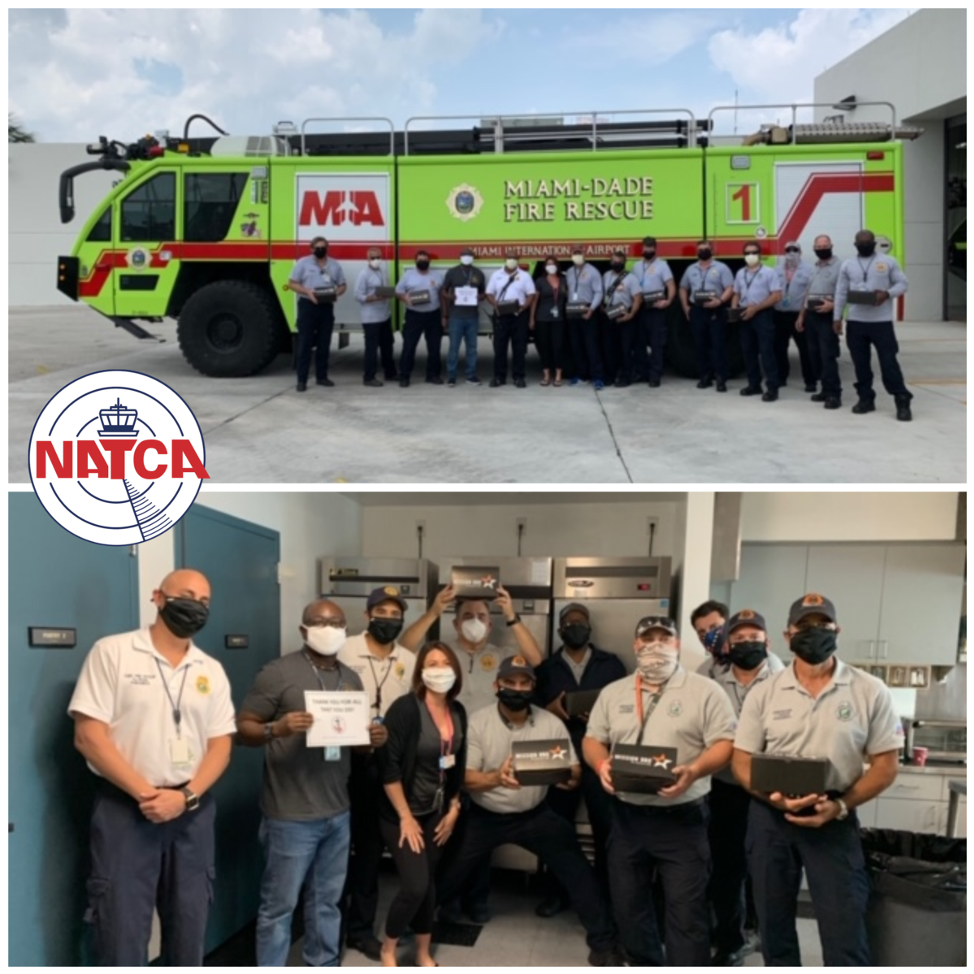 Miami ATCT (MIA) – MIA members recently visited UPS and American Airlines pilots to pay it forward. "We were able to deliver an abundance of dry goods to an extremely appreciative group," said MIA FacRep Narciso Torres. "They were surprised by our generosity and thanked everyone for our great work."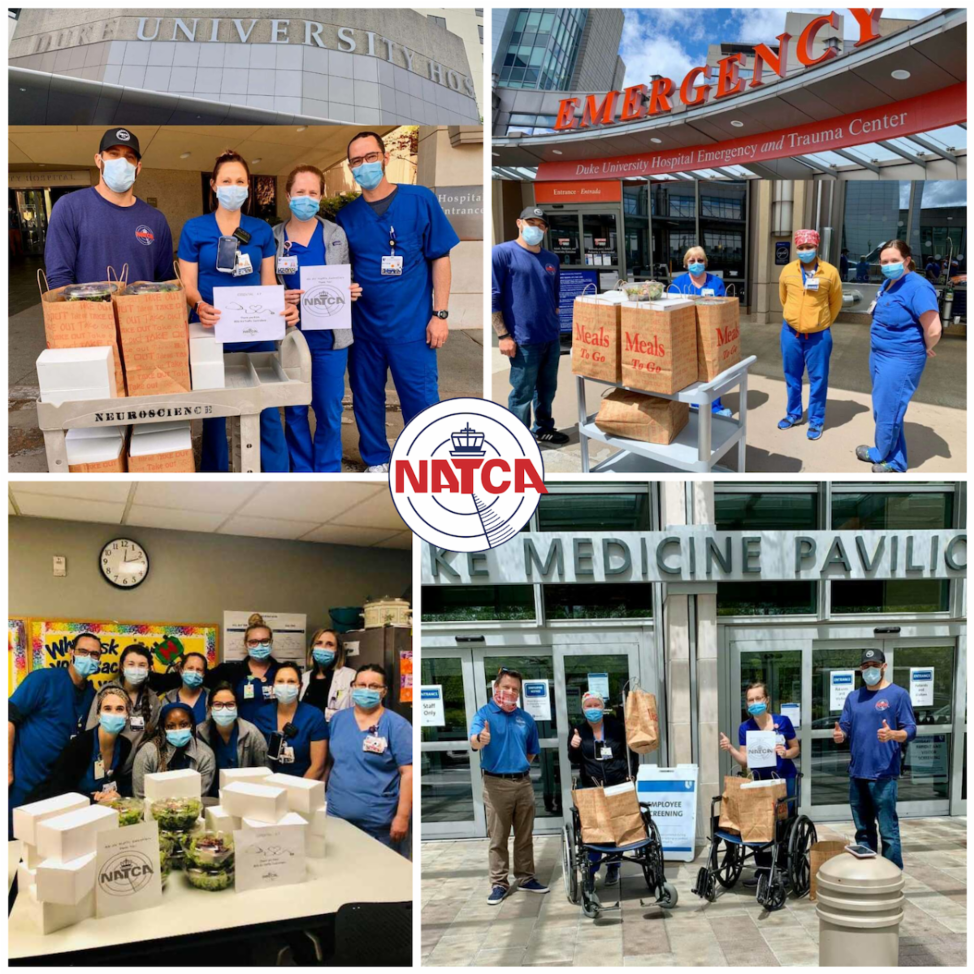 Raleigh Durham ATCT (RDU) – RDU members recently donated 115 meals to Duke University Hospital in the neurology department, emergency department, and the intensive care unit. The food was prepared by State of Beer and Trophy Brewery restaurants. "We chose those two restaurants to patronize specifically because they supported RDU members during the 2019 government shutdown," said RDU FacRep Nick Stott. "We are very appreciative of those working on the front lines, sacrificing their safety for the well-being of all."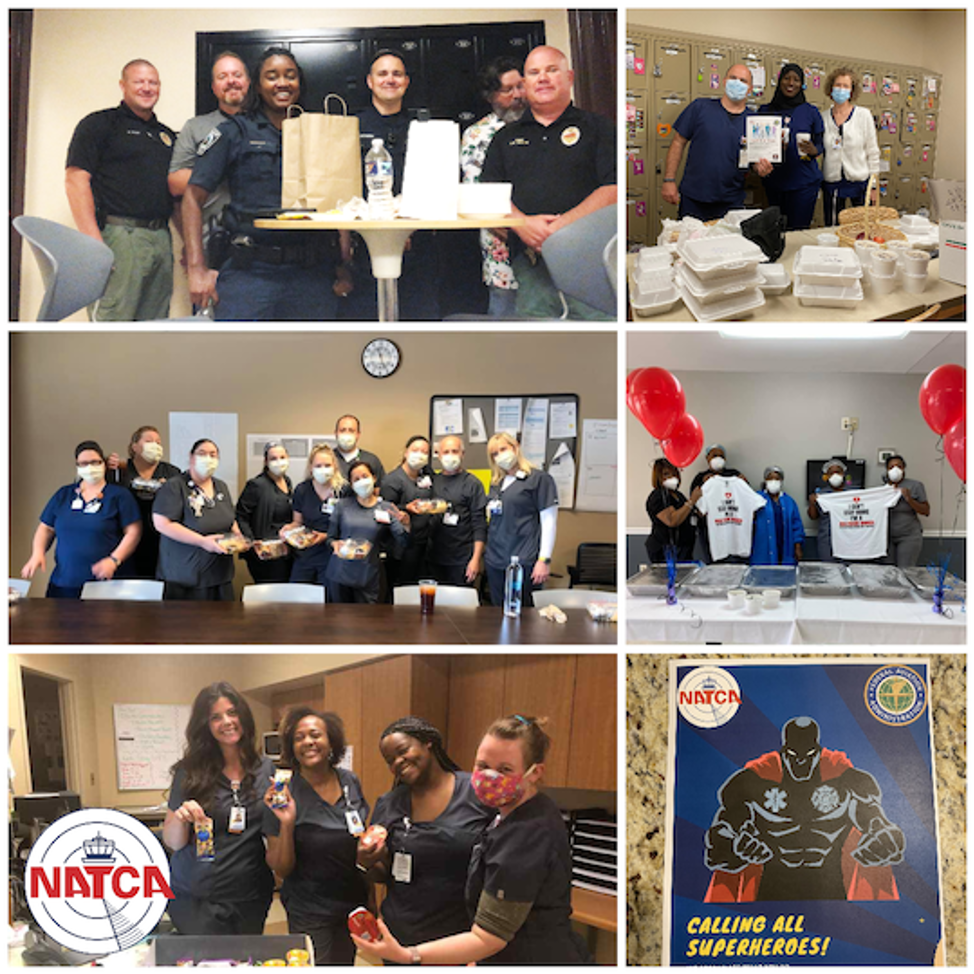 Atlanta Center (ZTL) – The Italian Oven restaurant in Stockbridge, Ga. recently posted on their social media: "Thanks to the National Air Traffic Controllers Association from Atlanta. The ARTCC is providing both Piedmont Henry and Piedmont Fayette ICU and COVID units with meals prepared by The Italian Oven. It is an honor to have been contacted by such a great group of men and women in our communities not only helping out the great hospital staff in both communities, but to also help out small businesses as well."
"We have raised over $11,000 and will be sending over 1100 meals to essential personnel working on the front lines," said Atlanta Center (ZTL) FacRep Dan McCabe. "We appreciated the overwhelming support that we received during the 35-day government shutdown and we want to pay it forward. We realize that being essential isn't always as fun as it sounds. This is just a small way to show how much we are thinking and care about them."