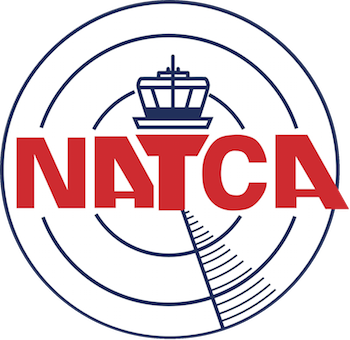 Paying it Forward: NATCA Members Continue Efforts to Support Other Essential Workers
NATCA members across the country continued their efforts to support other essential workers in their communities. This week's roundup:
Northern Virginia : NATCA, in conjunction with the Northern Virginia Labor Federation, have organized a food drive for the local members of UNITE HERE. It was started after Potomac TRACON (PCT) member Brian Schmelzel (pictured) asked Retired NATCA Active Volunteers (RNAV) and Boots on the Ground members if there were any unions in need of assistance in the area. Schmelzel and local RNAV members are leading the effort to collect food.
Atlanta Center (ZTL) : Members' recent efforts to support local restaurants and COVID-19 front line workers received coverage in the Henry County Times. ZTL FacRep Dan McCabe talked about the support he and his members received during the 2019 government shutdown and is seeking to now repay that generosity forward. "Fast forward a little over a year, here we are in a situation and we are still essential employees but we are not the ones taking the brunt of this. But the frontlines are," said McCabe. "We felt like it was our turn to give back. Since the shutdown, I've always wanted to take an opportunity to thank those people if I could. This was a perfect opportunity to just give back to the community. You've got to pay it forward." Read more
Portland, Maine ATCT (PWM) : Members delivered 150 meals to Mercy Hospital in Portland from Moe's Original BBQ. They also delivered 50 meals to workers at a local Hannaford grocery store. "On behalf of the employees at Mercy Hospital, thank you for your kindness and generosity in providing lunches to us," the staff wrote the members. "Folks were very appreciative."
Fort Myers ATCT (RSW) : Members have collected funds and purchased meals for local front line workers in Southwest Florida. "So far we delivered 60 meals to the ER and ICU units at Gulf Coast Medical Center and 65-plus meals to two ICU and one ER unit at Cape Coral Hospital," RSW FacRep Ross Costa said. "We have raised over $1,900 and are continuing to coordinate more meals for delivery. This is our way of saying thank you to the unsung heroes in our local community, who have been battling on the front lines day in and day out dealing with the current pandemic." Donate here
New York TRACON (N90) : To say thank you, members have bought lunches for the health care professionals at Nassau University Medical Center and Winthrop University Hospital, and over 50 police officers, ambulance drivers, and paramedics that operate out of the 3rd precinct in Mineola, N.Y. They finished by going to the police headquarters building there. "One of the most satisfying aspects of giving back to our local heroes was that we were able to use local delis and markets to supply the food and catering," said N90 member Charles Koury, pictured at the deliveries with FacRep Kevin Maney and Vice President Joe Segretto.
N90 also made a donation to Island Harvest Food Bank. "Last year, Island Harvest reached out to us asking what they can do for our members during the government shutdown," Koury said. "This year we made sure that we would pay forward their generosity. Our donation to them will be used to feed up to 80 families of 3-4 for at least four days! The charity and generosity of our NATCA sisters and brothers is second to none."
Houston Area Facilities : NATCA members in Houston kept their "Feeding the Front Lines" effort going last week when Chris Scandridge (Houston Center, ZHU) delivered lunch to Houston Fire Department Station 51. They have more deliveries lined up in the coming weeks.
Washington Center (ZDC): Members donated 100 handmade cloth masks made by volunteers from the ZDC NATCA Charitable Committee to the Leesburg, Va., Police Department. They were delivered by members Kristena Jones and Brad Starkey. The department posted on social media: "We appreciate your generosity, and thank you for keeping our skies safe!"