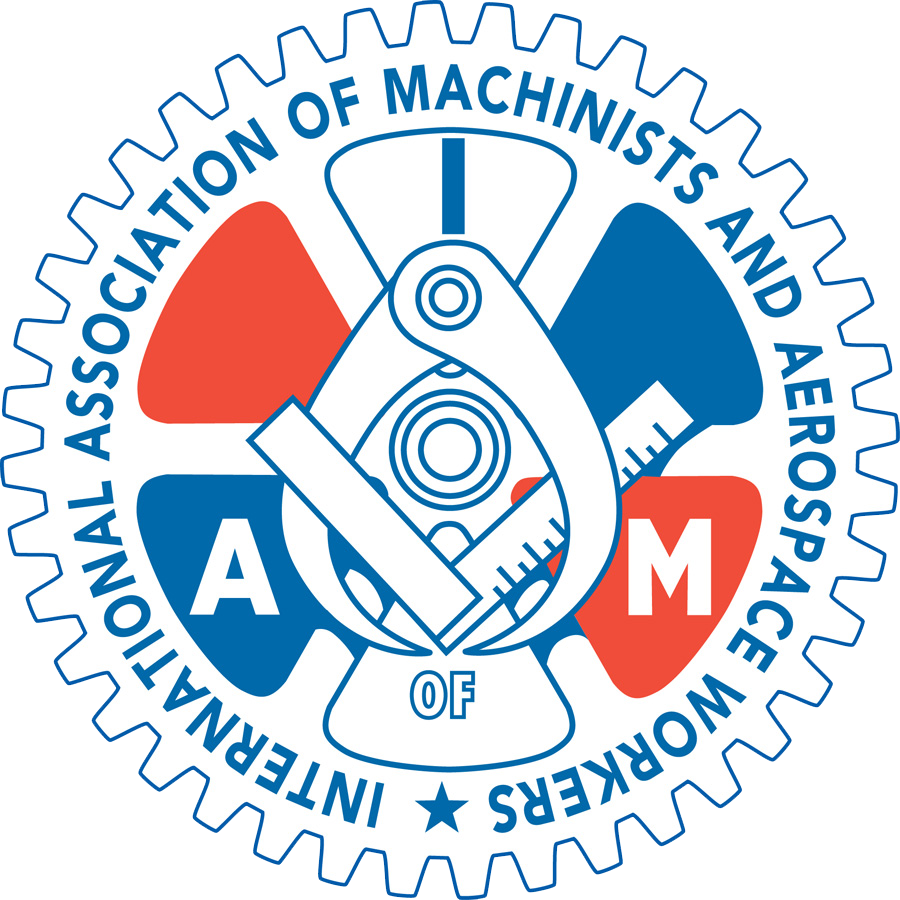 Union Members Feature: IAM
NATCA continues to highlight our union sisters and brothers who are also essential workers during the COVID-19 national emergency. Today we highlight and thank the members of the International Association of Machinists & Aerospace Workers (IAM).

With nearly 600,000 active and retired members, the IAM is one of the largest and most diverse labor unions in North America. IAM members work in aerospace, transportation, the federal government, automotive, defense, woodworking, and more, at organizations including Harley-Davidson, Southwest Airlines, Boeing, Pratt & Whitney, Freightliner, Tennessee Valley Authority and the Bureau of Engraving and Printing.
A number of our union brothers and sisters in IAM have been lost to coronavirus as they continued to work the front lines in health care, aviation, and other roles critical to our nation's response to this crisis. Learn more about what IAM is doing during this time . Watch video
Aviation Labor News
From the AFL-CIO – Machinists Denounce United Airlines : Despite taking billions of taxpayer dollars from the CARES Act to protect workers' pay, United Airlines announced it will unilaterally move 15,000 full-time workers to part-time status. International President Robert Martinez Jr. (IAM) reacted to the news : "Want to know what corporate greed looks like? Ask United Airlines. After taking $5 billion from taxpayers, they have the audacity to put thousands of IAM union members on the streets. We will fight this with everything we have!" United Airlines' action clearly violates the intent of the CARES Act, which is to make airline employees whole during the pandemic.

From The Daily Beast -'Stabbing Us in the Back': United Airlines Cuts Worker Hours After Taking Relief Funds: United Airlines on Friday told employees that  15,000 airport  workers will be reduced to part-time status amid the novel coronavirus pandemic, which has caused the largest disruption to the travel industry in recent history. The move comes after United  received $5 billion  in federal relief funds from the CARES Act. A baggage handler for United who is based in the Houston area—and asked to remain anonymous for fear of professional retaliation—told The Daily Beast on Friday that the move was pure "corporate greed."

"I can understand if they're losing money, but they took money from the taxpayers and turned around and put the money in their own pockets," said the baggage handler. "You're taking food off our table and basically forcing people in the streets. They begged us to help them get this CARES money, and now they turn around and are stabbing us in the back." Read more
From The Dallas Morning News – 39,000 American Airlines workers take early retirement, leave or reduced hours in the face of COVID-19 pandemic : Nearly 39,000 American Airlines workers are taking early retirement, voluntary leave or reduced hours in the coming months as the company looks to temporarily shrink with demand for travel way down. COVID-19 has forced the Fort Worth-based airline into an unenviable position, asking how many fewer employees it will need in the coming months and years as the virus takes its toll on the psyche of travelers and the economy. American has about 130,000 workers including regional carriers Envoy, PSA and Piedmont. Read more