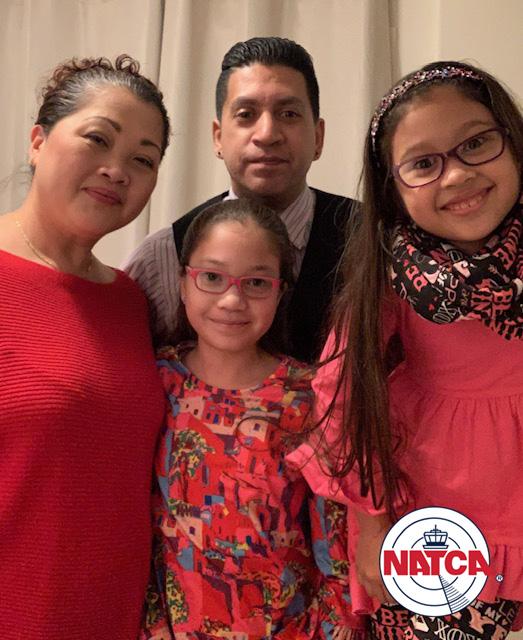 NATCA Congratulates Office Manager Charry Jimenez on Her 15-Year Anniversary
NATCA salutes our amazing National Office staff members who come to work each day committed to providing our members with the very best service and representation in organized labor.

May marks an important anniversary for one of these staff members, Charry Jimenez. We thank her for her incredible 15 years of service to our Union! Below is our interview with Charry:

What is your job title and what are some of the things you do for NATCA in that role?  
I am the Office Manager and Supervisor of the Membership Department. I manage the operations of the NATCA Store and oversee the processing of membership applications, dues, and database entry. I also act as a liaison between NATCA members, our tenants, and contractors for the Krasner Building (NATCA's National Office headquarters in Washington, D.C.). 

Where are you from or what places have you lived? 
I was born in the Philippines but grew up in Hong Kong. I moved to the USA in 2000 and proudly became a U.S. citizen in 2015. 

Where did you go to school or what other education do you have? 
I graduated from the University of Santo Tomas, Philippines, with a Bachelor of Secondary Education and majored in Physical Education.  

How did you come to work at NATCA? 
I first worked for Ritz-Carlton Hotel Company (at the Hong Kong and Washington, D.C., properties) and left after seven years with the company. I did temp assignments for a short period in early 2005 and was looking for permanent jobs in between. I found the article former NATCA Membership Director, Lewis Zietz, posted in the newspaper. I applied for the position as Membership Coordinator and the rest is history. 

Do you have family members who are involved in unions?  
No. 

What's the most rewarding part of being a member of NATCA's staff? What's the most challenging? 
Rewarding: I mostly communicate with NATCA members by email or phone, so it's rewarding to finally meet them in person at NATCA events like NATCA in Washington or when they come for meetings or trainings at the National Office.Challenging: Juggling between mom duties and work is challenging but manageable. 

Do you have any hobbies or any other activities you enjoy outside of your work for NATCA? 
I love to sing and do Zumba. During down time, I like to binge watch comedy sitcoms and Korean TV drama. On nice days, my daughters (Olivia, 10, and Isabelle, 7, pictured above with Charry's husband, Patrick) and I go to the playground, the zoo, or go shopping. 

Has there been a favorite moment for you while at NATCA? 
When I was pregnant with my first born in 2009. My relatives were in the Philippines and Hong Kong, and I was homesick. My friends surprised me with a baby shower in the McNally Room at the National Office. Everyone from NATCA and my husband were there. I was blown away. My now 10-year-old daughter and her 7-year-old sister are NATCA babies.