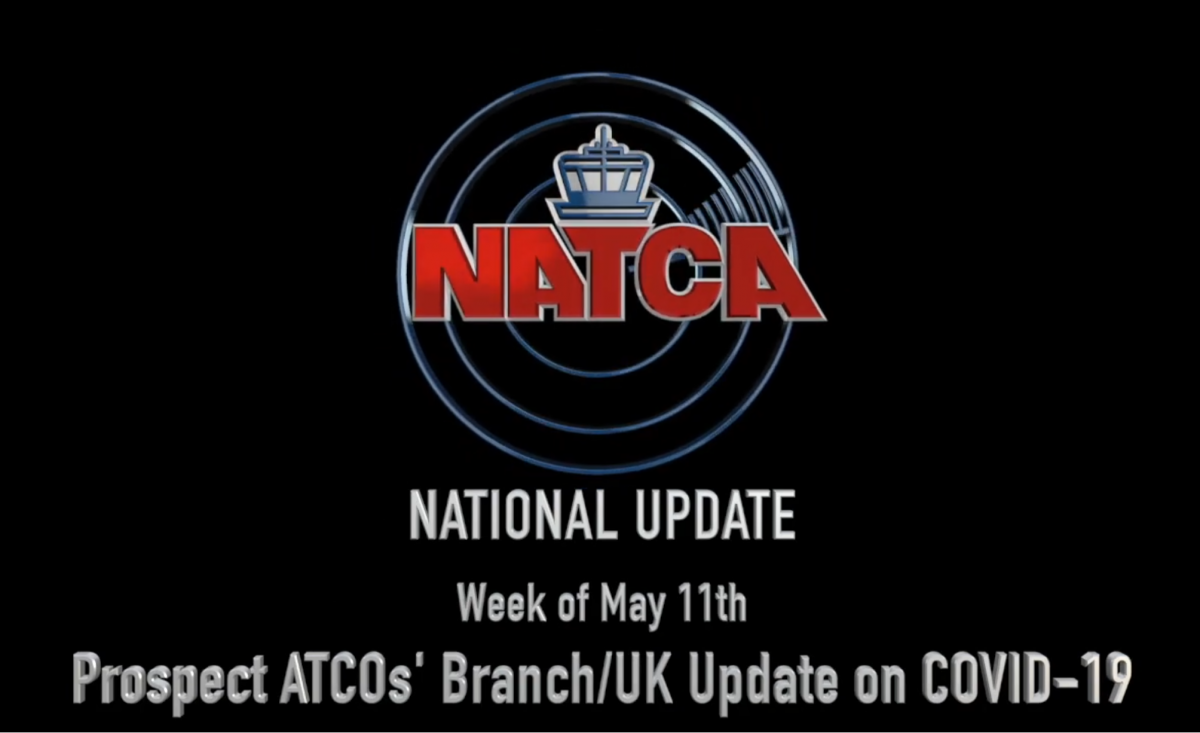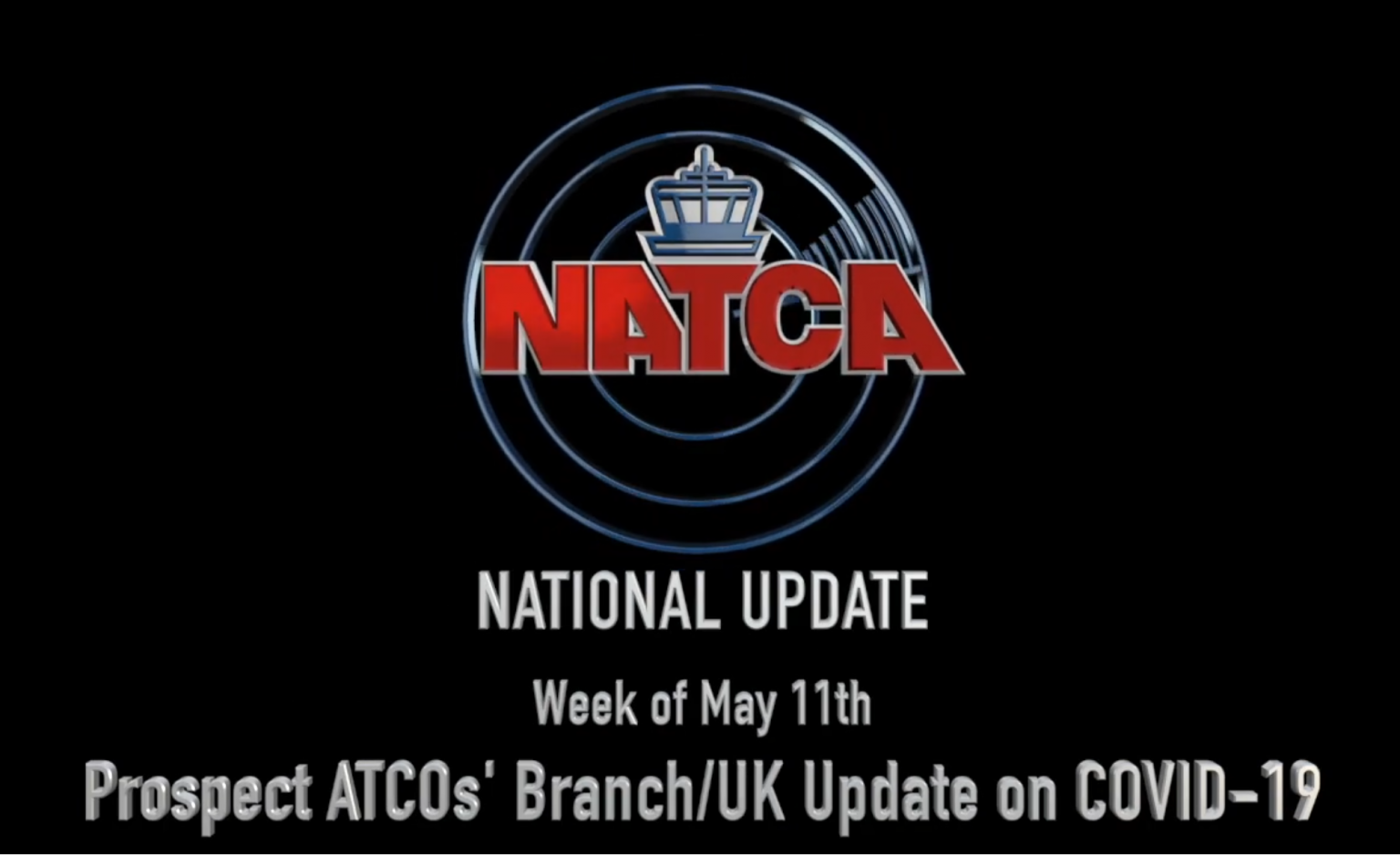 National Update: Prospect ATCOs' Branch/UK Update on COVID-19 (May 15, 2020)
Brothers and Sisters,
In this National Update, we're sharing the sixth in a series of videos about high profile issues for our Union and professions. In this video, we talk to the Chair of the Prospect ATCOs' Branch Paul Winstanley about his country's aviation system and what it's like to be a controller in the United Kingdom during the COVID-19 crisis.
NATCA and Prospect ATCOs' Branch are members of the Global Air Traffic Controllers Alliance. The Alliance was formed in 2018 among leaders of like-minded air traffic control unions in the United States, the United Kingdom, Canada, Australia, Spain, and New Zealand. The partnership among NATCA, Prospect ATCOs' Branch, CATCA, Civil Air Australia, USCA, and NZALPA strengthens ties and establishes a collective voice to speak on a range of subjects.
Winstanley is the President of The Alliance and also serves as the Chair of the Air Traffic Services Committee of the International Transport Workers' Federation.
In case you missed any of the previous videos, you can watch them here :
As always, any member can directly contact their regional leadership at the email below with any questions regarding COVID-19 related issues. Someone will respond and provide an answer as quickly as possible.
Alaska
Central
Eastern
Great Lakes
New England
Northwest Mountain
Southern
Southwest
Western Pacific
Region X

In solidarity,
Paul Rinaldi President
Trish Gilbert Executive Vice President