Even With New Way of Teaching, Reloaded Classes Aim to Inspire Unionism
From the new schedule of NATCA Academy Virtual Learning classes being offered , 12 are being taught by members of the Reloaded Committee, including three this week. Committee Chair Dawn Johnson (Atlanta Center, ZTL) described these three courses:

Building a Stronger Local : This is a class designed to enhance the strength of your local by emphasizing the importance of teamwork, education, and communication," Johnson said. "Building a Stronger Local all starts with your local leadership and those members who step up to fill other important roles from legislative activist to safety rep and much more. Increasingly, each individual member plays a role that has a direct and profound effect on the strength of the entire local."
Upcoming class schedule:
May 22, 1 p.m. EDT
May 30, 3 p.m. EDT
June 5, 11 a.m. EDT
June 10, 2 p.m. EDT
Register here

How to Have a Difficult Conversation : "People are not always equipped to communicate effectively when perspectives differ or when discussing a sensitive topic," Johnson said. "That could be anything from training challenges, personal differences, or being faced with a last-minute problem. This course will cover common workplace conversations, but will also give you strategies and tools to get through tough conversations in your personal life. You will learn to have a more productive conversation with a better outcome and to create a path forward that both parties agree on."
Upcoming class schedule:
May 28, 11 a.m.
June 1, 1 p.m.
June 13, 11 a.m. EDT
Register here

Building Lasting Relationships : "Unionism involves varying types of relationships, and all of them are important to help our activists fulfill their roles," Johnson said. "Areas addressed include identifying common pitfalls, essential communication skills, and valuable tools for building and maintaining sustainable relationships."
Upcoming class schedule:
May 27, 2 p.m. EDT
June 4, 3 p.m. EDT
June 9, Noon EDT
Register here

"Our mission is shaping NATCA's future by inspiring unionism and providing opportunities for involvement through education," Johnson said. "We are looking to reload the ranks of NATCA activists at every level. From the newest member to the most seasoned NATCAvist, our goal is to create an environment where members take ownership of our Union's future. Our courses and workshops help provide tools that our members can apply not only at work but also in their personal lives."

The challenges faced in presenting online thus far, Johnson added, are mostly adapting to the virtual world. Without the same level of open dialog as teaching live, instructors have learned to utilize the tools within the Microsoft Teams platform to allow for questions and conversations, such as using the chat box and using polls. "Virtual learning is a great way for us to offer educational initiatives on a flexible schedule that reach more of our members," Johnson said.

PICTURED BELOW (clockwise from top left): Building Lasting Relationships class architects Jamie Sanders (Denver Centennial, APA), Justin Faircloth (Austin ATCT, AUS), Jennie Dickinson (Boston ATCT, BOS), Cynthia Lowther (Philadelphia ATCT, PHL), Kelly Richardson (National Office Deputy Director of Public Affairs), and Kristi Perigo (Kansas City Center, ZKC). Each of them serves on the Reloaded Committee.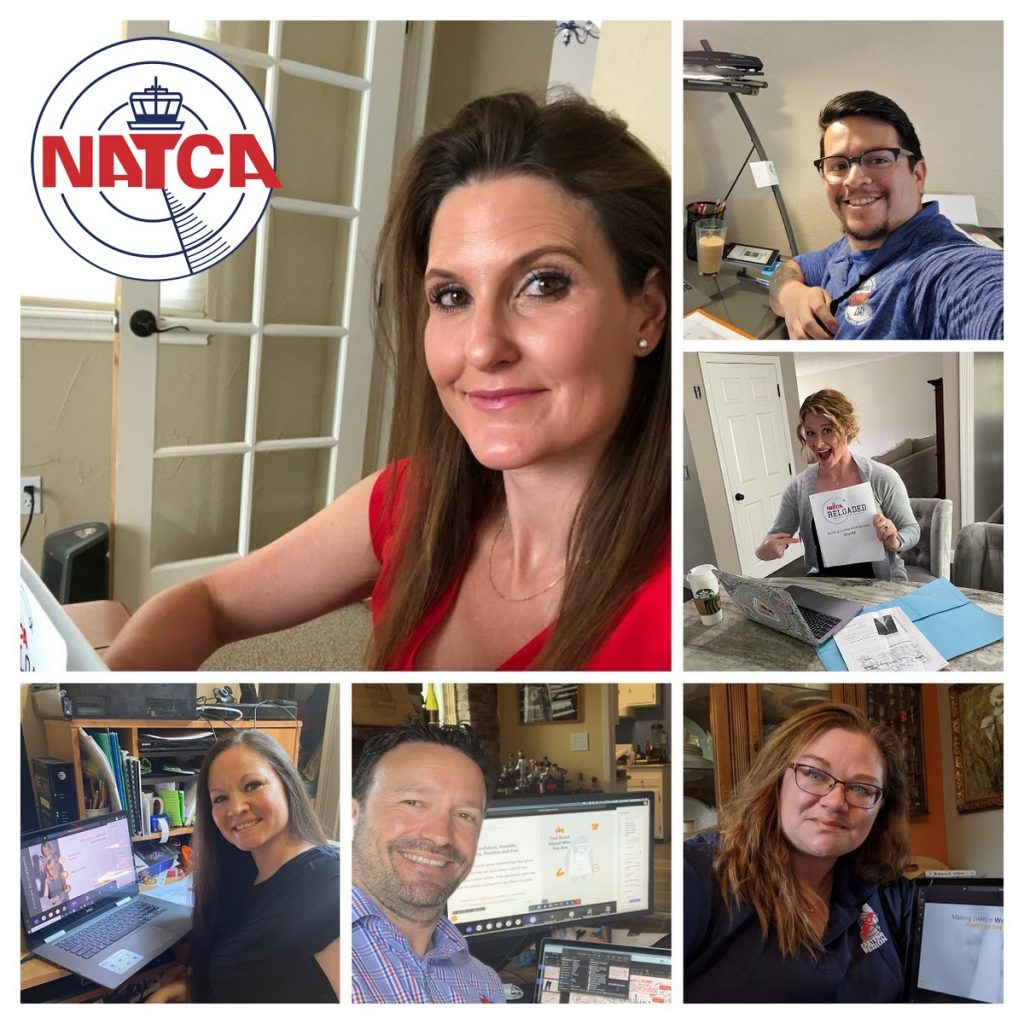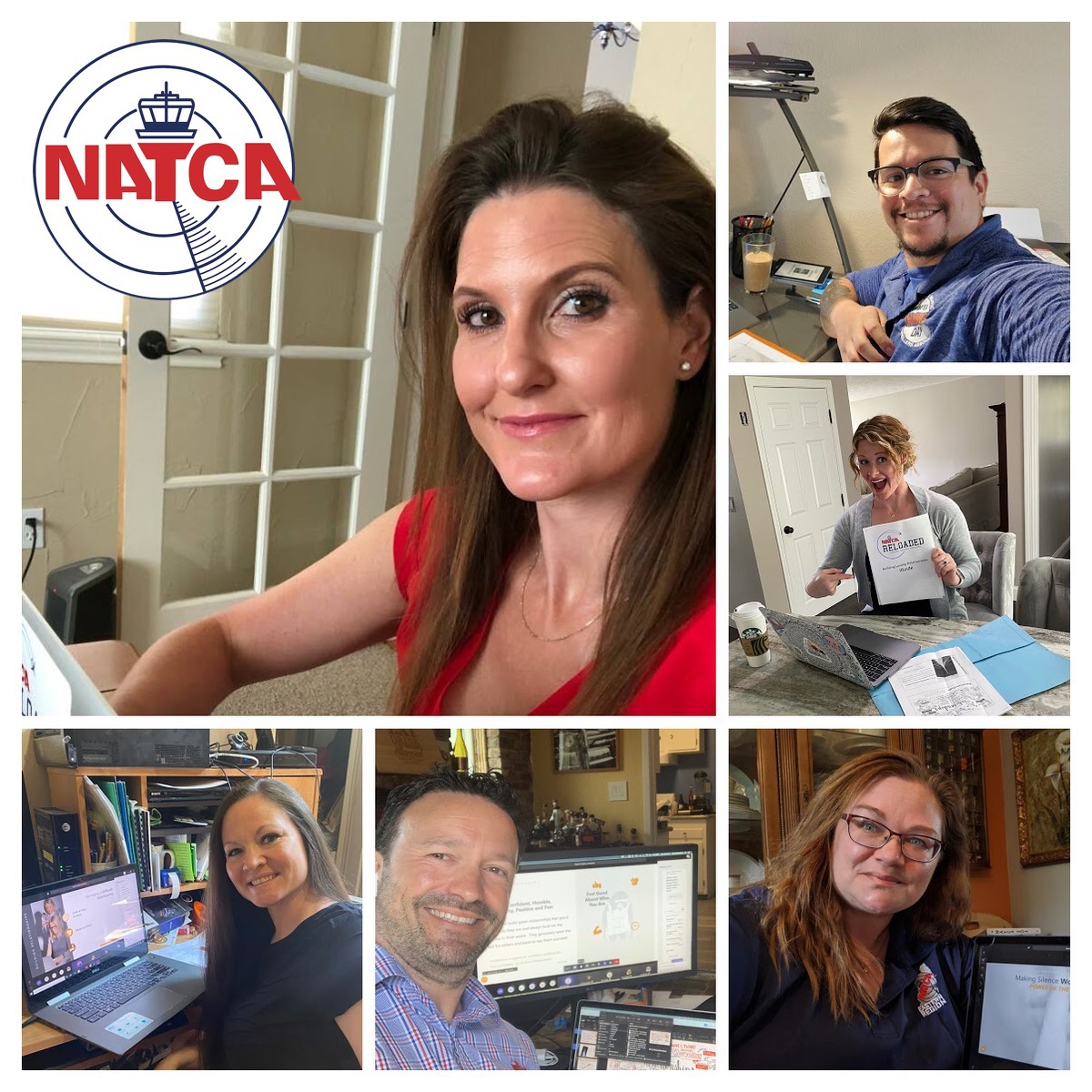 Full Academy Virtual Learning schedule and class descriptions here

We hope that you will take this opportunity to learn more about your Union, your rights, and how you can become more active in the areas that interest you.

Below is the schedule of upcoming classes. Register here today!