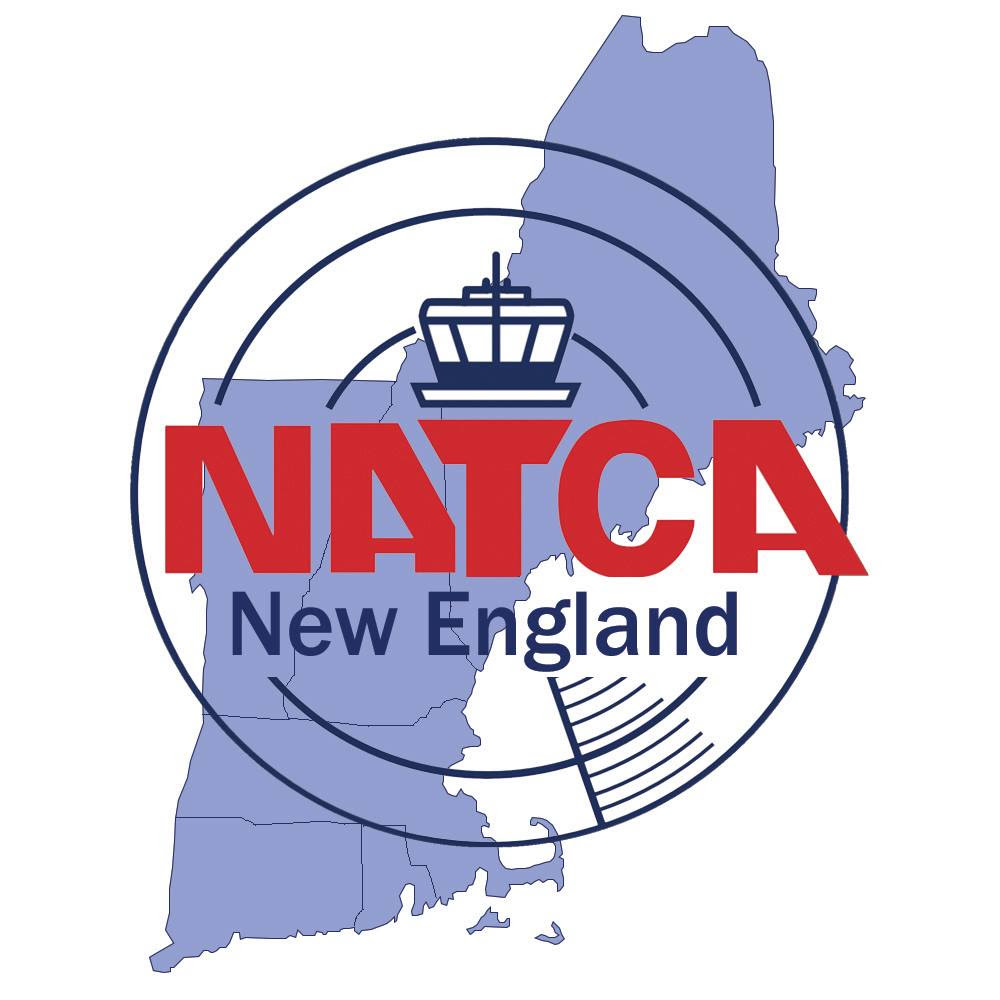 May 2020 New England Regional Update
Brothers and Sisters of New England,
I hope this email finds you healthy. Another month of quarantine behind us and now onto the summer. This month saw many new changes for our membership. Those changes include benefits along with some new opportunities. We have continuously tried to push the envelope on protections for our members and better working conditions throughout this pandemic. We cannot settle for good enough. Good enough is the enemy of excellence.
I sit on the National Training Committee which is tasked with creating, amending and executing all of the NATCA Academy classes. Obviously, all of those classes have been canceled or postponed during the pandemic. With swift action, the leads for each class was able to format each class, or portions thereof, into webinars for all of our membership. Those classes are running either one or two classes per day on a repeating cycle with new ones being added as we are able. This is a wonderful opportunity for you to educate yourselves or expose yourselves to some of the many things your union does for you. Registration is easy and done through the NATCA portal, and they close the day before the class is held.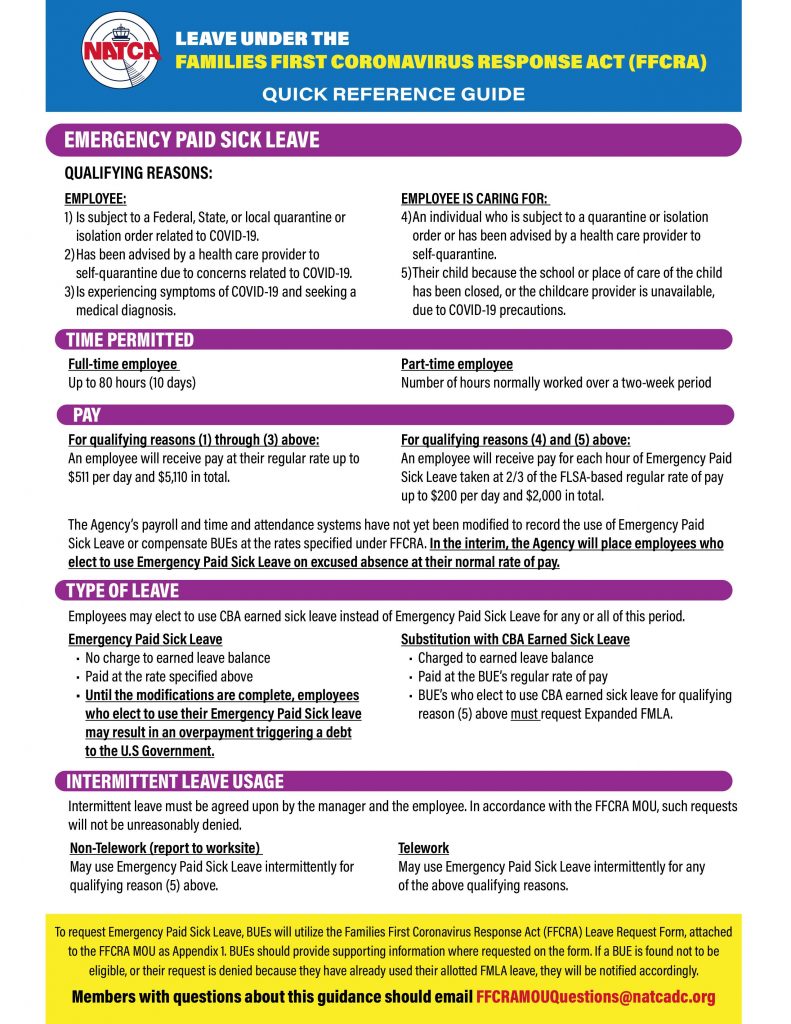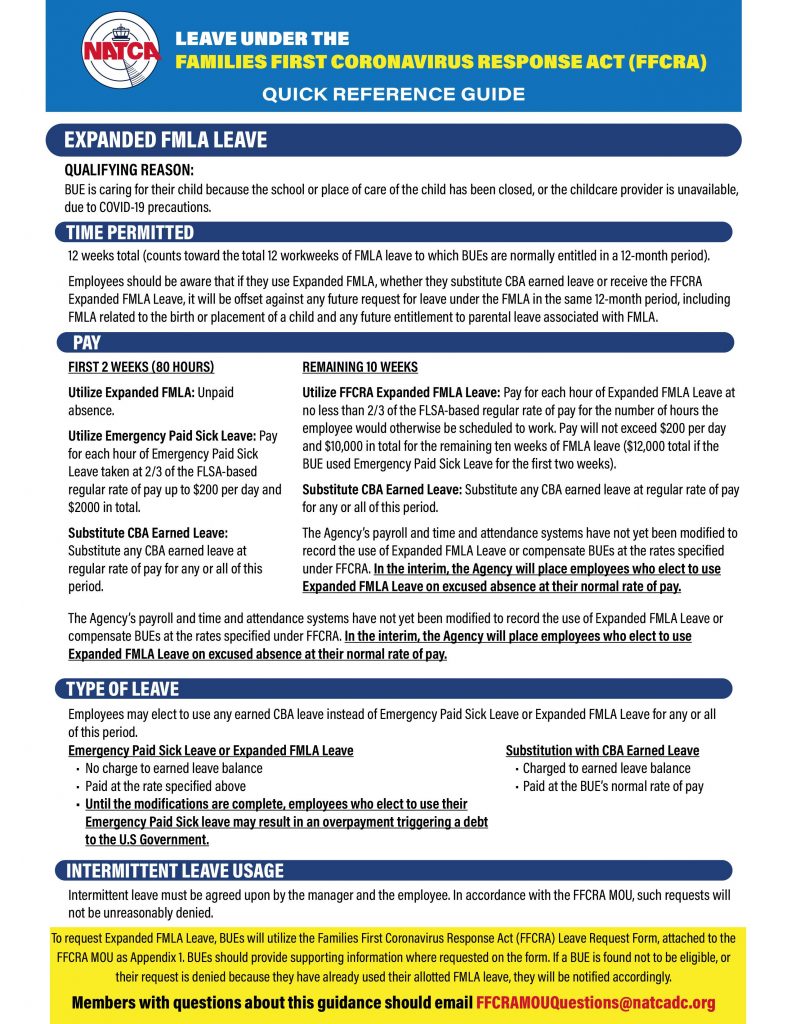 Families First Coronavirus Response Act (FFCRA) passed through congress and became law. The law in its entirety isn't all for us, but there are some good benefits for our members. NATCA and the FAA have signed an MOU on its implementation. There was an easy to read quick reference guide that we sent out earlier this month to help you navigate the essential parts for us. You get 80 hours of pay for COVID related scenarios. The pay you get for it differs on what the actual relationship to COVID is in the request.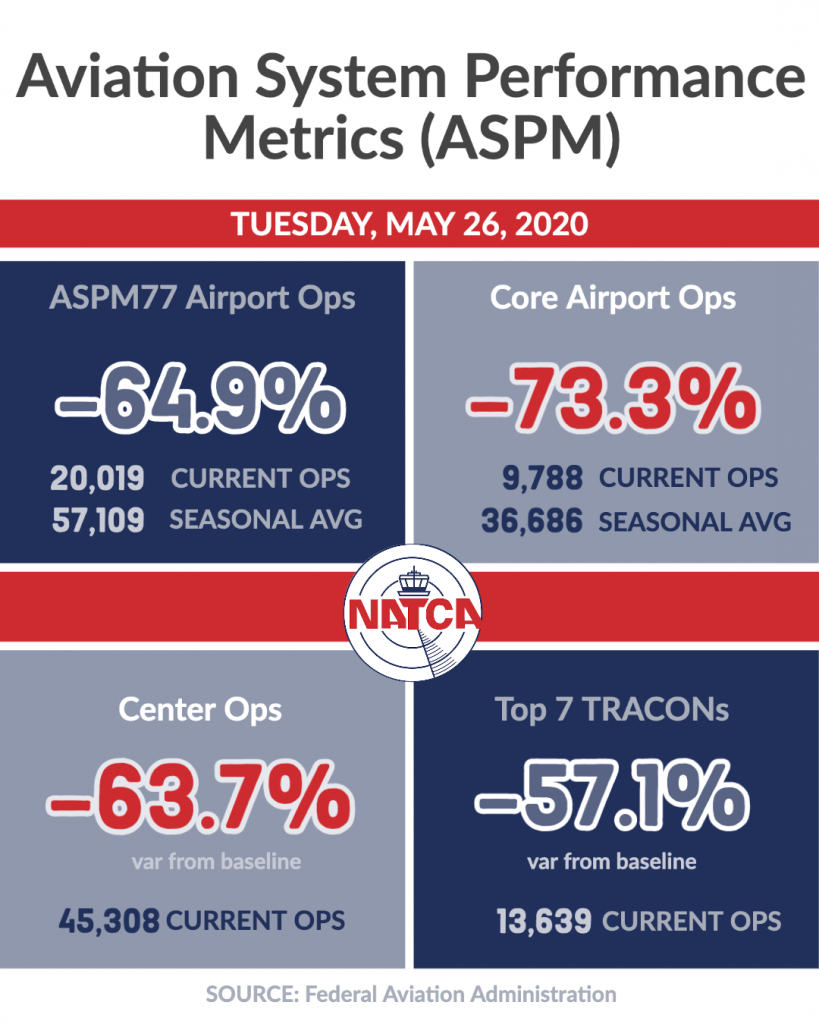 Many of our facilities nationwide have been reducing the number of teams they are working with the flexible scheduling. The main reasons are either prime time leave or traffic increases. These are done through collaboration with the FacRep and ATM, not by a rouge unilateral ATM. These reasons must be data driven, and they will be reasonable and responsible, keeping the operational needs and our member's health needs in the forefront. Every facility will go through it at some point, and it will be done methodically, not hastily.
New England has seen confirmed cases in our OSF and at LWM. We have had presumed cases at BDL, Y90, BGR, and BOS. To date, there have been 148 confirmed cases agency wide. There have been 217 suspected cases agency wide. We have 45 confirmed controller cases and 41 ATC facilities have had a confirmed positive. This is a high number of cases to consider that the operation was barely affected by these cases, sans the very beginning at FRG, which was shut down for 30+ days as a result of a positive. This speaks to the highly effective impact our flexible schedules have done combatting this virus.
Once it is time to go back to normal, there will be many new and different challenges we will face. One will certainly be training. Our staffing has taken a hit because of this pandemic, and we need to get back into our posture of improving the staffing nationwide. Ben Nutter (BED FacRep) was selected to the national OJT workgroup. This workgroup is tasked with figuring out what it looks like when we get back to normal.
NATCA was able to sign an MOU with the FAA for paid parental leave. Beginning with children born or adopted on or after October 1st, you will receive 12 weeks of paid leave to be with your new child. This leave will not come out of your personal leave. This is a historic win for our members and something NATCA has fought to acquire for many years. Everyone remembers that Air Traffic Controllers were left out of the law that was intended to give paid parental leave to all federal workers. While we have been given assurances that we will get pout into that law in due time, this MOU codifies that promise until it can be worked out legislatively.
Thank you again for the commitment you all have to the operation as well as your fellow brothers and sisters to the left and right of you. It is only because of you that any of this works. Stay safe and I hope to see you all soon.
---
NATCA's COVID-19 Timeline and Document Links
3/13 – FAA Decision Tree guidance sent to Managers
3/14 – Federal Travel Guidance
3/15 – OKC Classes
3/17 – 90 Extension for ATC
3/18 – National Training Initiative Suspended
3/19 – Procedures for Evacuation
3/19 – SSS Guidance to Managers
3/19 – Non-essentials Placed on Excused Leave
3/20 – FAA issues updated Contingency Plan Order (JO 1900.47F)
3/23 – Non-essentials Expanded
3/24 – Guidance Relative to Training Review Board (TRB) Interviews Conducted during the COVID-19 Pandemic
3/25- Airport Slot Use Waivers: FAA Orders Limiting Operations at JFK and LGA and Prioritizing flights at EWR
3/26 – Decision Guide for Determining Facility Cleaning and Disinfecting Level
3/26 – COVID 19 Flexible Schedule Agreement
3/27 – Flexible Schedule FAQ
3/29 – ESA Reduce Staffing Joint Guidance Update
3/30 – FAA COVID-19 Drug and Alcohol Testing Guidance
4/1 – ATC Temporary Currency Rules
4/1 – GENOT Currency Requirements
4/1 – Canceled First Quarter NCEPT Panel
4/1 – Extension of Biennial Skill Evaluations (BSEs)
4/6 – ATO Managers Checklist for COVID -19 Cases
4/9 – Extending Air Traffic Controller Medical Clearance
4/13 – Guidance for COVID-19 Flexible Schedule Leave Codes
4/16 – Schedule and Time Keeper-Cross Aisle Guidance
4/17 – NATCA Insider: NTI OJTI, NCEPT
4/25 – Facilities transition to adjusted hours
4/27 – Control Tower Hour Adjustments List
4/30 – NATCA Local Meetings during COVID & NATCA Local Elections during COVID
5/1 – GENOT Currency Adjustment
5/8 – Emergency Paid Sick Leave Under the Families First Coronavirus Response Act
5/8 – Expanded FLMA Leave Under the Families First Coronavirus Response Act
5/11 – ATO Manager Checklist for COVID-19 Cases at Air Traffic Control Operational Facilities
5/13 – OJTI and NTI Suspension extended additional 30 days
5/13 – Paid Parental Leave Signed MOU
5/19 – OS/CIC Oversight
5/27 – AJT Summary of Crews and hours 052227
---
Labor Management Relations
From Scott Robillard, NATCA New England ARVP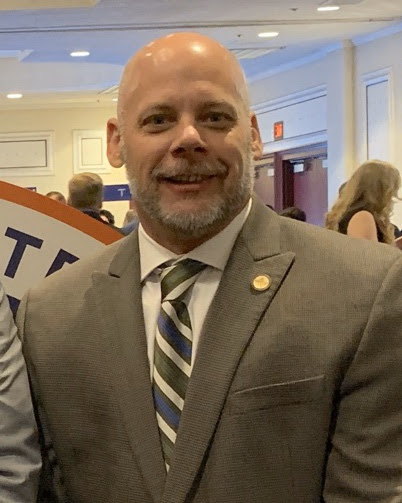 Hello New England. Spring is here and summer is approaching fast. May 2020 has come and gone faster than any of us expected. With that, comes the monthly LMR update from your LR Team.

On April 28, 2020, Kyle Szary (ZBW and LR Coordinator) and Scott Robillard (A90 and ARVP) conducted the New England Pre-PAR with the Agency. This was done via video conference. Let me tell you, dispute resolution is tough face to face. Video conference did not make it easier! Thank you to Kyle for your incredible organizational skills and data management and thank you to Joe Allen (ZBW) and Matt Morgan (BOS) for the hours of prep work you both spent getting Kyle and I ready. For the 2nd quarter Pre-PAR, NATCA New England brought 8 grievances. 1 from EnRoute and 7 from terminal. The topics spanned from discipline to timelines. Some were procedural, some were monetary. Of the eight cases, six have been successfully resolved through sustainment or settlement.

Of the remaining two, the discipline case is scheduled to be heard in front of a neutral evaluator (arbiter) at Pre-Arbitration Review (PAR) on June 10, 2020. The other is still being debated above the General Manager/ARVP level. This grievance may also be presented at PAR. Due to COVID-19, like the Pre-PAR, the 2nd quarter PAR will also be accomplished via video conference.

Awareness, a PAR is conducted at an equal cost to both parties, the arbiter is of mutual choosing and they are acting as a neutral evaluator of each party's position. An arbiter acting as a neutral is not the same as they would be in an arbitration. For a PAR, the parties have agreed that it is not a hearing, the evaluator is not acting in the capacity of judge or arbitrator, the evaluator's opinions are not binding on any Party and any settlement reached will be only by the mutual consent of the Parties.

So, what is the point of a PAR versus going straight to arbitration? A PAR can be for many cases and it costs significantly less; the parties pay a fixed amount per day and the Parties are only limited by how many cases they can present in a day. That is a win-win for the Agency and the Union. An arbitration is for a single case only and they are relatively expensive.

Moreover, a favorable ruling at PAR creates leverage for the prevailing party. If the Union's case is weak and the neutral sides with the Agency, the Union is likely to withdraw. However, if the case is strong and the neutral sides with the Union, and the Agency does not resolve the case post-PAR, the Union can move to arbitration. If the Union prevails at PAR, the Agency owns the full cost of the arbitration. In an arbitration proceeding that is done without a PAR, the Parties split the cost. If the Union prevails at PAR but is unsuccessful at arbitration, the parties split the cost.
---
To protect your rights, you have to know your rights!

If you have been in an investigation interview, either as a subject or a witness, you have been advised of your obligation to be honest and answer with candor. This is true for any employee. The penalty for lying in an investigation is severe, as are those for lack of candor.

Question: If an Operational Supervisor lacks candor or is dishonest in an investigation of another FAA employee, how is the FAA Conduct and Discipline Order applied?

Answer: Head to the Google machine and type in FAA Managers Guide to Discipline or click this link. This is the training guide for FAA managers training.

Scroll down to page 6 and you will find what is written below. Keep this in mind as you go through your career.
As a manager, you serve as a role model to your employees by demonstrating a commitment and sense of responsibility to your job and loyalty to the FAA. You are held to a higher standard of behavior than the employees you supervise. With this higher expectation of conduct goes greater consequence when you do not meet these expected standards. Simply stated with all things being equal, a manager would receive a greater "penalty" for his/her failure to comply with a workplace rule than a subordinate would.
---
Alternate Regional Vice President
From Curt Fischer, NATCA New England ARVP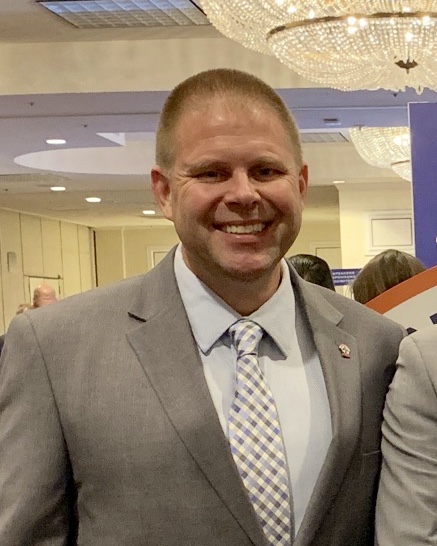 Generally an optimist, I was definitely challenged this month to find a silver lining in our COVID hijacked world. The rescheduling of this month's our NATCA Convention, the inability of our region to physically gather together, facility visits put on hold, and even friends in the same facility moved to a distant side of the schedule has worked to keep our normally close Union apart. But as I listened in on another J-CAT call for the region for a presumed positive, I was reminded again that what we were doing has a purpose and was working. Facilities across our region and across our country are remaining open and safe. Again and again, the design of our schedules has limited impact of this disease to our membership and our facilities.

To be successful, our regional leadership has had to stay in constant communication. NATCA has used this month to transition the majority of our organization over to the Microsoft Teams platform as a tool to better organize and keep connected our many teams such as FacReps, labor relations, hardships, communication, and legislative. Work in our region has continued at a robust pace as we have all had to work to effectively respond to a new reality and the many changes which result.

Our shift to online meetings has allowed us to listen to and remain connected to our membership across the region in greater numbers than ever before. We have also been able to make good use of our members time by offering several NATCA classes online with the benefits of increased attendance and lower costs. Our online "regional hangout" in May was first for New England and a great example of an innovative way to connect.
---
Legislative Activism
From Andre Jean, New England Legislative Chair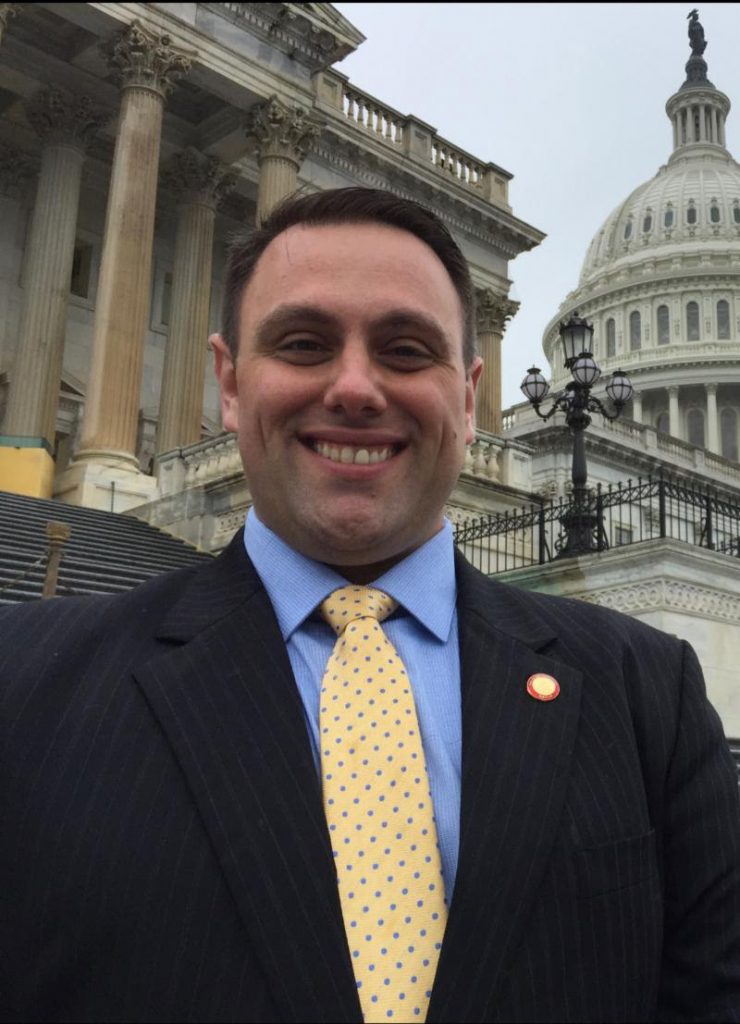 Legislative Update: Events in D.C. continue to be heavily focused on COVID-19 and the federal government's response to the pandemic. The House of Representatives recently passed the Heroes Act which addresses many issues important to NATCA such as the Aviation Trust Fund being made solvent, an additional $75 million added to the FAA Operations budget to deal with COVID-19, establishing FAA employees as front line workers, and more. It is expected that the Senate will not bring this legislation to the floor for a vote but instead put together their own bill. This new bill will most likely include many parts of the House's bill but it is unknown how many. NATCA's Government Affairs staff continues to monitor this legislation and expects more info in the first to second week of June.

Other legislation that NATCA has been closely following, including the H.R. 1108 and a fix to the loophole in the Parental Family Leave Act, also struggle to make any progress during the pandemic. However, it is expected that things will start returning to normal in June and this legislation will start to move forward. More to follow on this next month.
---
In-District Activism:It has been tough for our membership to engage in legislative activism while we all practice social distancing but Congressional offices are finding new ways to connect with the public. On May 28, Jamie Green and Kurtis Fotheringham from PVD joined a virtual Town Hall hosted by Rep. David Cicilline (RI-01). During this virtual meeting they were able to interact with the Congressman on many issues including the latest news from Congress, ask questions, and speak about issues important to NATCA. This has become an effective method to stay in touch with our members of Congress and both Jamie and Kurtis did an incredible job representing our membership.
---
Jamie Green: The event was a great success considering this was a virtual meeting. 11 people were in attendance excluding delegation and members of staff. The call started off with greetings and chit chat from everyone. Congressman Cicilline then spoke a few moments and then introduced his colleague Rep. Donna Shalala who then spoke mostly about COVID 19. Congressman Cicilline then spoke of numerous issues such as: the passing of COVID relief bills, HEROS Act to help essential personnel, unemployment for RI. He also addressed his commitment to trying to create a National Commisison to rebuild the middle class (I have attached an article at the bottom).

A Q&A then took place where each person was given as much time to speak with both members. Kurtis and I were able to thank Congressman Cicilline for all of his support not only for NATCA but for Rhode Islanders as well. We discussed the dynamic scheduling and our ability to social distance and continue air traffic responsibilities to maintain safety not only for aircraft but for our personnel as well. We discussed how traffic is down at PVD by 60% and cleaning standards in the building. Congressman Cicilline was happy to hear from us and I would like to note that Congresswoman Shalala mentioned what a wonderful job NATCA has done to keep her in the loop from "M-I-A" as she put it.
---
Kurtis Fotheringham: On May 28th, 2020 myself and Jamie Green attended a campaign fundraising Zoom conference call for Congressman David Cicilline. The call was advertised as a small intimate setting where we could interact with the Congressman to address any concerns or questions we had for him leading up to the 2020 campaign. A total of only fourteen people were on the call including the Congressman, one of his office staffers who organized the call, as well as Congresswoman Donna Shalala (FL-27) as a show of support. Congresswoman Shalala started the call by addressing our group on the updates of COVID-19 impacts that we all face as a nation. Following her statements Congressman Cicilline then spoke with updates on legislation that he has supported recently in response to COVID citing the four bi-partisan stimulus packages intended to relieve the financial pressure this virus has caused Americans. He continued by sharing his support for the HEROES Act which was recently passed in the House of Representatives. The legislation includes $1 Trillion financial support for front line, public facing, essential employees as we progress through this pandemic.

After these comments he opened up the call to us attendees where myself and Jamie explained to Congressman Cicilline about the adaptive and dynamic schedule that the FAA and NATCA had collaborated on to provide the safest possible environment for all of our essential employees. We also shared that we are close to 65% reduced volume of traffic but safety is still our number one priority as we push through difficult times. We explained the importance of our ability to negotiate with our agency counterparts and how important it was for everyone to be on the same page as we moved forward with our scheduling and planning. He then commended us on all of our efforts and wanted to share his gratitude and thanks to ALL controllers for their hard work and dedication to the safety of the flying public. Congresswoman Shalala also mentioned that she "always keeps in touch with her air traffic counterparts at MIA and FLL". So even though she is thousands of miles away, and we are not her direct constituents, it shows that our relationships with members of congress run deep and we continue to have their support through unprecedented times.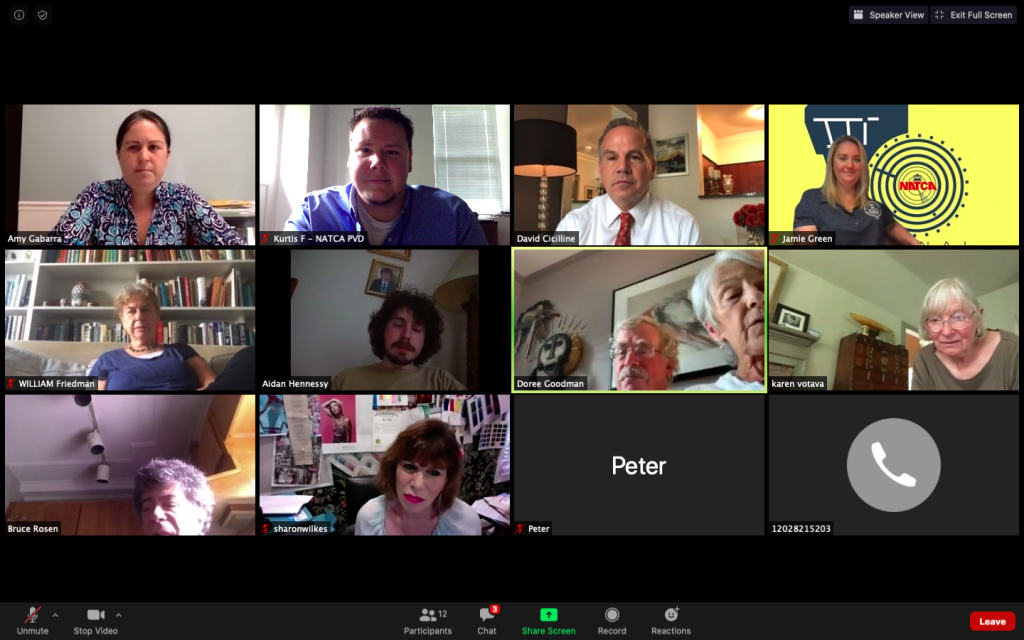 Overall the Zoom call, as small as it was, shows me that our voted members in congress understand the hardships that American citizens face in these unprecedented times and that they are actively working together to rebuild the system. I recommend that everyone should get involved in one way or another with their elected officials to continue building our relationships with Congress so we can continue being aviation subject experts for them and to provide the most current and educated information on how certain things affect controllers and their families.
---
Facility Spotlight – Manchester Tower
From Dave Provencher, MHT Facility Representative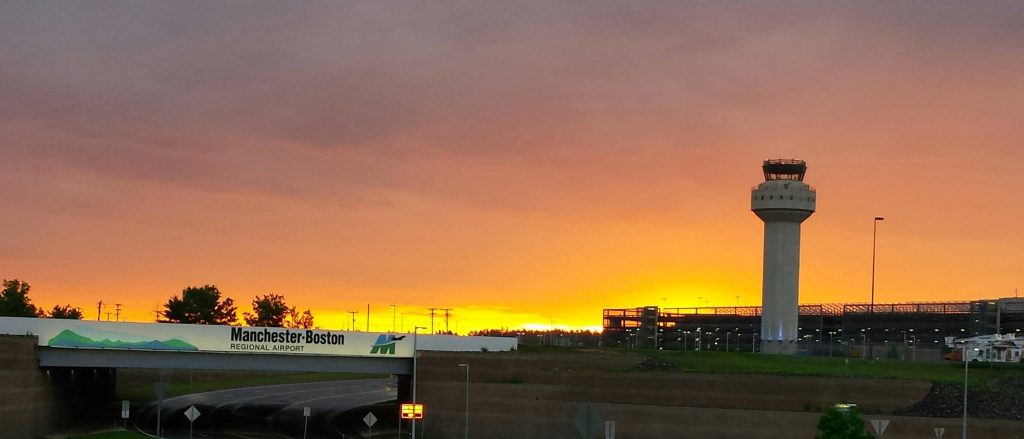 MHT ATCT is a 24-hour, level four facility that serves Manchester Boston Regional Airport. Located on the border of Hillsborough and Rockingham counties, the airport lies in both Manchester and Londonderry. The city of Manchester owns and operates the airport while Londonderry's police are responsible for law enforcement and security operations at the terminal.
MHT ATCT operates in class C airspace. Air Carrier, Air Taxi, and Cargo make up the majority (74%) of our operations. In fact, KMHT is New England's third largest cargo airport (behind only BDL and BOS) and fifth largest airport by passenger volume. General Aviation makes up the remainder of our operations. MHT is also home to Dartmouth-Hitchcock Advanced Response Team (DHART) who provide MedEvac services to southern New Hampshire. Thanks to the first in the nation primary, MHT is frequently visited by Air Force One.
MHT is proud to be 100% NATCA. The facility is staffed with 15 CPCs and one developmental. The local executive board is Dave Provencher (FacRep), Jeff Carpentier (Vice), and Jeff Larson (Sec/Tres).
---
From Jim Basford, NATCA New England Dynamic Scheduling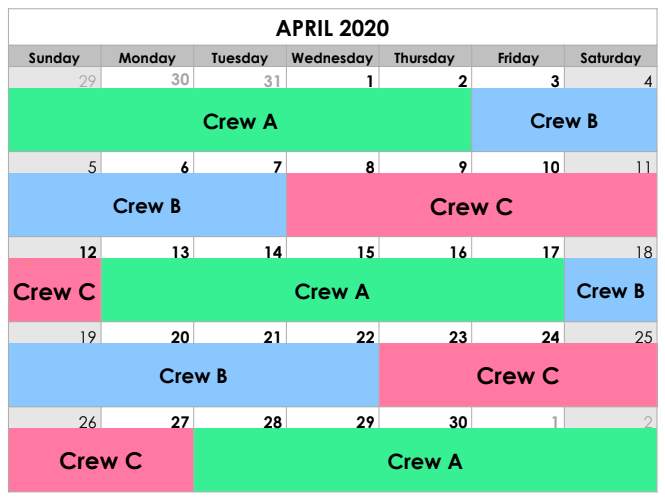 Why are we here? Back in March when facing a national health emergency, FAA employees began reporting infections and positive tests of SARS-COV-2 virus or the associated disease COVID-19. As a result of those infections multiple air traffic facilities needed to go ATC-Zero and multiple non-infected controllers ended up having to self quarantine for differing periods of time based on exposure. The FAA and NATCA both realized that the threat to both employees' health and the redundancy of the NAS needed a new solution. In a matter of about 3 days in March a plan was worked out at the national level to migrate our schedules to a crew based schedule. Something similar is used by healthcare workers to limit exposure between employees to maintain a clean crew to take over in the case of an infection. As you would imagine there is no one size fits all solution. Having been on national telcons, I can say that the New England FacReps took this bull by the horns and did an amazing job. We got everyone transitioned to at least 2 crews, with most New England facilities switching to a three crew system faster than probably any other region in the country. As restrictions on movement are reduced and traffic begins to trickle back in, some facilities are making the transition to two crews and more may follow if traffic continues to rise.
---
From Jim Basford, NATCA New England Drug and Alcohol Rep
As a fellow allergy sufferer we have come again to that time of year. Some people may not realize the extent to which OTC products can affect your medical certification. I wanted to share with you all some guidance from the "Therapeutic Drug Guidelines for Air Traffic Controllers".

This document is available by clicking here.

Some cliff notes on Drugs:

Antihistamines: Antihistamines are very good at relieving symptoms of an allergic reaction, such as: edema (swelling), inflammation (redness), itch, rash, red and watery eyes, a runny nose, sneezing.

Not allowed Antihistamines: Older, sedating type antihistamines (e.g., chlorpheniramine [ChlorTrimeton, Teldrin], diphenhydramine [Benadryl]) and the newer, but still sedating drugs like cetirizine (Zyrtec) and levocetirizine (Xyzal), are not acceptable. If you require these per recommendation of your physician contact the Regional Flight surgeon to discuss downtime.

Allowed Antihistamines: The newer, nonsedating antihistamines (e.g., fexofenadine [Allegra], loratadine [Claritin], desloratadine [Clarinex]) including decongestant combinations, are acceptable for use by working ATCSs after review by RFS confirming the absence of adverse side effects during a brief trial of the drug. The condition must not adversely affect the ability of the ATCS to perform safely.

Nasal Preparations: Decongestant nose drops (e.g., phenylephrine [Neo-Synephrine, Vicks Sinex] oxymetazoline [Afrin], xylometazoline [Otrivin]), are acceptable in the absence of adverse effects. Steroid sprays (e.g., fluticasone [Flonase], triamcinolone [Nasacort], budesonide [Rhinocort]) for allergic rhinitis (hay fever) also are acceptable.

Dextromethorphan is a cough suppressant found in many OTC cold and allergy blends. Be careful with this one as it has a significant down time after your last dose.

As always a great NATCA benefit if you have questions is through AMAS. Here is the link.
---
From Jennifer Dickinson, NATCA New England Reloaded Rep
Hello New England! Reloaded along with several other committees has begun offering virtual courses in place of the in person classes that have been taught in the past. This new platform along with the current schedules has allowed for many people to attend. Reloaded is currently offering How to Have a Difficult Conversation, Building a Stronger Local, Building Healthy Relationships, and of course our NATCA 101 class that is available on the 15th of every month. I encourage you all to go on the NATCA portal to view the dates/times and sign up for any classes that interest you. I have seen a lot of people from our region in the classes over the last month. Your attendance and participation has been awesome! If you have any questions please feel free to reach out to me.
"Develop a passion for learning. If you do you will never cease to grow." -Anthony J. D'Angelo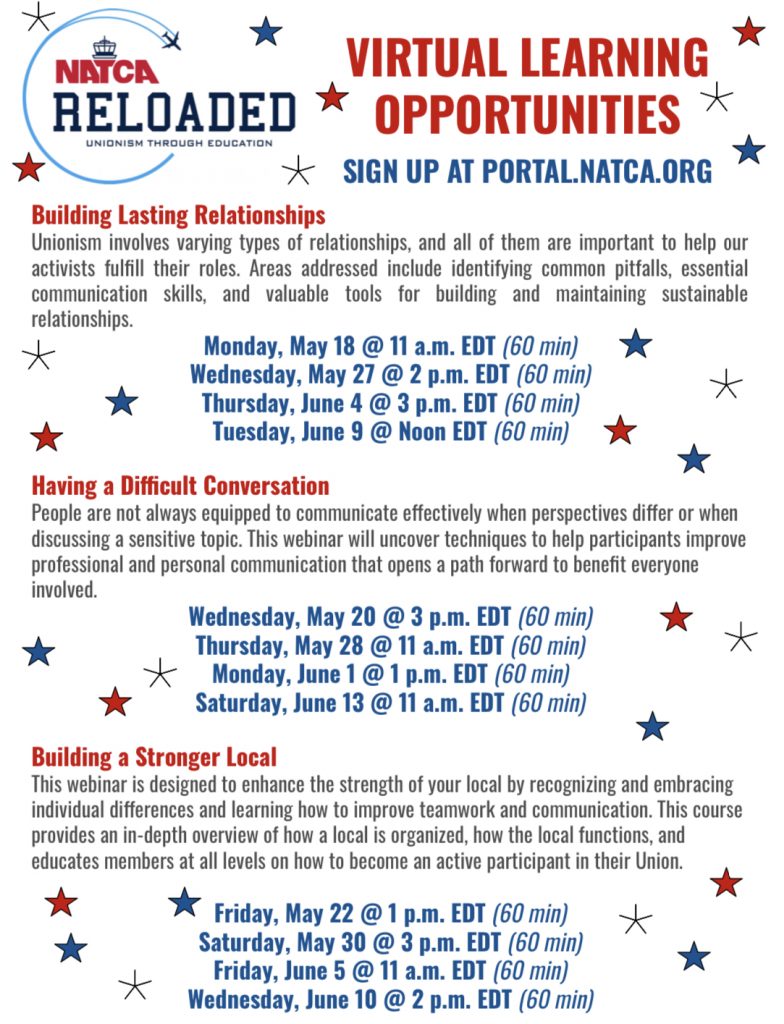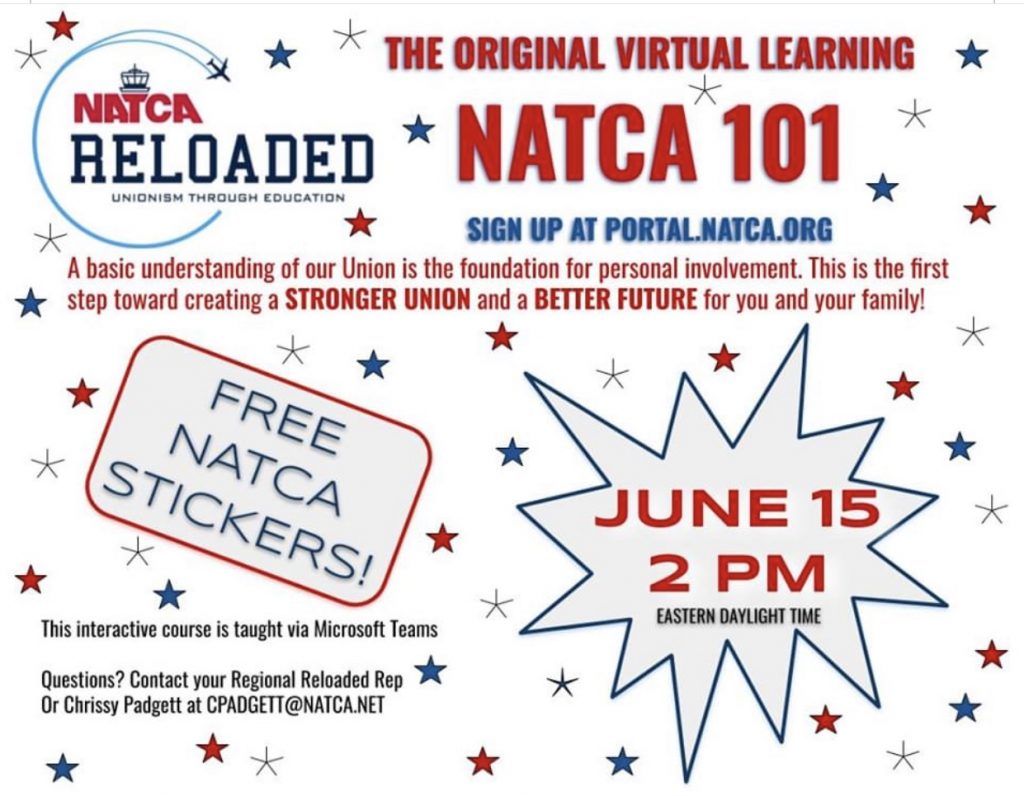 ---
From Jennifer Dickinson, NATCA New England CISM Rep
I wanted to take this opportunity to check in and let you know that I am thinking of you and your families. I am hoping that everyone is doing well and adjusting ok to the new schedules. Please remember that if at any time you feel like you need to talk to someone the CISM team is always here for you. CISM team members are NATCA members with specialized training to help you mitigate stress and navigate difficult times. The CISM team has a lot of information as well so if a conversation with us is not enough then we can point you in the right direction. Recognizing when you need to talk to someone is a positive thing and shows tremendous strength. We are available 24/7. Stay healthy️!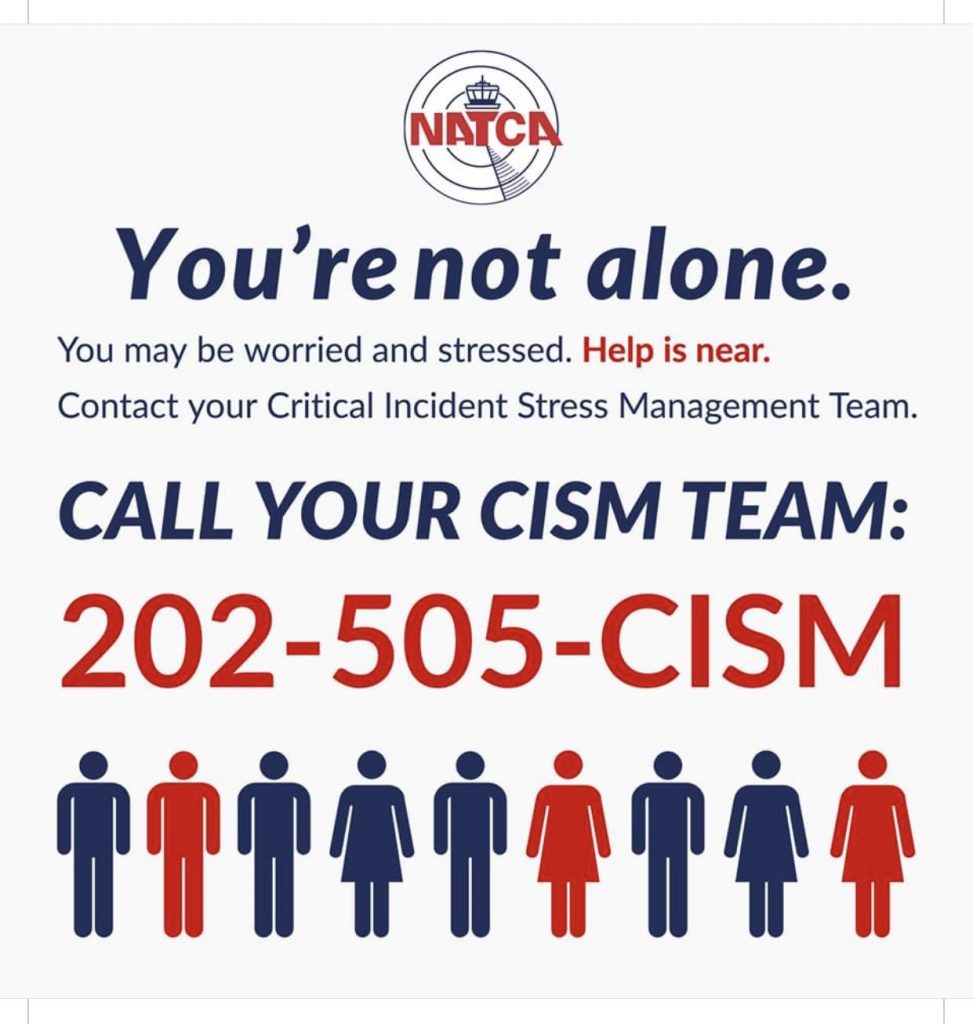 ---