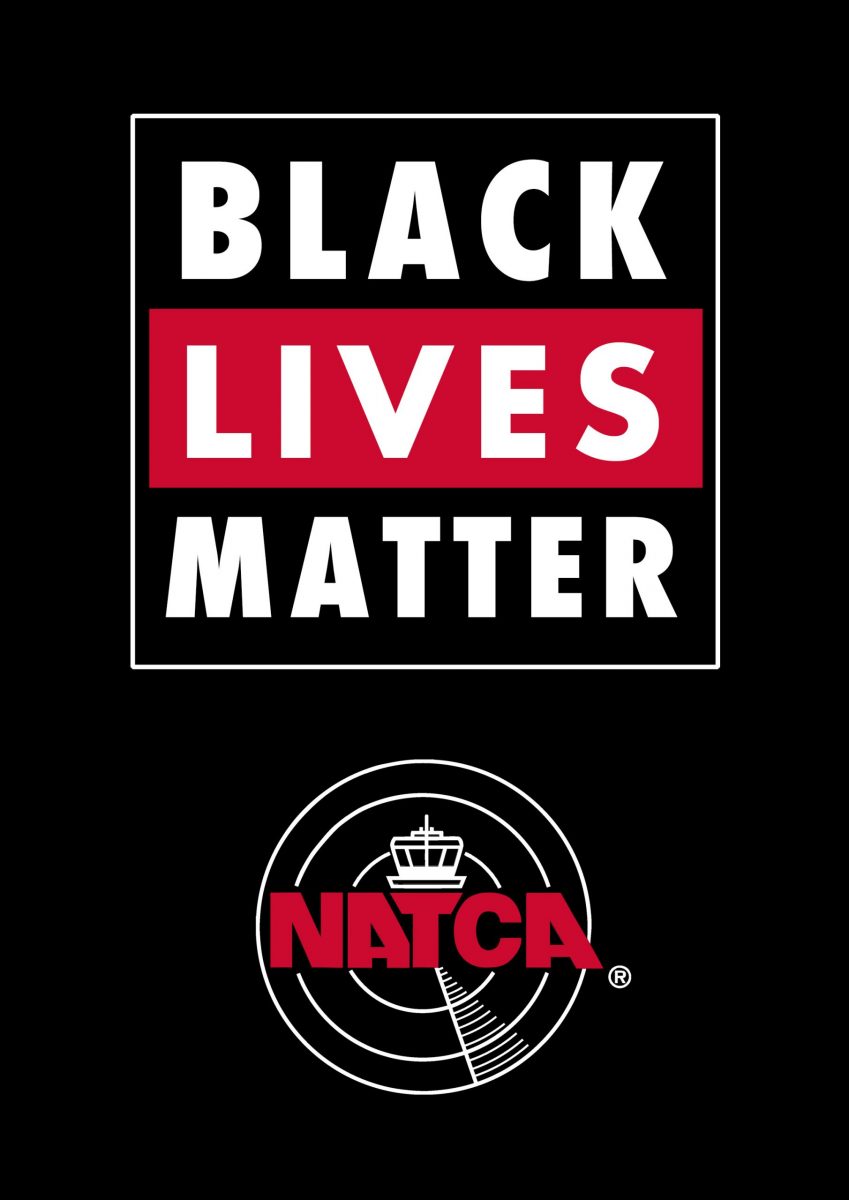 NATCA Statement Regarding Black Lives Matter Protests
WASHINGTON – NATCA President Paul Rinaldi issued the following statement today:
NATCA believes Black Lives Matter.
NATCA members join our Union brothers and sisters and stand with Americans who continue to protest across the United States, as well as with activists around the world. It is inspiring to see millions of Americans coming together through their pain, anger, and sadness about the killing of George Floyd. We grieve with them and stand in solidarity in calling for an end to systemic bigotry, discrimination, and racial injustice.
Union members have stood shoulder to shoulder with men and women in the civil rights movement throughout history. Inequality and racism are labor issues because they also are workplace issues. Unions help overcome them by establishing work rules and pay systems that are objective and treat all employees impartially. Unions also promote fairness within the workplace and enforce worker rights.
During World War II, A. Philip Randolph, President of the Brotherhood of Sleeping Car Porters and Vice-President of the AFL-CIO, was the driving force behind President Franklin D. Roosevelt's banning of discrimination in the defense industry and the subsequent integration of the military. Randolph engaged the labor movement in the 1963 March on Washington for Jobs and Freedom, which was the impetus for the passage of the 1964 Civil Rights Act and the 1965 Voting Rights Act. By banding together and fighting for all aviation safety professionals that we represent, NATCA honors the legacy of the heroes of the labor and civil rights movements who came before us.
In memory of George Floyd and the countless others who have tragically and unjustly lost their lives, we recommit ourselves to eradicating bigotry and discrimination and bringing about the critical reforms our country so desperately needs.
The COVID-19 pandemic and the resulting economic collapse have brought to the surface the reality of the disparity that exists in health care treatment and outcomes and the economic inequities facing black people in America. By joining together with other working men and women, we will continue to advance economic justice, which works hand-in-hand with racial justice. NATCA members must be a part of that important work.
Therefore, as a Union, we declare that Black Lives Matter.
In our Union's Code of Conduct we state, NATCA "is committed to providing an environment free from discrimination and harassment, regardless of an individual's race, ethnicity, religion, color, sex, age, national origin, sexual orientation, disability, gender identity or expression, ancestry, pregnancy, or any other characteristic protected by law. As such, NATCA will not tolerate discriminatory, harassing, or otherwise unacceptable behavior in the workplace or at any of its activities, events or meetings." Those cannot be merely words on paper. We must continue to put them into action. We must continue to promote and maintain a Union that is inclusive of all members and enforces and enhances their rights—not just in the workplace, but throughout society. We are listening and are ready to help effect meaningful change.
CONTACT: Doug Church, Deputy Director of Public Affairs; 301-346-8245,dchurch@natcadc.org.
# # #
The National Air Traffic Controllers Association (NATCA) is a labor union and aviation safety organization in the United States that represents nearly 20,000 highly skilled air traffic controllers, engineers, and other aviation safety-related professionals. NATCA was certified in 1987 by the Federal Labor Relations Authority to be the exclusive bargaining representative for air traffic controllers employed by the Federal Aviation Administration. Today, NATCA is one of the strongest labor unions in the federal sector and represents a range of aviation safety professionals in 15 FAA bargaining units, five Department of Defense air traffic facilities, and 111 federal contract towers. These air traffic controllers and other aviation safety professionals make vital contributions to the U.S. economy and make modern life possible by coordinating the safe, orderly, and expeditious movement of one billion aviation passengers and millions of tons of freight within the National Airspace System each year. NATCA is headquartered in Washington, D.C., and is affiliated with the AFL-CIO.