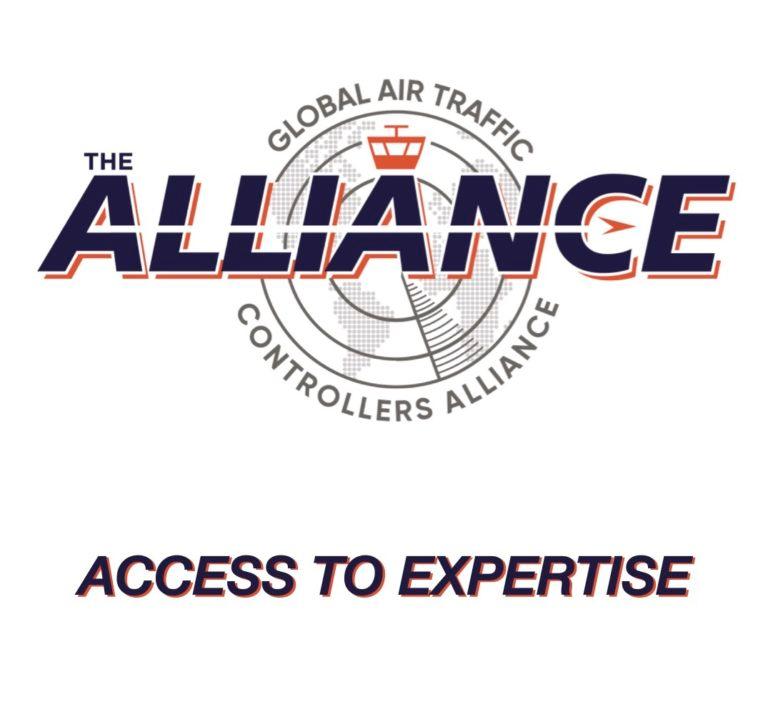 Global ATC Alliance Members Share Current Situations in Six Countries During Pandemic
Since its creation in 2018, we have greatly valued the camaraderie and solidarity of our brothers and sisters of the six-nation Global Air Traffic Controllers Alliance, but never more so than during the past three months of the COVID-19 global emergency. Our strong partnership was on full display Thursday, June 4, during a virtual panel discussion hosted by the Air Traffic Control Association (ATCA). It was supposed to happen in Madrid in March at the World ATM Congress. Thanks to our friends at ATCA, we hosted it online instead (view video here) and it drew a worldwide audience of more than 250 people, including viewers from Brazil, South Africa, Nepal, Portugal, Uruguay, and Cameroon.

Trish moderated the hour-long discussion and Paul, who serves as Alliance Vice President, represented NATCA. The bottom line was perhaps summed up best by Canadian Air Traffic Control Association (CATCA) President and CEO Peter Duffey, who stated, "How good is your crystal ball? Because that's what we're all doing right now."

Indeed, speculation is running rampant among the international aviation community as we watch cautiously as nations begin to open their doors and their skies. But some answers are starting to emerge. Trish started the panel by reporting on the release of the International Civil Aviation Organization's (ICAO's) global guidelines for restoring air connectivity. ICAO's "Takeoff" guidance proposes a phased approach to restarting aviation.

Our Alliance brothers reported on their specific situations but all agreed that passenger confidence to get on an airplane again is the key in moving forward, as well as how well our respective funding systems will hold up under this unprecedented strain.
Here is a synopsis of the panel: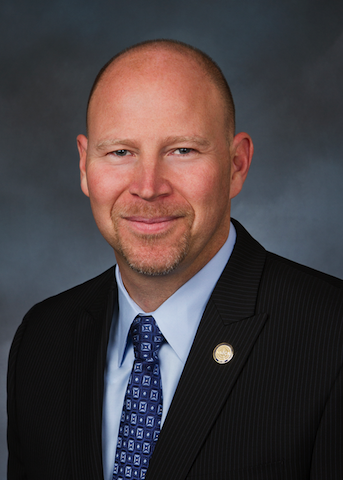 NATCA
"I do see domestic traffic coming back before international," Paul said. "We rely on our domestic airline system a lot more than other countries, but I do believe the virus will dictate how comfortable people will be to fly again. They want to fly."
Paul reported what we told you in recent updates, that the Airport and Airway Trust Fund that funds 95 percent of Federal Aviation Administration (FAA) operations is going to be out of money in a few months and the U.S. government is going to have to fund 100 percent of the FAA. He also lamented the temporary stoppage of training at a time when we were just coming out of the 30-year low of CPCs and putting a focus on training hours and certifications.
"We should also get back into training to hone our skills," he said. "It's not going to be a flip of the switch to go back to busy traffic levels. It's going to be a slow drip for the next coming months." Simulation would be "fantastic," he added. "It would be an ideal time to get up to that speed and cadence."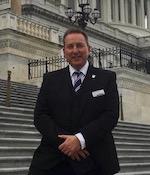 U.K. – Prospect ATCOs' Branch
"Aviation has changed for everybody. It's a complete reset," said Alliance President and Chair of Prospect ATCOs' Branch Paul Winstanley. "It's a great deal of uncertainty for ANSPs (air navigation service providers), airports, and everybody who works in the aviation sector. We have weathered volcanoes, 9/11, and economic downturns. But this has felt completely different."
Winstanley detailed what he called a slight change in the outlook of labor-management relations. It has gone, he said, from a really good working relationship at the start of the process of matching his members to traffic levels to concern that the U.K. funding model is causing the problem of opportunism to creep in.
"Crisis brings out the best in people and it should," he said. "It should be a time of collaboration. Trust is hard earned; it can be broken in seconds, but it takes time to repair. Hopefully, we'll keep talking and get the dialogue where it needs to be."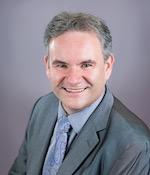 CATCA
"We have not had a facility closed due to COVID," Duffey said. "We took our initial guidance from federal health authorities. It was challenging but it was done lightning fast, a matter of days, where everyone was isolated on different crews. That is what has protected us. The collaboration with the company (NAVCANADA) was fantastic."
Duffey said each province is recovering at different rates. Ontario and Quebec had the largest numbers of cases. But less populated provinces didn't have as much of an outbreak and area a little ahead of the recovery curve. Smaller towers, flying schools, and general aviation are all starting to come back, he said. What is much slower, he added, are the routes between Canada and the U.S. He credited the corporatized nature of NAVCANADA for weathering this current storm.
"No model is perfect, but our company will get through this. Happiest for us is that it will happen without layoffs of employees for us. Time will show that the model we have is going to work," he said. Even still, he added, "we had a rainy day fund. We did not have a rainy decade fund."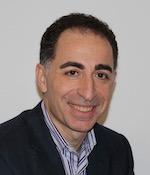 USCA (Spain)
"Most surprising to me was how quickly things developed," said Alfonso Guerrero, USCA Secretary of International Relations. "In 15 days, traffic went from 2019 levels to 85 percent low. The second surprising issue is this has remained so long. We're down 95 percent and it's been like this for a couple of months."
Spain has had the steepest decline of air traffic services in Europe and has seen the effect of the virus on the ATC workforce. Measures were taken quickly once a quick lockdown was declared. USCA and its company discussed measures to protect the health of the workers, which was difficult, Guerrero said, because they did not have previous experience doing that.
Guerrero noted that there is no good financing model for an ANSP when facing this type of situation "unless you have a really good reserve. The best model would be where the ANSP has stable income and the airlines have certainty about what the (user fee) rate will be."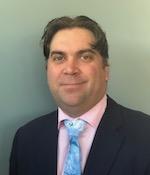 Civil Air Australia
President Tom McRobert said his members in many locations have still had traffic to handle in two areas – charter flights for miners and flight training. "Mining companies did not want to stop production. So that kept a traffic increase," he said. "We did not stop flight training at all. Busy airports have remained quiet but the not-so-busy airports have been really busy with flights and training."
McRobert said they have designed simulator runs where controllers can use them in normal levels of traffic to keep themselves proficient. "We're trying to roll that out. We didn't stop training but put in protocols to make sure we're being socially distant."
As for pilots, he noted, some are flying only once per month. "It's a real grapple to still operate and keep your skills up to scratch."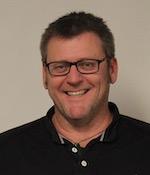 NZALPA (New Zealand)
ATC Director Kelvin Vercoe said he could see what was happening in March and "we went straight into talks with Airways. We worked collaboratively and provided flexibility. We came to an agreement that was almost unanimously ratified."
The government put the island nation into a level 4 lockdown at the start of the pandemic but Vercoe said it is back now to level 2, with level 1 next week, meaning near freedom of movement with contact tracing. "For us, we don't need to be looking at roster resiliency anymore because the virus did not get into the workplace because we worked so well together."
However, he added, that early collaboration success has not lasted. In April, Airways announced it would close seven regional towers, which NZALPA has spoken out against forcefully. "Sometimes it is hard to be collaborative when fighting industrial action."