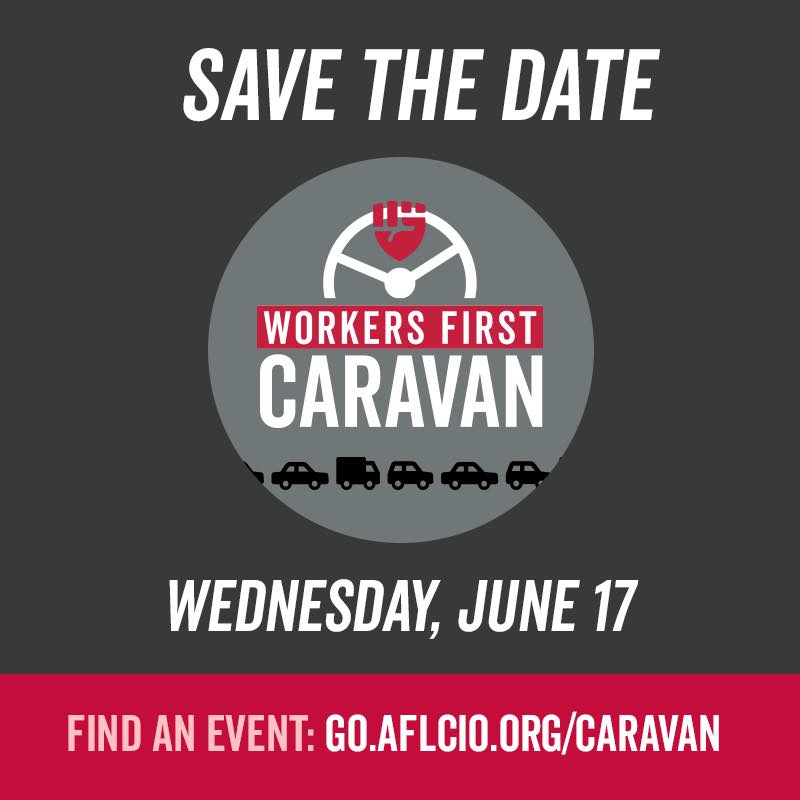 Workers First Caravan Rescheduled for June 17
The AFL-CIO's Workers First Caravan for Racial + Economic Justice has been rescheduled for Wednesday, June 17. NATCA is asking members of our Union to join in solidarity with our AFL-CIO brothers and sisters by participating in this event , an all-out action of national solidarity calling for implementation of  America's Five Economic Essentials   and passage of the HEROES Act.

Union members will be participating in Workers First Caravans across all 50 states, Washington, D.C., and Puerto Rico.  Join your local labor movement and use the AFL-CIO's  updated toolkit  to plan your event.