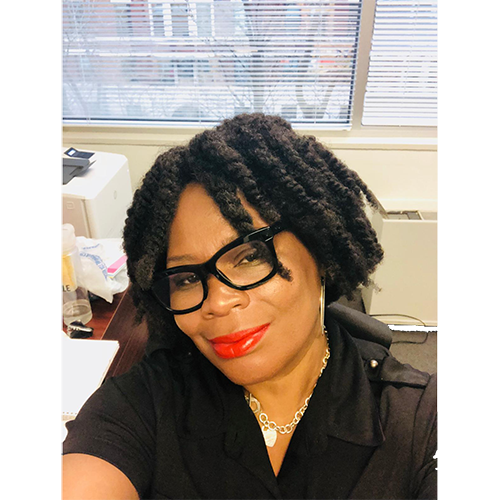 NATCA Congratulates Senior Training Administrator Carolyn Kamara on Her 20-Year Anniversary
We have an amazing National Office staff that our membership can be very proud of. They come to work each day – and currently are working remotely – committed to providing our members with the very best service and representation in organized labor. June marks an important anniversary for one of these staff members, Carolyn Kamara. We thank her for her incredible 20 years of service to our Union! Below is our interview with Carolyn:
---
What is your job title and what are some of the things you do for NATCA in that role?
Senior Training Administrator.
What is your primary responsibility?
I coordinate details for NATCA Academy Training programs which then allow Academy instructors to show up and teach.
Where are you from, or what places have you lived?
I am a Washington, D.C. native. I was born and raised in Northeast D.C. I am a product of D.C. Public Schools.
How did you come to work at NATCA?
I responded to a want ad in The Washington Post for an Executive Assistant. I mailed my resume, came in for an interview and was hired by Adell Humphries.
Do you have family members who are involved in unions?
I have family members who are members of AFSCME (American Federation of State, County, and Municipal Employees).
What's the most rewarding part of being a member of NATCA's staff? What's the most challenging?
The most rewarding part of working for NATCA is helping to create seamless programs. I enjoy working with our dedicated staff and members.
Do you have any hobbies or any other activities you enjoy outside of your work for NATCA?
A few of my hobbies include reading, planting, hiking, and interior decorating.