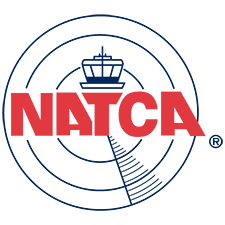 Currency and NEST Joint Guidance
FAAO 3120.4
Chapter 4. Training Requirements for Air Traffic Control Specialists
Paragraph 8. Recertification Hours.

a.     Personnel who have not worked an operational position in the last 120 days, but have done so in the last year, must receive instructor-led training, simulation training, and OJT prior to recertification. OJT hours must not exceed 50 percent of the target hours established for developmentals with no previous experience. 

In light of the above 3120.4 provisions, the Parties have discussed and collaboratively determined the following:

Trainees:  Employees presently on excused absence based on a non-essential determination will be recalled to duty for the purpose of receiving an over-the-shoulder and achieving the necessary time on position to retain existing certifications without a requirement to enter training. Each employee will be assigned to a specific crew for the duration of this process and must occur within 120 days since last working an operational position.

FacReps/ATM's should collaboratively consider the need to retain these employees beyond the currency process if they have sufficient work to return to an operational schedule. If the Parties determine there is sufficient work, the ATM and FacRep should send the information to the GM/ARVP for validation and concurrence. Returning employees to the operational schedule must not result in an increase to the number of crews established in the current COVID-19 Flexible Schedule.

High-Risk:  Employees presently on excused absence based on a validated health issue will be offered the option to return to a specific crew for the same purpose of retaining certification or remain on excused absence. High risk employees shall be prioritized in the scheduling to afford as much social distancing as possible and shall be allowed to return to excused absence once currency requirement is met. High-risk employees that chose to remain on excused absence and lose position certifications, will be required to re-certify on the positions. Inability to re-certify will be addressed in accordance with Article 20 of the 2016 CBA.  

NEST:  The Parties have agreed to conduct a virtual NEST review. Re-assigned employees will not be required to report to their new facility until such time as the new facility begins to conduct OJTI. SF-50's will be processed to transfer the employee while they remain at their current location. Employees remaining at their current location may be required to participate in virtual training for the new facility while awaiting report date.