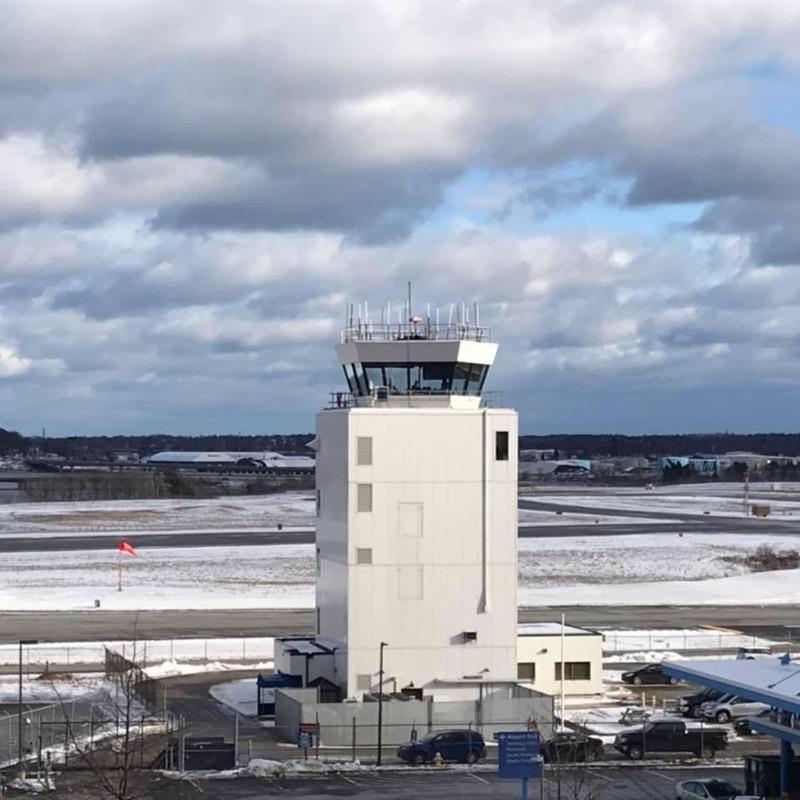 Facility Spotlight – Portland Tower/TRACON
From Steve Brown, PWM Facility Representative
PWM is a level 6 up/down located at the Portland International Jetport in Portland, Maine. The seventy-five-foot tower, built in 1975, handles all aircraft inside its Class C surface area airspace coming and going from the growing airport where it is located.
While working the tower, controllers monitor aircraft on the Harbor Visual Approach to runway 29. This charted visual approach leads jets and turboprops over the Atlantic Ocean, around famous Maine lighthouses, and through the Portland Harbor before touching down on one of two runways at PWM. The TRACON, located in the middle of the building, handles IFR and VFR traffic within an approximate 6000 square nautical mile area, up to 10,000 feet. Controllers working approach routinely work aircraft into and out of over a dozen airports, as well as overflights and sightseeing aircraft along the rocky Maine coast.
The twenty-seven controllers at this 100% NATCA facility get the opportunity to work both in the tower and TRACON on a daily basis. PWM is home to the Maine State Legislative Rep for NATCA in Jeff Breault, and the New England Regional Professional Standards Replacement Rep in Steve Schefcik. The local executive board contains Nick Doyle (Secretary), Derek Weaver (Treasurer), Chris Presley (Vice-President), and Steve Brown (President).