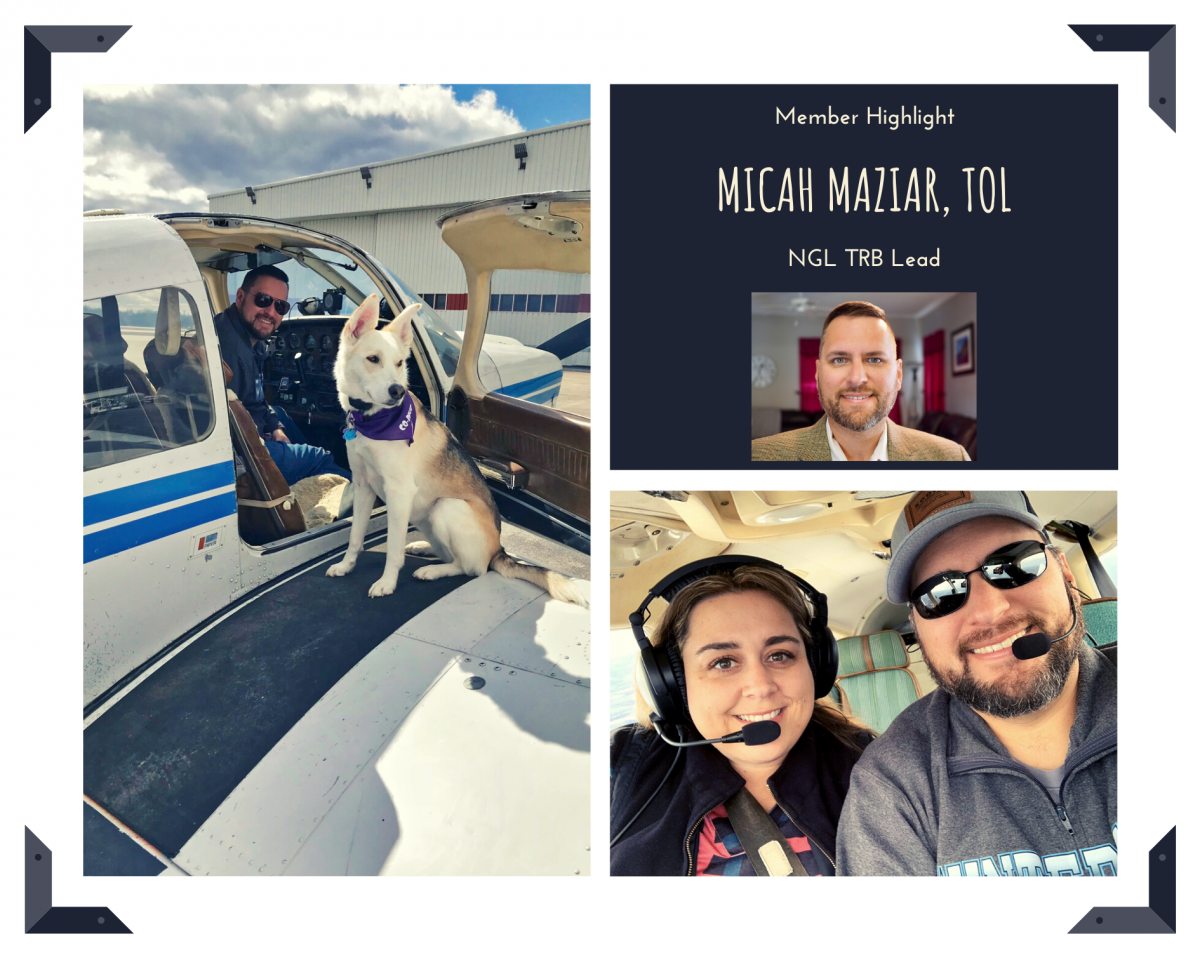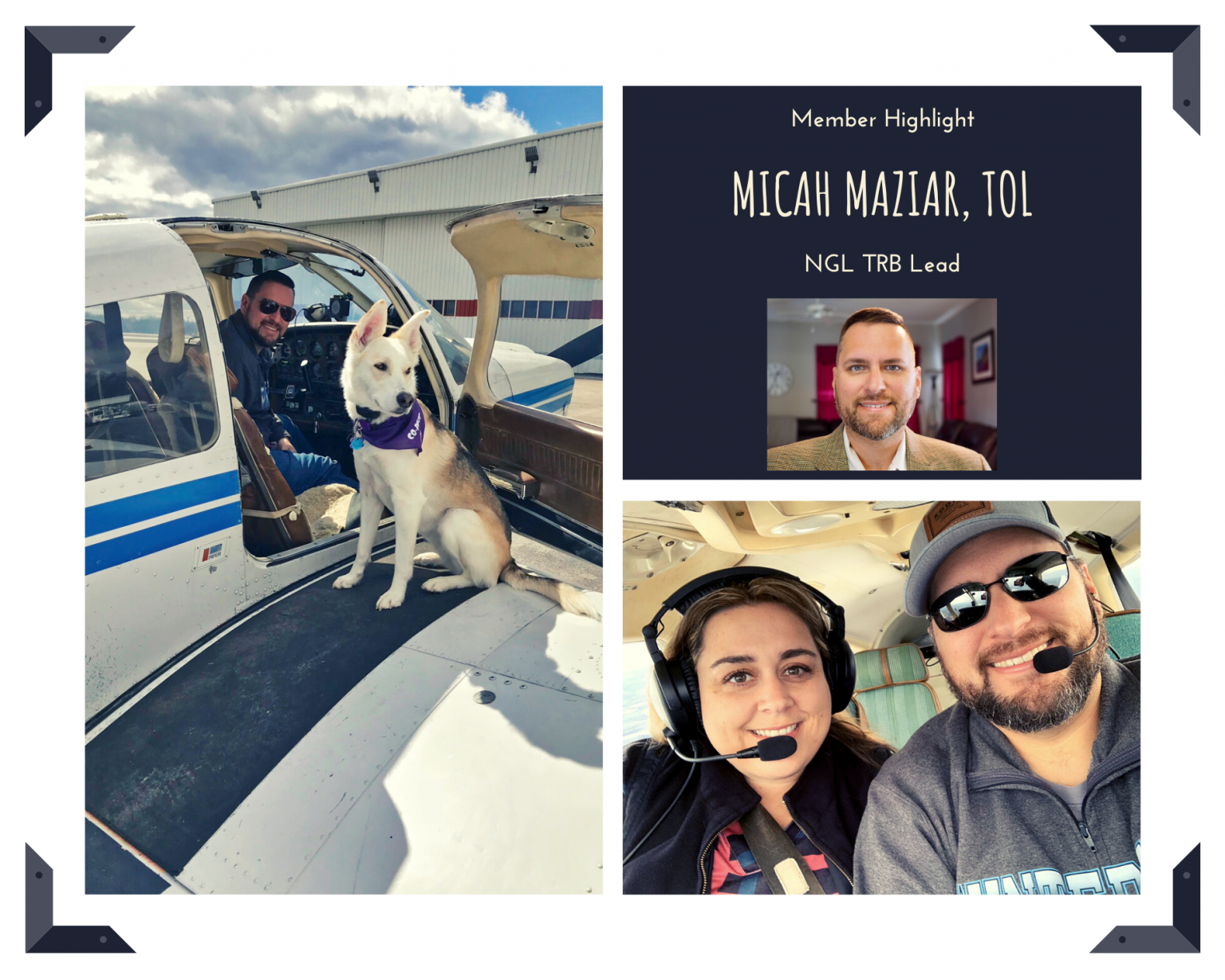 Member Focus: Micah Maziar
Member Highlight: Micah Maziar, TOL
NGL Training Review Board Lead
Tell us about your background:
I grew up in Zanesville, Ohio. My dad was a union plumber, pipefitter, and welder, so I learned about the benefits of union membership early in life. I became interested in aviation when I was pretty young and began flying lessons shortly after my 16th birthday. I attended college at Embry-Riddle and continued gaining pilot certifications and ratings. I was hired by the FAA in 2000. My wife Susan and I live in Toledo, Ohio, and our dog Tala is our pride and joy (yes, we're those people!).
What do you like to do for fun?
After not flying for nearly 20 years, I got the flying bug again after attending EAA AirVenture in 2016. Since then, I have logged about 85 hours of flight time in a Piper Archer as well as a few hours in a PC12 and a TBM.
I am also a USA Hockey certified coach, and I help coach USA Hockey's Learn to Play program for four to six year olds every Wednesday and Saturday from late fall to early summer.
I don't think it falls into the "fun" category, but I am currently working on a Masters of Aeronautics with specializations in safety systems and education technology from ERAU worldwide.
What is your work background?
I have been at Toledo ATCT for my entire career and have no plans to move elsewhere. I enjoy the mix of traffic with Ohio Air National Guard F16s on the field, our local corporate folks, and flight schools at our outlying airports.
I have had the opportunity to work the EAA AirVenture event in 2016, 2018, and 2019.
How/why did you get involved in NATCA? What positions have you held that led you to where you are now?
Growing up in a union household, I knew it was important to get involved in NATCA. I joined as soon as I walked into the facility. Three years later, I was part of our local executive board. I was the FacRep at Toledo for 10 years. During that time, I would work on projects for the region such as training review boards (TRB), facility visits, and preparing green and white book grievances for review. I also worked on projects for the national office including opposite direction operations (ODO) workgroups and safety risk management panels.
What are the roles you are fulfilling and what are the things you're working on for our brothers and sisters?
I currently serve as the National Safety Management Systems Representative, the EAA AirVenture event FacRep, a member of the Web-based Recurrent Training workgroup, the regional TRB lead, and the NATCA lead for the ODO safety initiative task force.
Why is NATCA important to you?
NATCA is important to me because it gives us a voice. A quote from past UMW president John L. Lewis resonates with me. "Without organization, you are a lone individual without influence and without recognition of any kind."
Being involved in your career beyond "just going to work" is extremely important and is very rewarding.