NATCA Academy Virtual Learning: Upcoming Class Schedule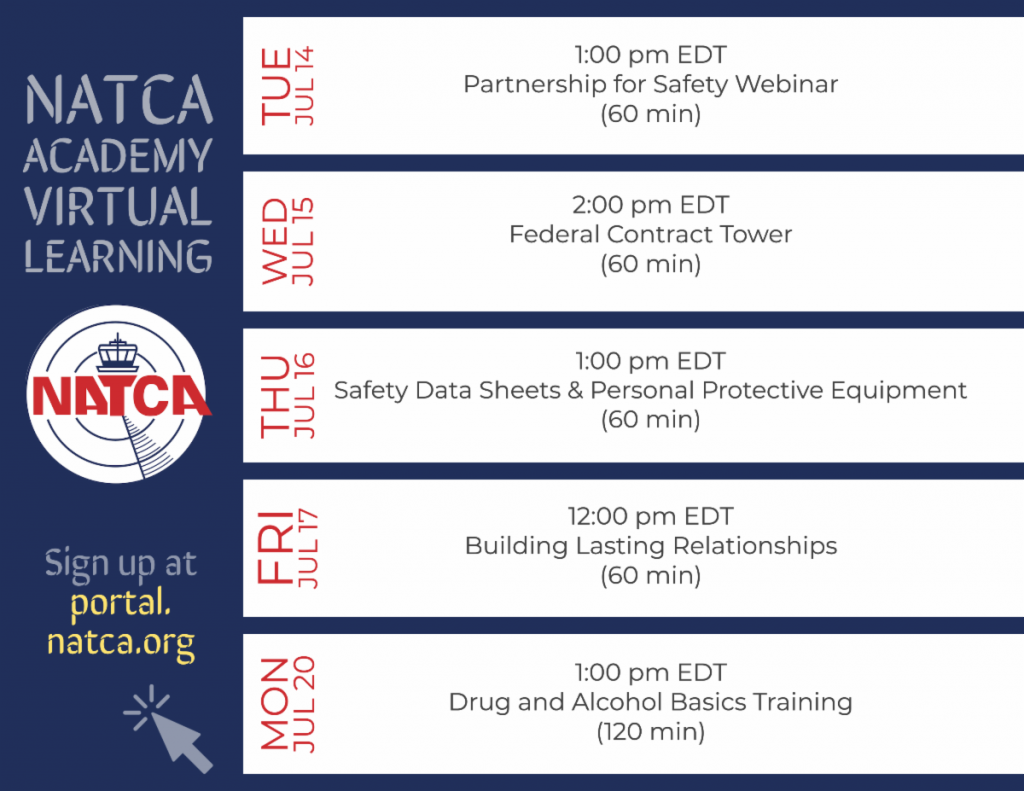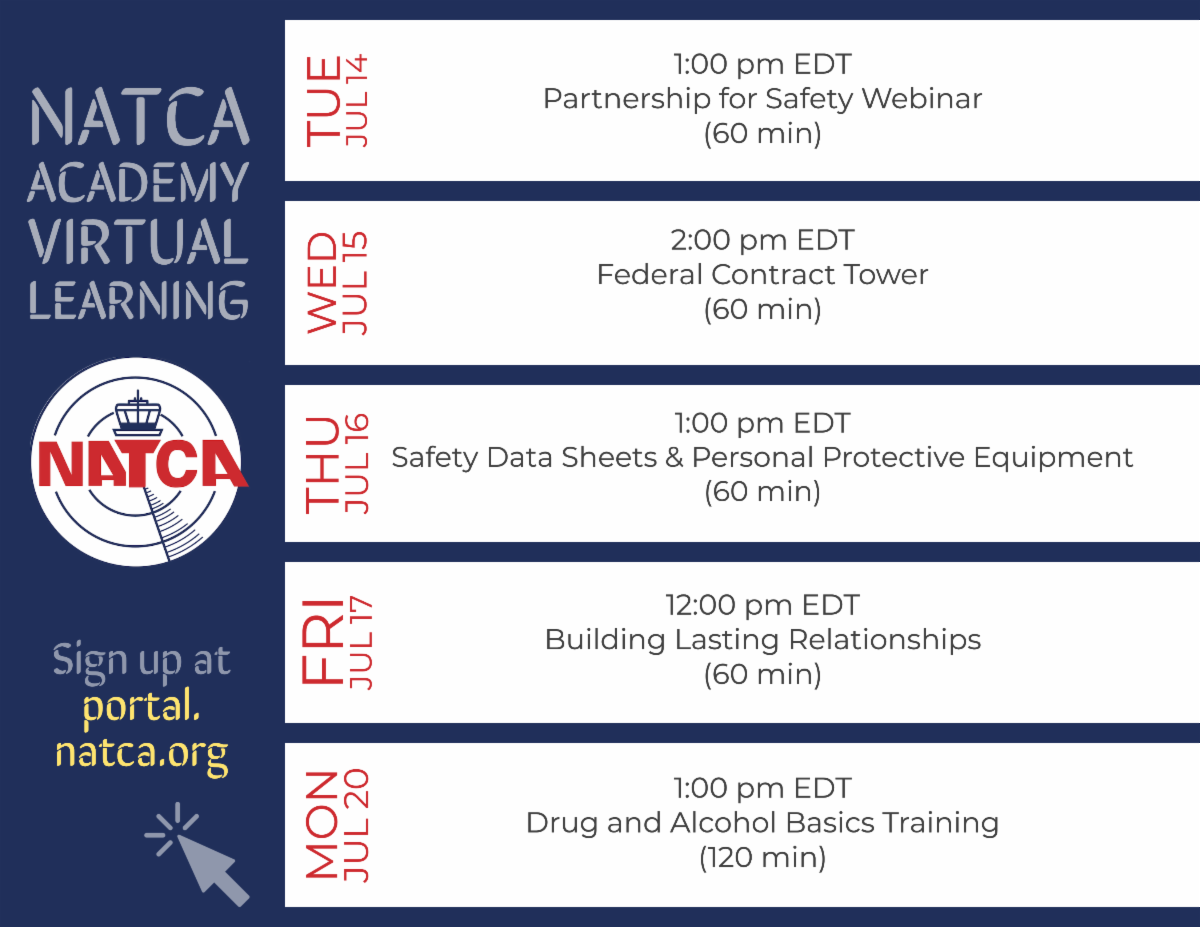 We have been very pleased to see the enthusiastic interest shown in our NATCA Academy Virtual Learning program. We are also grateful for the work each of our dedicated members and staff have put into quickly and effectively transitioning our valuable Union training curriculum from in-person classes to an online version that remains educational and stimulating. We have many more classes scheduled through July.

We hope that you will take this opportunity to learn more about your Union, your rights, and how you can become more active in the areas that interest you.

Full Academy Virtual Learning schedule and class descriptions here
Above is the schedule of upcoming classes in the next few days.

Register here today!