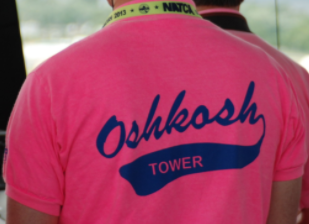 A New Twist on EAA's Annual Spirit of Aviation Week: 'Simventure'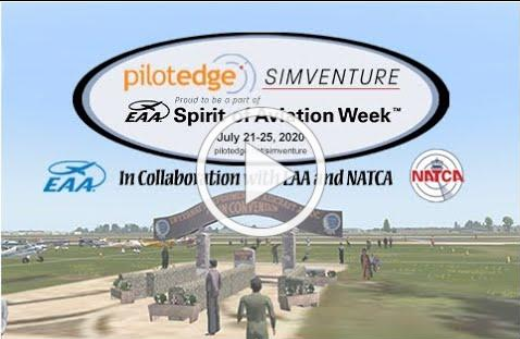 As a result of the COVID-19 pandemic, the Experimental Aircraft Association (EAA) canceled what would have been this week's 2020 AirVenture Oshkosh, the marquee event of the year in aviation. But EAA has worked to come up with a very robust Plan B and is maintaining what it calls the "Spirit of Aviation Week" starting July 21 and running through this Saturday, July 25. NATCA is playing a key role, both as a sponsor and as a participant.

Click here, or on the Simventure image above to view a video of what the event will look like.

EAA, through PilotEdge , which offers professional air traffic control for flight simulators, has set up what it calls "Simventure." It is a virtual fly-in for pilots to give them the experience of flying into Oshkosh, complete with live air traffic control provided by eight NATCA members who have volunteered their time and talents. The event will simulate the Fisk Arrival route. Upon landing, pilots can taxi to the ramp to watch the other arrivals or depart OSH and head back out over Green Lake to fly it again.
The NATCA members participating will be Kyle Franklin (Kalamazoo ATCT, AZO), Jeff Gross (Austin ATCT, AUS), David Kaupp (retired member), Brian Kelly (Dallas Love Field ATCT, DAL), Brian LaFleur (New Orleans ATCT, MSY), Christine Sobczyk (Chicago DuPage ATCT, DPA), Renee Spencer (Fort Wayne ATCT, FWA), and Greg Williams (Cleveland ATCT, CLE).

Keith Smith of PilotEdge says they typically see about 70 concurrent pilots for their monthly fly-ins but has no idea what to expect this week.

"A virtual version of AirVenture has been a long-time coming, but with the unique circumstances of 2020, we knew it was more important than ever to make it happen," Smith said. "While it certainly wasn't surprising, the cancellation of the real world event was a blow to the pilot and controlling community alike. As excited as we were to host this under our own steam, the backing of EAA and NATCA takes it to a whole new level. This is such a great opportunity to enjoy the unique experience of AirVenture from your own home! We're thankful for NATCA's support and involvement and can't wait to see how this unfolds. If all goes well, we would be happy to run this again and consider expanding the scope to include the Warbird/Turbine arrivals and IFR operations, too."

With more than 170 scheduled events, the five-day online aviation fest includes streamed and on-demand content, encompassing nearly every facet of aviation, with a focus on educational, informational, and entertaining moments. EAA's special interest groups will also be heavily involved, bringing highlights that include homebuilts, warbirds, vintage, aerobatics, ultralights, and much more.

Observers will be able to follow along on the PilotEdge online map , and Smith believes they'll likely have a live stream of a tower view, and/or FISK for the event as well.