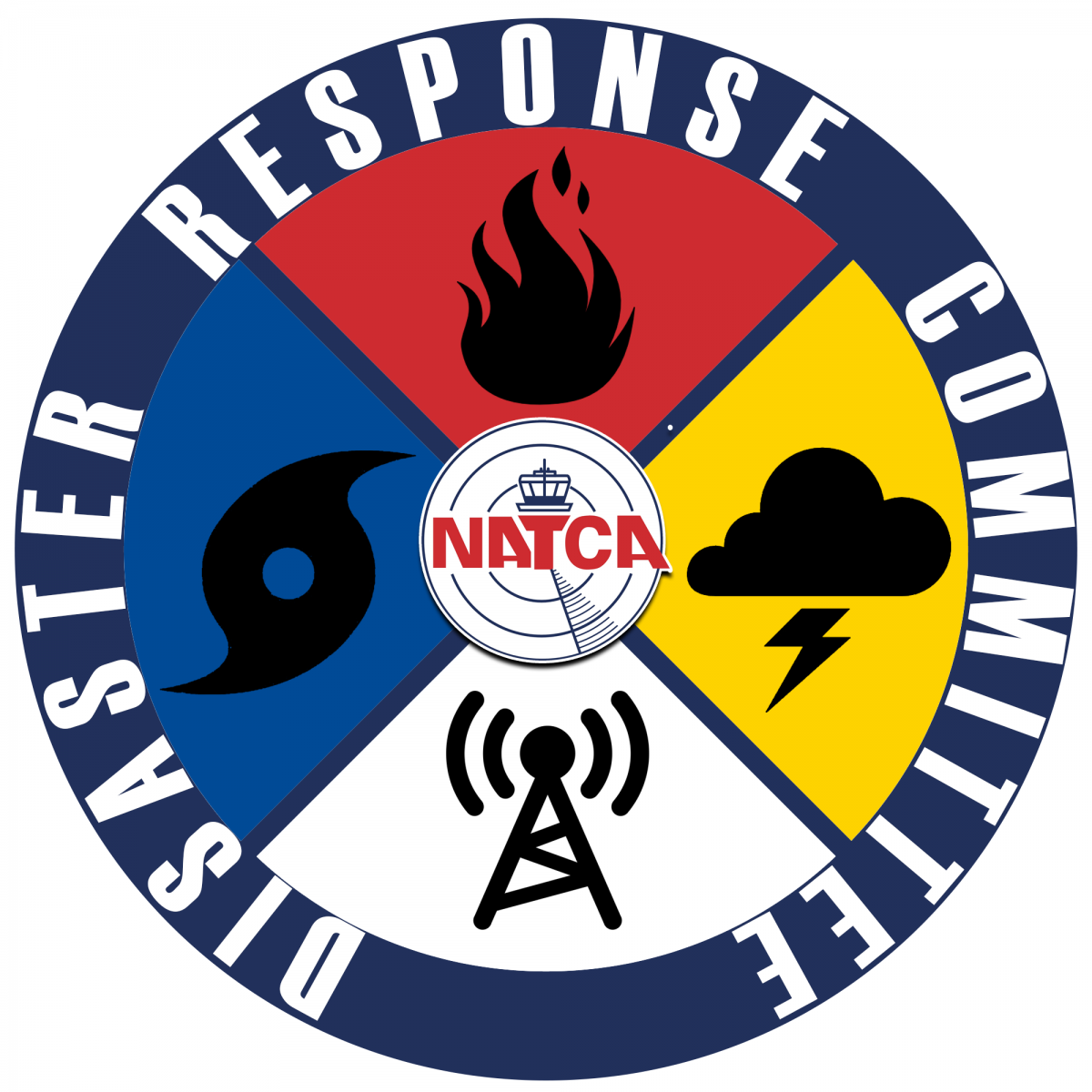 Disaster Relief Efforts
Responding to Hurricane Laura
NATCA's Disaster Response Committee (DRC) is closely monitoring the situation in Louisiana, East Texas, and surrounding areas in the wake of the landfall of Hurricane Laura and is ready to respond to our members affected by the storm.
The DRC has supplies staged and ready to be delivered where needed. Numerous volunteers stand ready to help out at a moment's notice. We are coordinating with local disaster groups who are planning to fly supplies in, if necessary, to do the same for our supplies.
How You Can Help
Please consider donating to the NATCA Disaster Relief Fund. All of the money collected is used to purchase supplies, equipment, and basic life essentials for NATCA members impacted by disasters. The following methods can be used to provide financial donations:
• PayPal your donation to natcarelief@natcadc.org
• Sign up for automatic payroll deduction: Click here
• Mail personal checks, payable to "Disaster Relief Fund":
NATCA
Attn: Accounting Department
1325 Massachusetts Ave. NW
Washington, D.C., 20005
• Donate through GoFundMe here: (https://www.gofundme.com/f5r6u-natca-disaster-relief-fund)
When disaster hits, whether it is a hurricane, tornado, flood, wildfire, or man-made incident, the Disaster Response Committee stands ready to assist fellow NATCA members. Your donation is greatly appreciated.
In solidarity,
Tom Flanary
Chairman
NATCA Disaster Response Committee
drc@natca.net