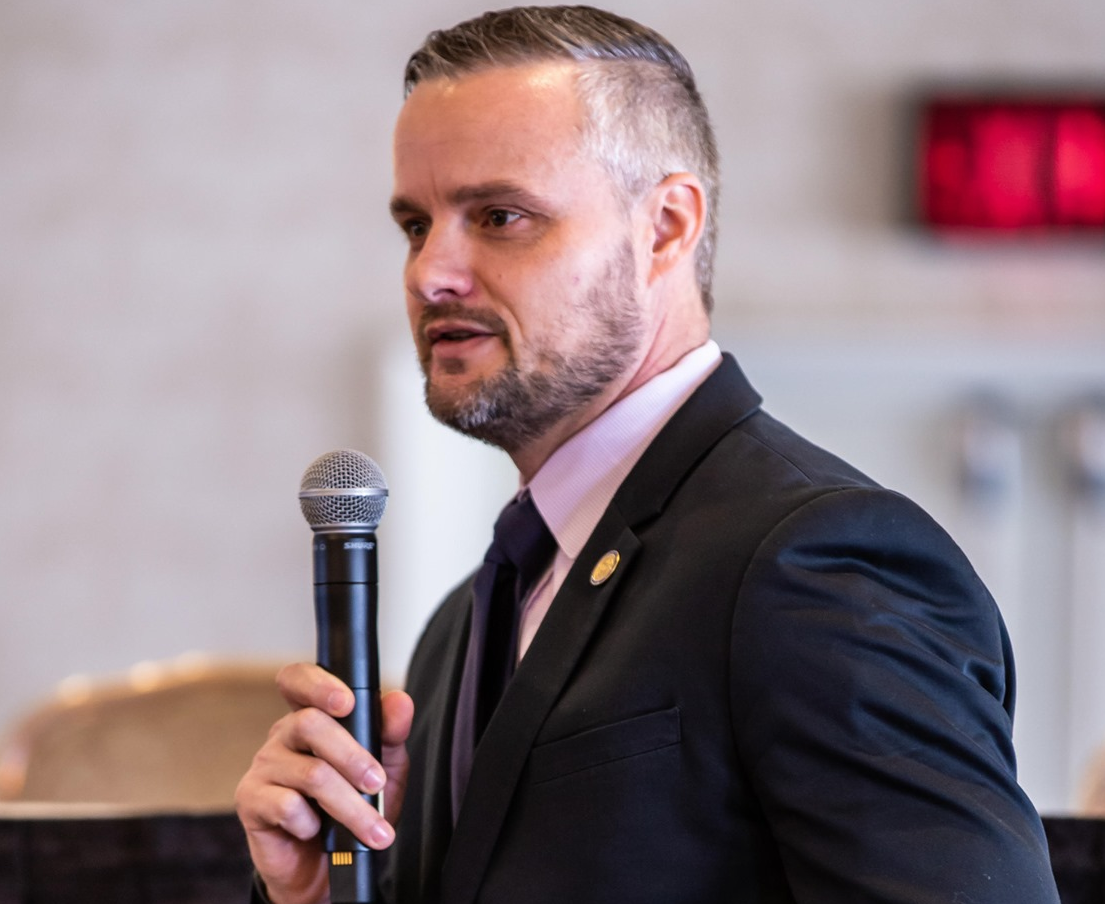 NATCA Celebrates National Techies Day
It recently was National Techies Day. NATCA members operating the National Airspace System (NAS) are enabled and supported by the efforts of quite a few people who get REALLY excited about technology. We depend on techies and the technology they develop to run the safest and most efficient NAS in the world. NATCA National NextGen Representative Adam Rhodes is one of these techies. Get to know the role he plays and some of the exciting projects he's working on and challenges he's facing:
What are some of the most impactful initiatives you work on as part of being the National NextGen Representative for NATCA?
While there are a lot of initiatives under NextGen that impact the workforce, there are many ideas explored through research and development that will never become a reality in the NAS. I have been involved with remote towers for a number of years, and they are becoming a reality. While we already have one Remote Tower System the FAA is overseeing ( Leesburg, Va., JYO), we are working with the FAA to define requirements for all Remote Tower Systems that will operate in the NAS. Developing these initial requirements will ensure that any Remote Tower System will meet the levels of safety that currently exist in the FAA today.
How did you become active in NATCA, leading to your current role as the National NextGen Representative for NATCA?
I've always had a passion for positively effecting change and that takes getting involved. I first became active with NATCA as an Air Safety Investigator in 2011. I've also served our membership as a NATCA Recurrent Training Cadre Team Member, and Vice President and FacRep of Houston TRACON (I90). When I had the opportunity to represent NATCA in modernizing the NAS, I jumped at it.
What project are you most proud of? Or most excited about?
Currently, the Precipitation on the Glass effort. The goal of Precipitation on the Glass is to provide controllers with the most accurate weather information possible and display that on Standard Terminal Automation Replacement System (STARS). Over the years, controllers have dealt with many shortfalls with radar providing weather information on STARS (false precipitation, not depicting precipitation at all, inadequate coverage, etc.). 
NATCA has an amazing team of Representatives working with the FAA to identify alternative sources of weather information that will address these shortfalls. This has been a very collaborative effort and is moving along quickly. The final requirements for this effort should be completed by the end of 2020. We are also starting some work with the FAA that will be more long term and will focus on exploring what weather information beyond precipitation would be beneficial for controllers and pilots. Ultimately, this will be the next generation of weather on STARS and En Route Automation Modernization (ERAM). Due to the fact that EnRoute and Terminal controllers have different sources of weather information (Next Generation Weather Radar, NEXRAD, and Airport Surveillance Radar, ASR) there are discrepancies in what we see from one controller to the next. We would like to work on addressing this shortfall as well.
What is (or has been) the biggest challenge to implementing new or updated technology as part of keeping the NAS running?
As you know, the NAS doesn't stop running. Implementing new and updated technology must be done in a way that least impacts the operation. Also, one piece of technology may affect many other programs or tools that we use today, and we need to understand how that all works before a technology is implemented. That's why we spend months and even years to identify a concept of operations, shortfalls, requirements, and then test, test, test, and continue to improve upon the concept. I wouldn't call this a challenge really. It's a necessary step in the process to ensure that any piece of new technology we place into the NAS is safe and assists controllers in doing their jobs.
What have been some specific challenges, related to your role and technologies in the NAS, resulting from the pandemic this year?
It is imperative throughout that process that we bring in active air traffic controllers to test and evaluate these concepts. The input from the controller workforce is instrumental in maturing the concept to a point where it is ready for initial site deployment. Due to the COVID-19 pandemic, we have not had the ability to get that controller input. When a certain project this year gets to a point where controller testing and evaluation is needed, the project comes to a halt.