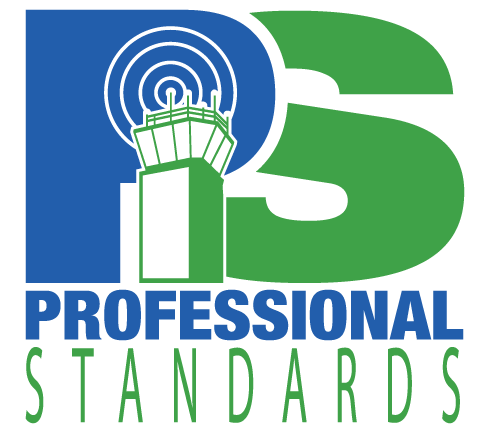 Congratulations to Our 2020 National Professionalism Award Winners
Professional Standards is a program that provides an opportunity for bargaining unit employees to address the performance and/or conduct of one another, in a peer-to-peer setting, before such issues rise to a level requiring corrective action by the Agency. The program uses tools such as peer-to-peer mediation, conflict resolution and mentoring to accomplish this. The program also provides an opportunity to recognize exceptional performance and/or professionalism.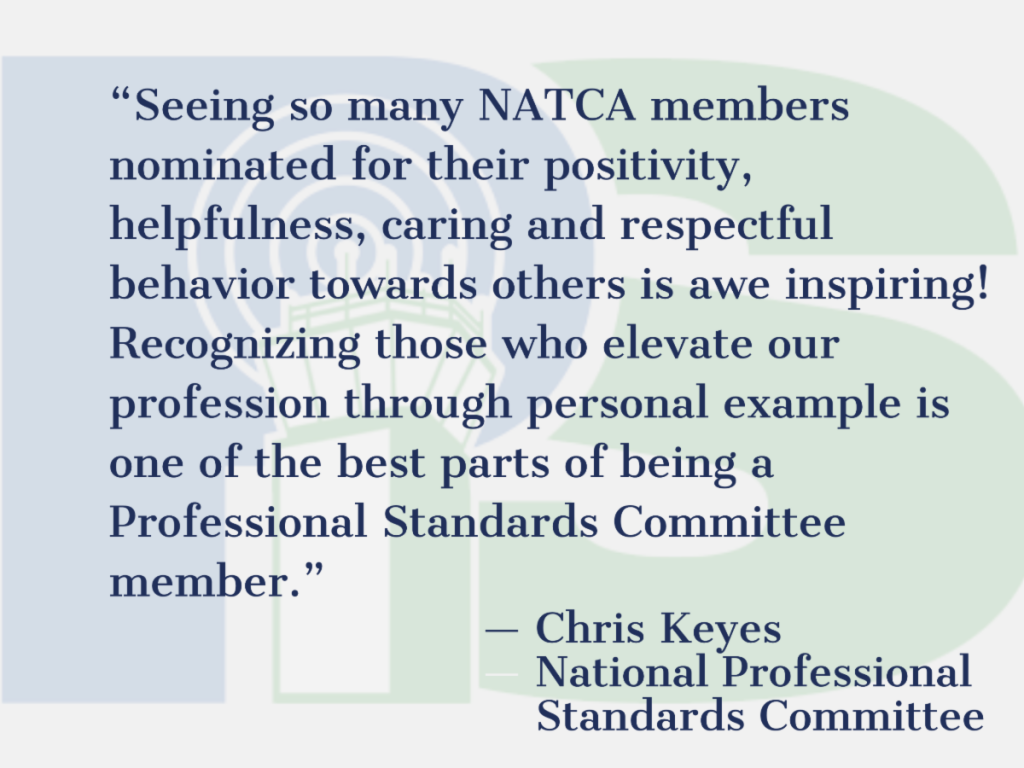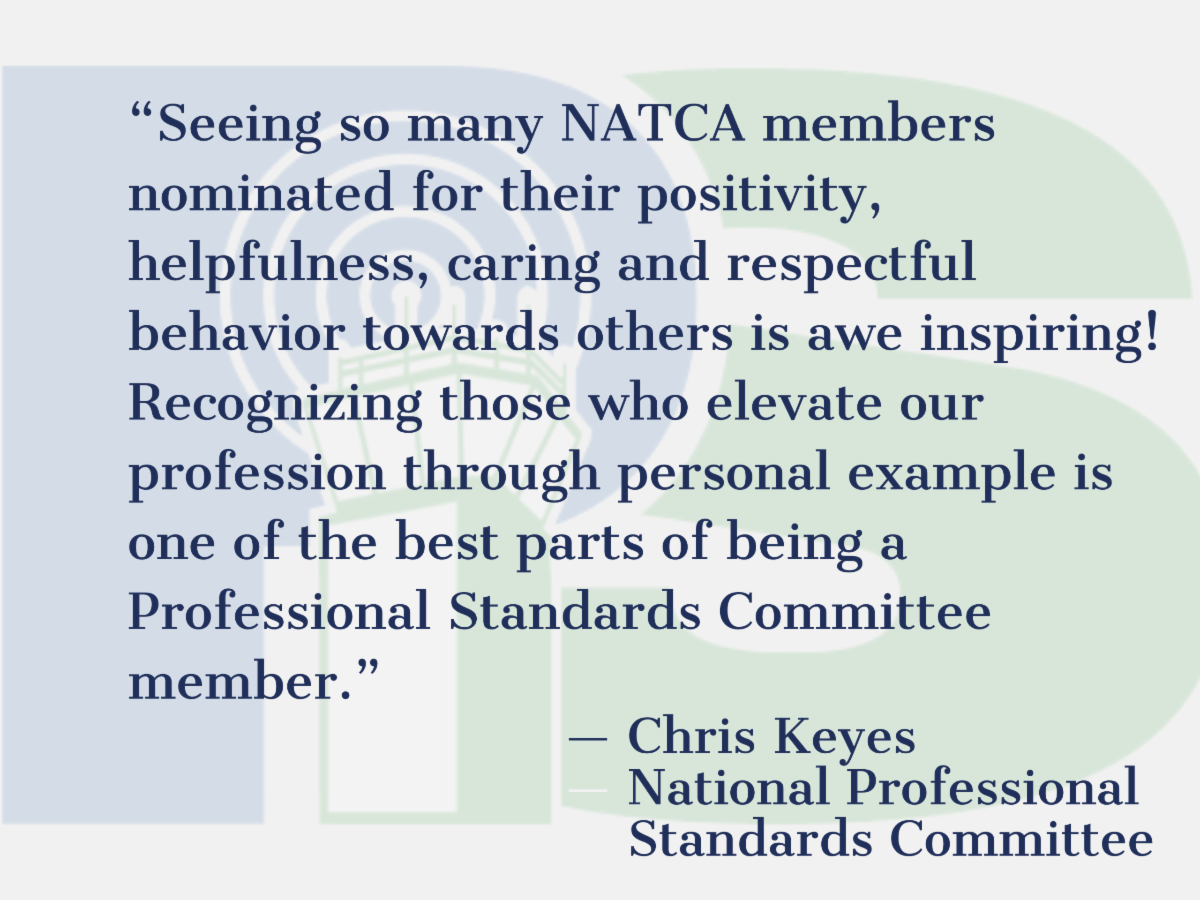 NATCA's National Professionalism Award was created to recognize individuals who have demonstrated a consistent personal commitment to safety and excellence, those who motivate others and those who inspire others through their work. Their professional contributions and performance have enhanced the standing of our professions.
Positive behaviors are contagious. Recognizing individuals who embody these characteristics is important to NATCA and to the Professional Standards program as we continue to strive towards creating even stronger, positive and respectful work environments.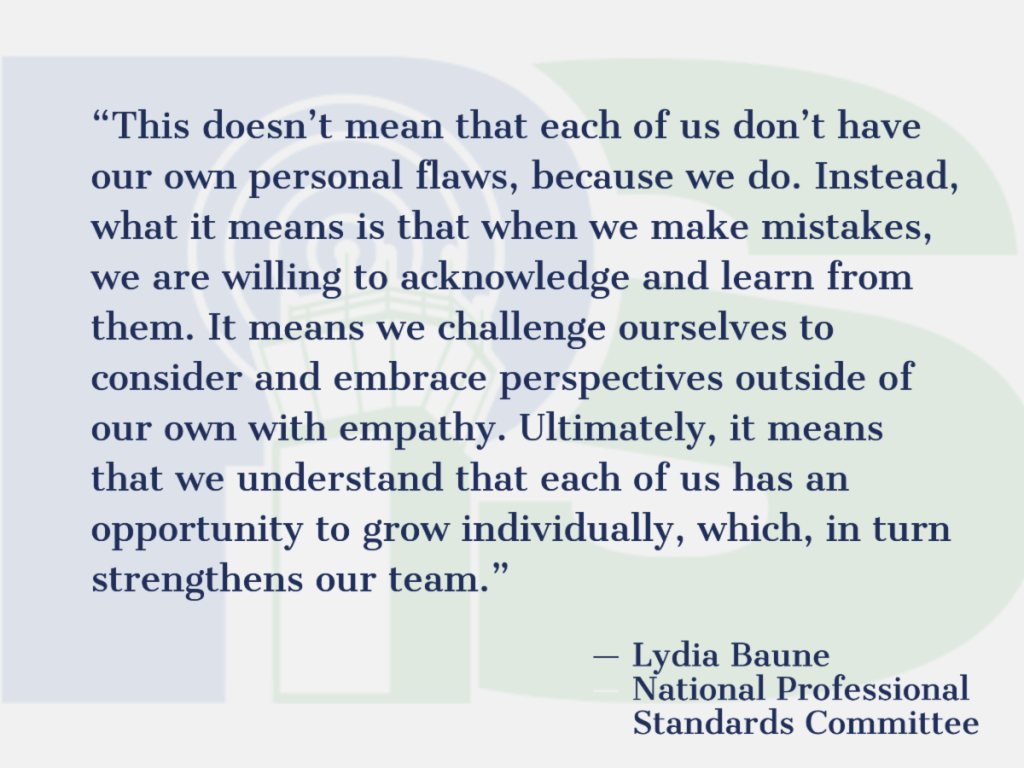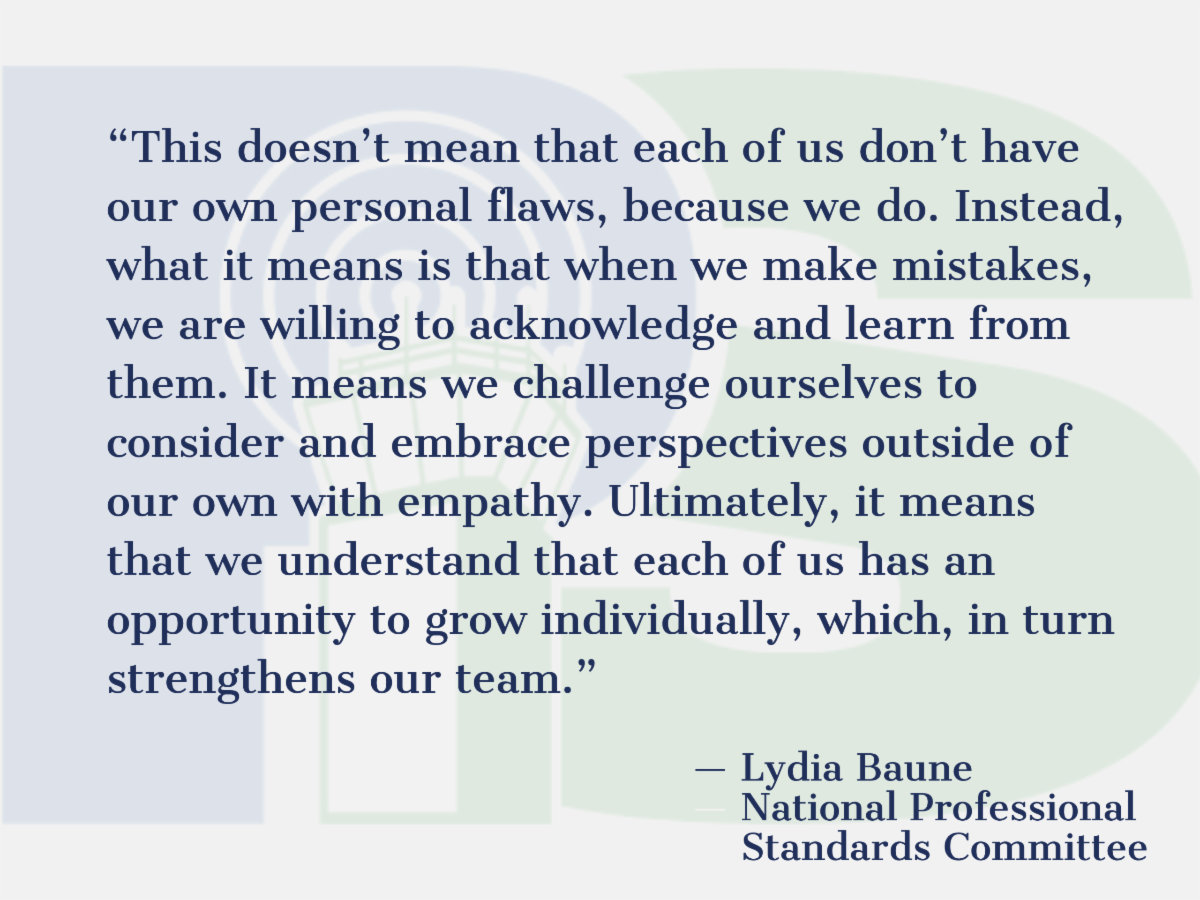 Those nominated were evaluated on their body of work throughout their careers. The factors considered were:
How did they, as individuals, promote professionalism?
How did they inspire and motivate others?
Did they personally demonstrate professionalism?
Consideration was given to the testimonials and statements provided by their peers.
Today, we would like to recognize the recipients of the Professionalism Award:
Western Service Area: Jonathan Davis, Kahului ATCT (OGG)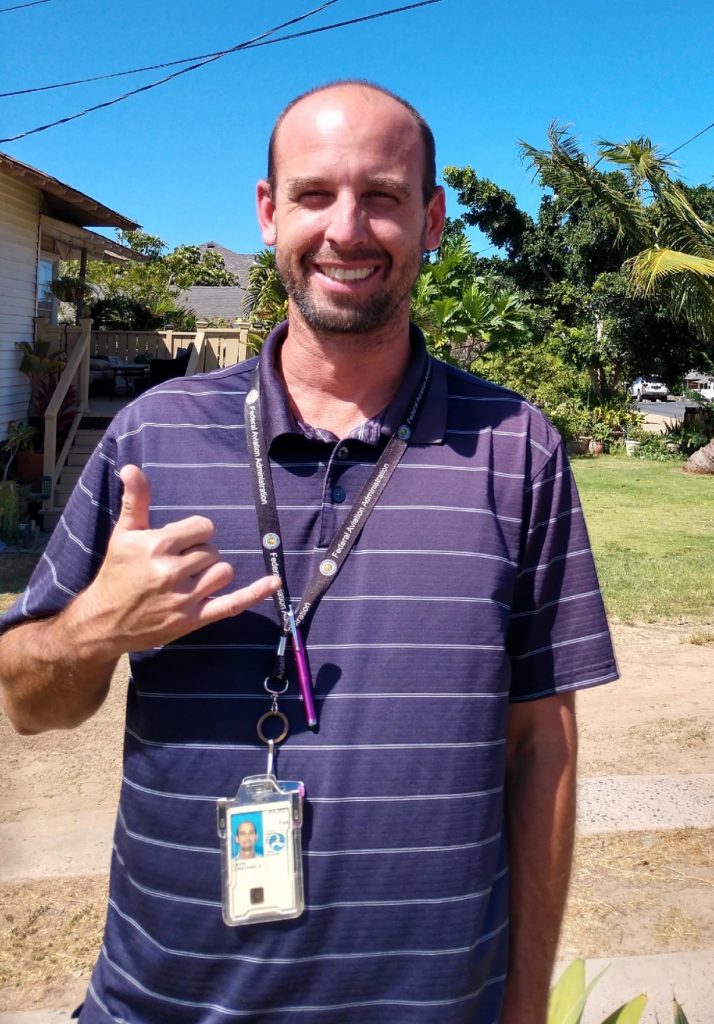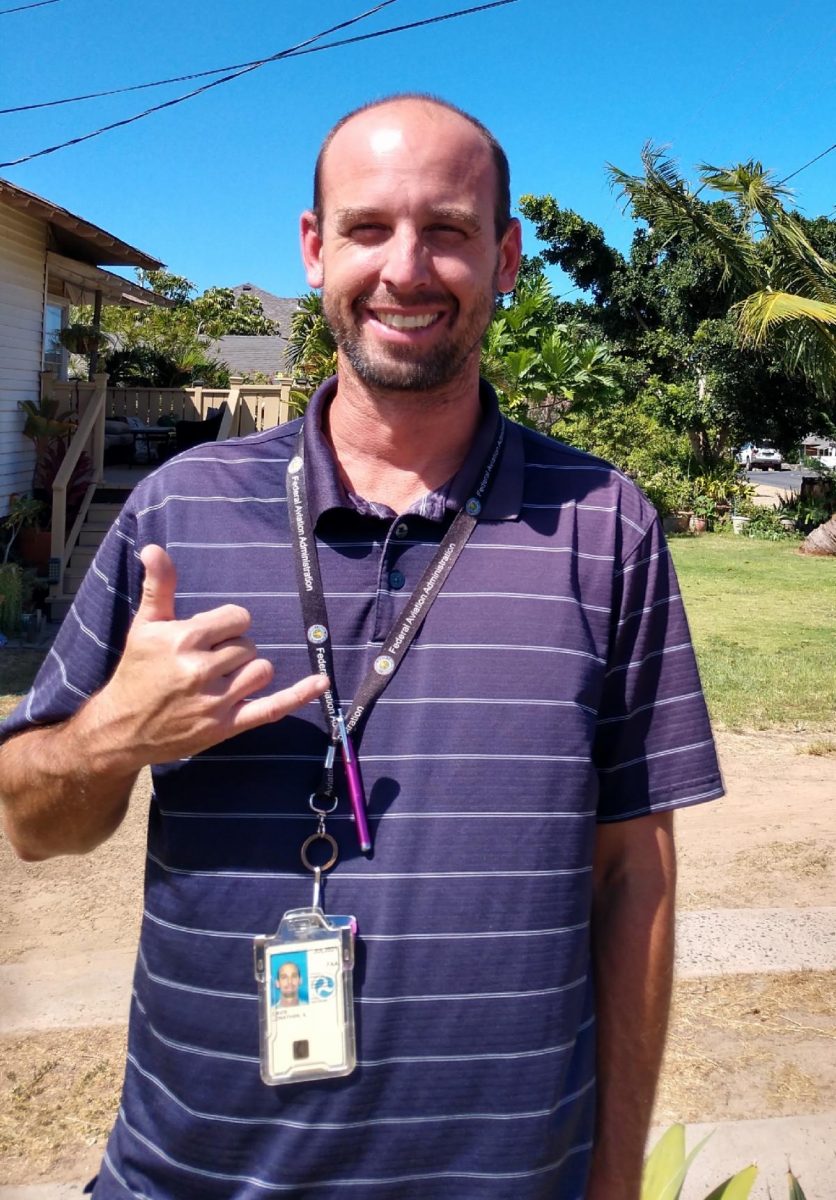 Jon Davis has been living his childhood dream of being an air traffic controller at Kahului ATCT (OGG) in Maui since 2008. He has served as FacRep and currently serves as OGG Treasurer and Professional Standards Committee member.

Jon fell in love with aviation as a young child when he and his grandfather would eat ice cream cones under the approach end of Kahului's main runway. "From that moment on, I was hooked, I loved watching airplanes, and I dreamed about becoming an air traffic controller," he said.

Before getting hired in the FAA, Jon worked to gain as much experience in the aviation industry as possible, working as an airport porter/skycap, ticket agent, baggage handler, load master, and in customer service for Hawaiian Airlines. Jon's grandfather instilled in him the importance of finding a "career" vs. a "job." A career would be something he would naturally be passionate about. Instead of his career feeling like work, he would never have to "work" a day in his life! Instead, his career would offer him fulfillment, allowing him the opportunity to give back to the profession in ways he didn't fully understand at the time.

One of Jon's favorite quotes is simple yet powerful, "be kind." It is evident that Jon has taken this sentiment to heart. Jon's kind, cheerful, and humble personality has not only touched the lives of many of his peers, it has also reached outside of his facility to many within the local aviation community.  Thank you Jon, for being the sincere, honest, and caring role model that you are.
Central Service Area: Raul "Roy" Guerrero, Chicago Midway ATCT (MDW)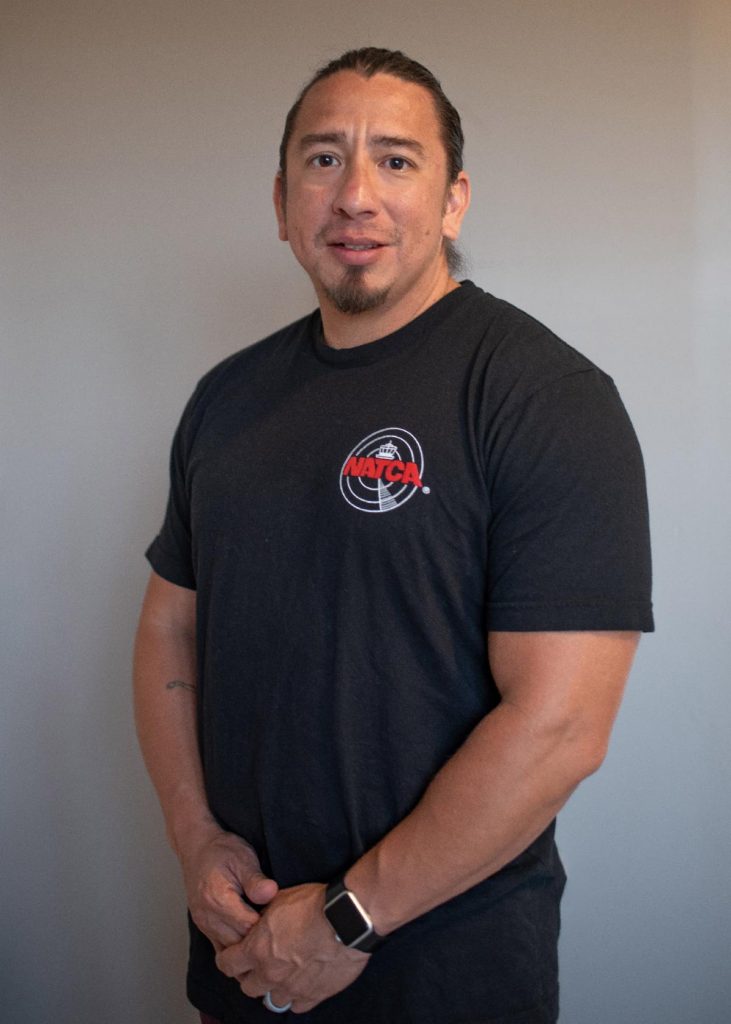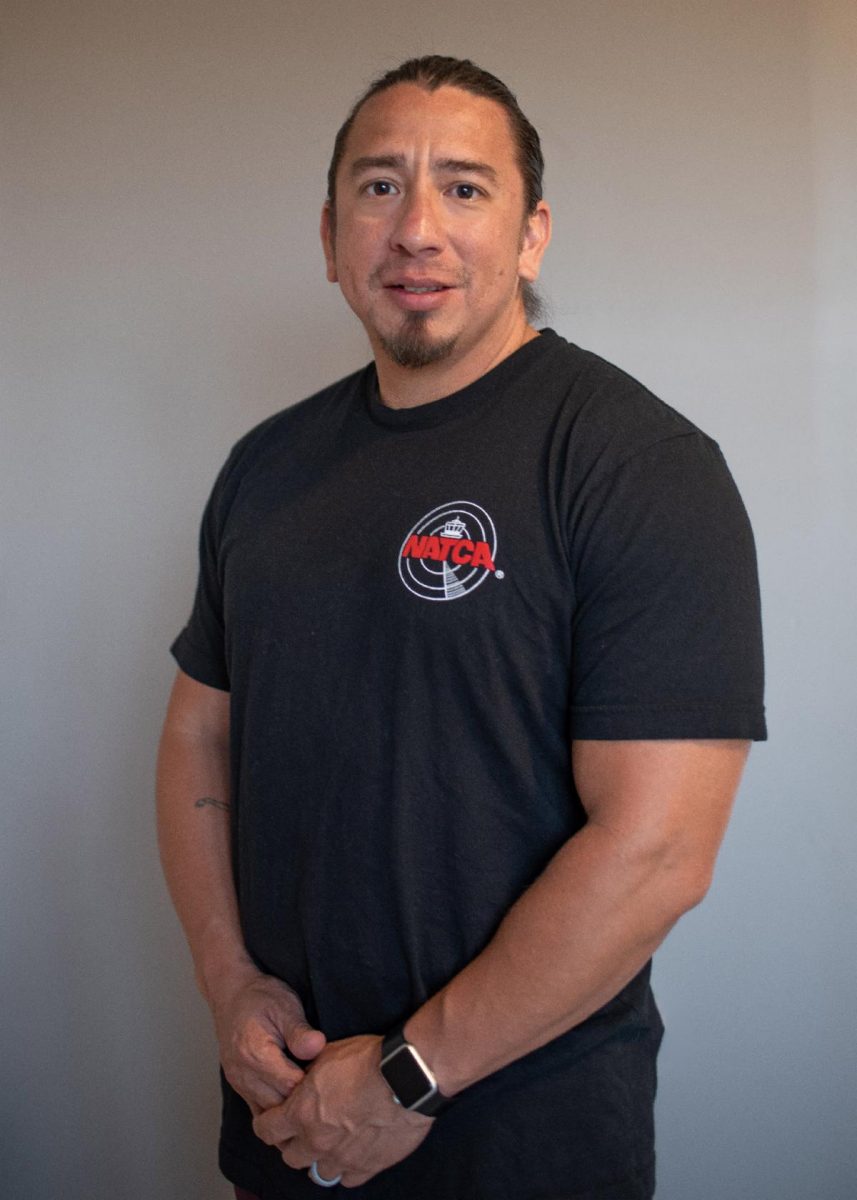 Raul "Roy" Guerrero has been a controller at MDW ATCT for the past three years. Prior to working for the FAA, Roy served in the Marine Corps and also worked for contract towers in Alaska and Hawaii.

While Roy enjoys spending much of his off time with his family and being outdoors, he devotes time to building camaraderie with his peers too. It is evident that Roy has taken one of his favorite quotes from Mahatma Gandhi, "Be the change you wish to see in the world," to heart. Whether he is in the operation leading by example, or organizing social events for his peers outside of work, Roy understands the importance of trust and teamwork in our profession.

Roy, thank you for being the positive change.
Eastern Service Area: LaKecia Shuron, Reading ATCT (RDG)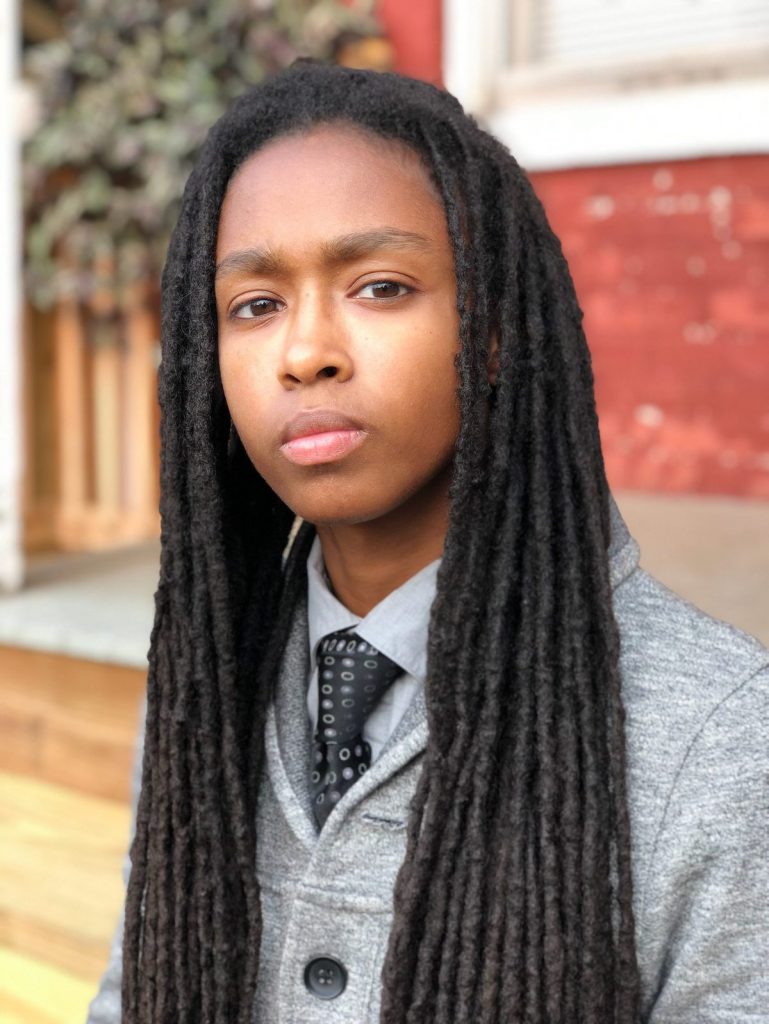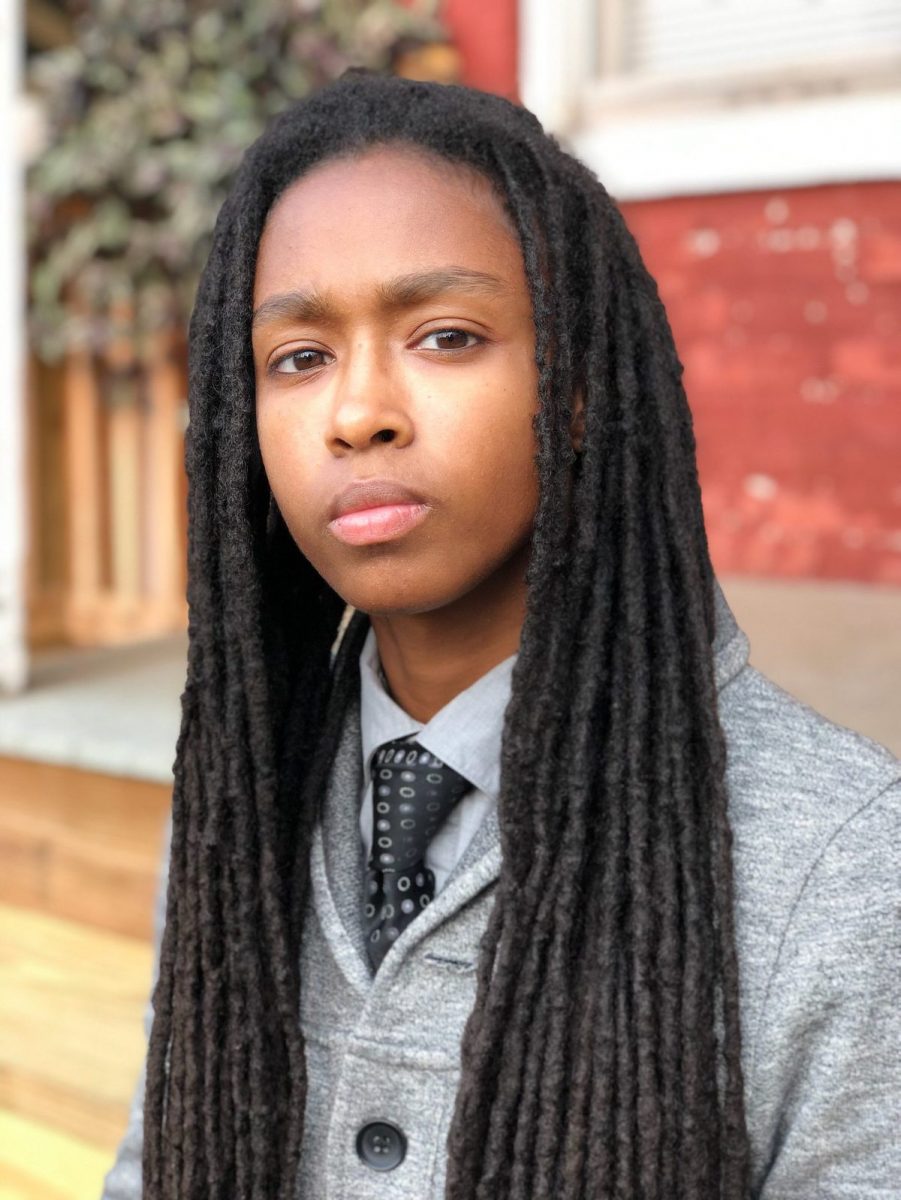 LaKecia "Ke" Shuron has been a controller at Reading ATCT (RDG) since 2016. She is involved with NATCA's Union Synergy Committee, the National Black Coalition of Federal Aviation Employees, and FAA GLOBE, and will soon become RDG's next Professional Standards representative. LaKecia has also done outreach to schools, in her hometown of Baltimore, to spread awareness of air traffic control.

LaKecia has been strongly guided by an African Proverb, learned during training, that states, "Smooth seas do not make skillful sailors." Her mother, a now retired Army specialist, instilled in her a very strong code of ethics. "Though not always easy, I have strived, for myself and others, to be better than what we were the day before," said LaKecia. "Every situation should be used as an opportunity to improve. We should never get comfortable or become complacent."

It is evident through Ke's work inside and outside of the facility that she strives to lead by example, and recognizes the power of including others.
Thank you Ke, for your considerate and empathetic approach to leadership.
The National Professional Standards Committee will invite the award winners to attend Communicating For Safety 2021 (Sept. 27-29, 2021, Bally's Las Vegas) to be recognized for their achievement and to receive their award. To view previous winners of the National Professionalism Award, please click here.