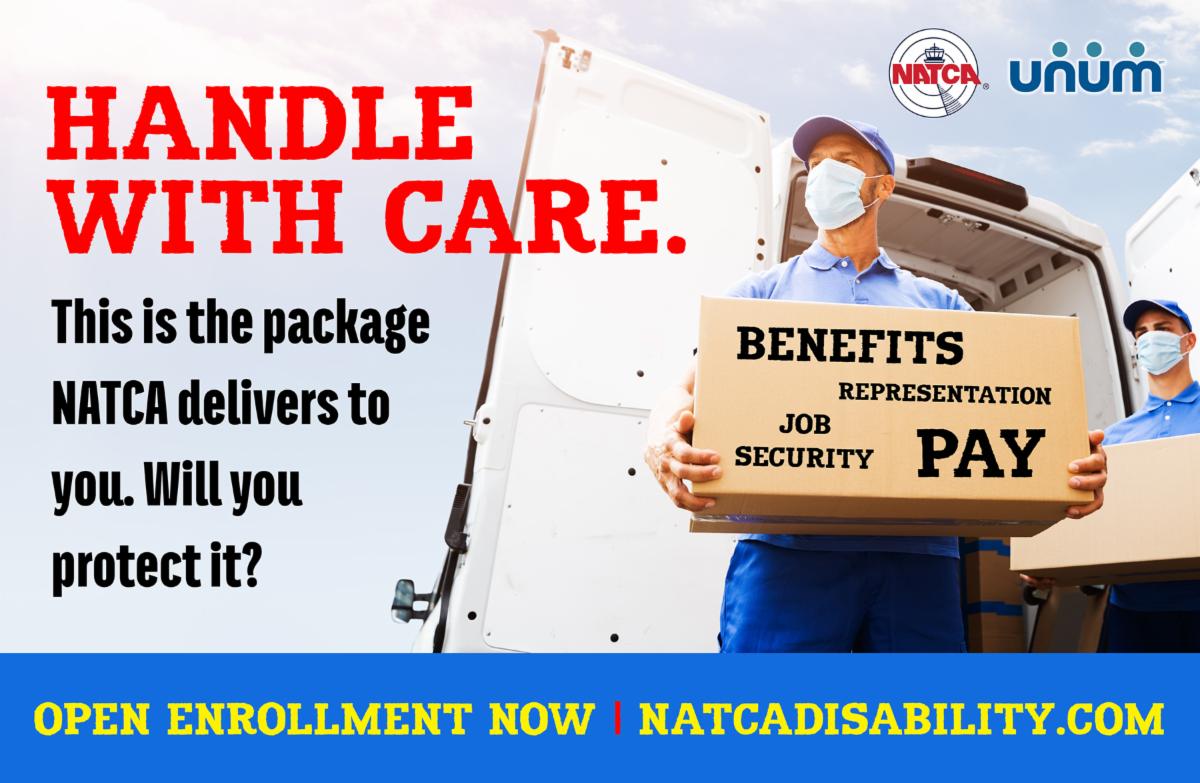 Unum: The Insurance That Will Help You When You Need It Most
Having insurance grants peace of mind when the unexpected happens. The NATCA group long-term disability (LTD) program from Unum is the insurance that provides protection and peace of mind in the event you lose your medical or are disabled. El Paso ATCT (ELP) member Crystal Lingle encourages all NATCA members to sign up for Unum during this open enrollment season:

"I signed up for Unum about five years ago when the healthiest guy in my facility ended up losing his medical clearance. I never thought I would actually need it but the peace of mind it provided me over the years was priceless. I ended up losing my medical for mental health reasons and admin duty was just making it worse. Luckily, I had signed up for Unum back in the day. It's been my saving grace. I can get healthy on my own terms now thanks to Unum. Unum really came through for me and I'm forever grateful."

Visit natcadisability.com for more information and to enroll.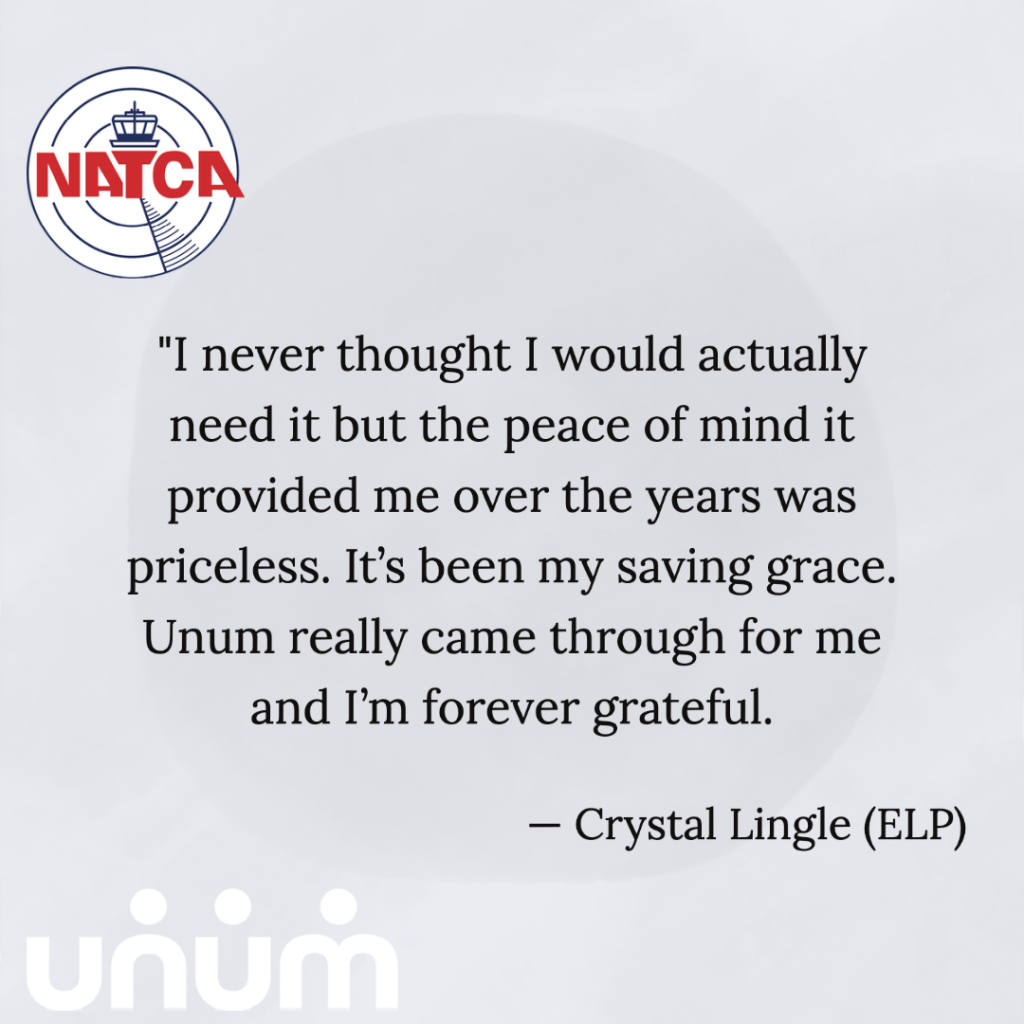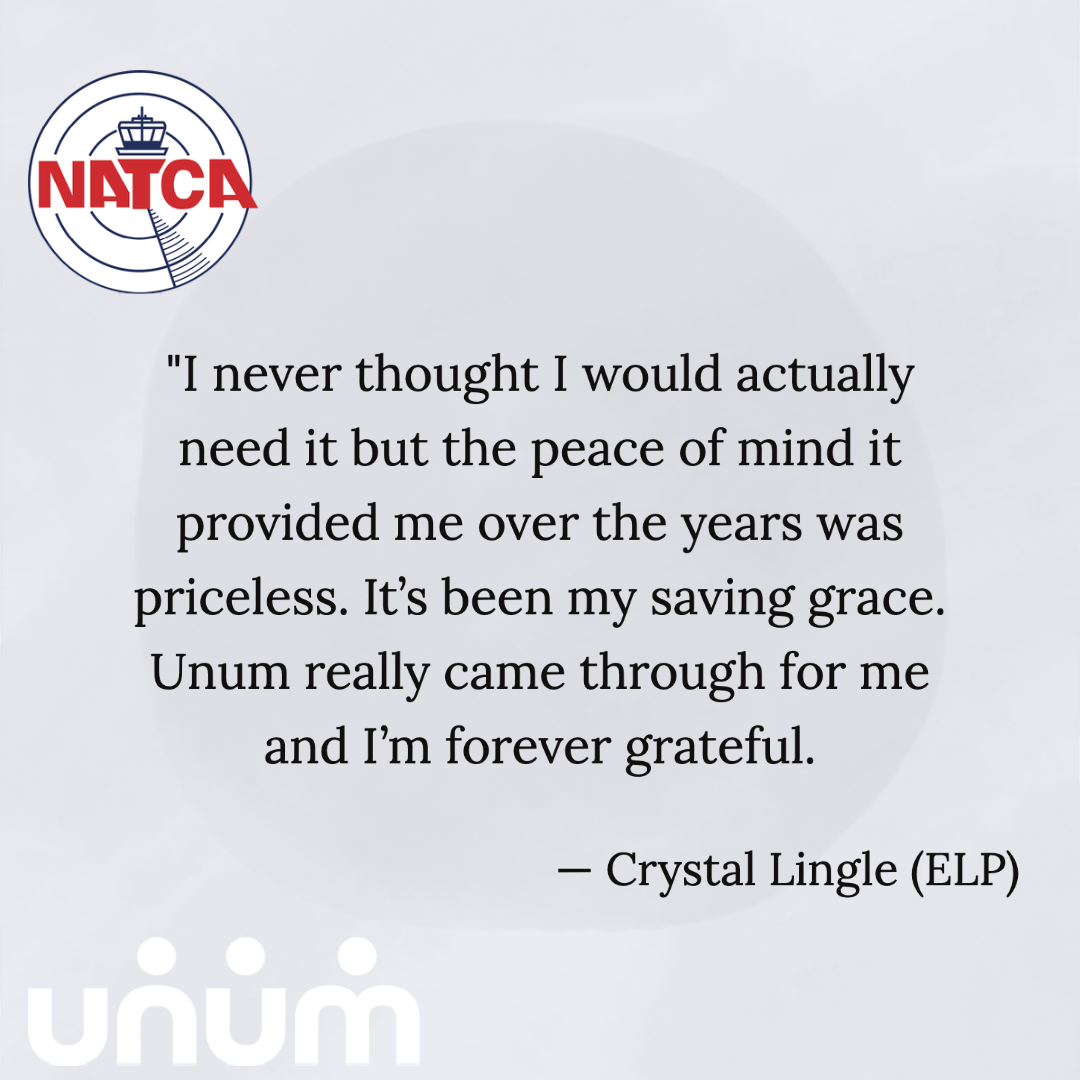 Unum Prize Drawing Winners at FS4 and DCA
Each week, NATCA holds a prize drawing from the members who have signed up for the Unum long-term disability insurance. This week, we would like to congratulate Flight Service Station (FS4) member Brian Peters and Washington National ATCT (DCA) member Richard Tabler.

Congratulations Brian and Richard. Thank you for supporting and participating in this important NATCA benefit. Members not enrolled should sign up today to participate and be entered into upcoming drawings.