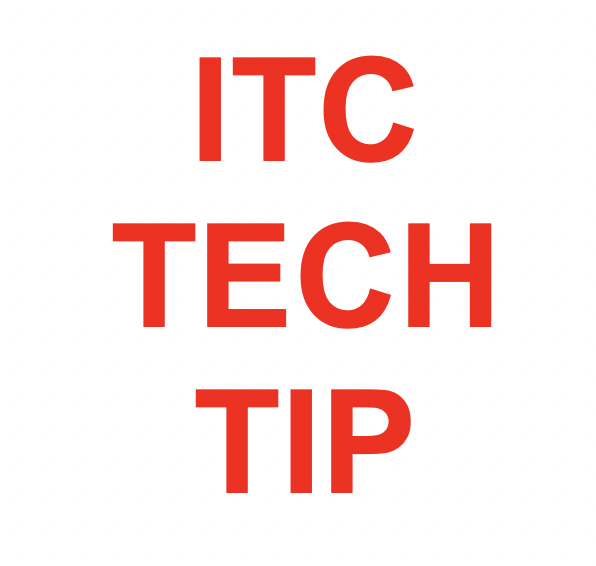 ITC Tech Tip: Adding NATCA Emails to Your Primary Tab in Gmail
If you are a Gmail user, to increase the likelihood that you will get news and updates in your email from our Union, NATCA's Information Technology Committee recommends that you do the following. In Gmail, your inbox is separated into four general categories: primary, promotions, social, and updates. The primary tab is reserved for direct communication between you and your contacts. Promotions is where communications from large services will generally appear.

NATCA uses Constant Contact for email communication with its members, so NATCA mail will arrive in the promotions tab of your gmail inbox. Social is reserved for social media traffic, and the updates tab is meant to capture communication from services you use like online banking. Each tab is still a part of your inbox, but Gmail tries to clean things up for you by categorizing the large volume of mail you might receive.

If you want to make NATCA email messages show up in your primary tab, you can simply click and drag the message to the primary tab. Then click "yes" on the pop up in the bottom right. View the graphic below for assistance.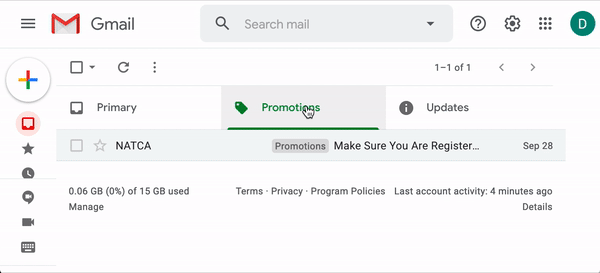 Have other IT questions? Email the IT Committee to submit a request for help.