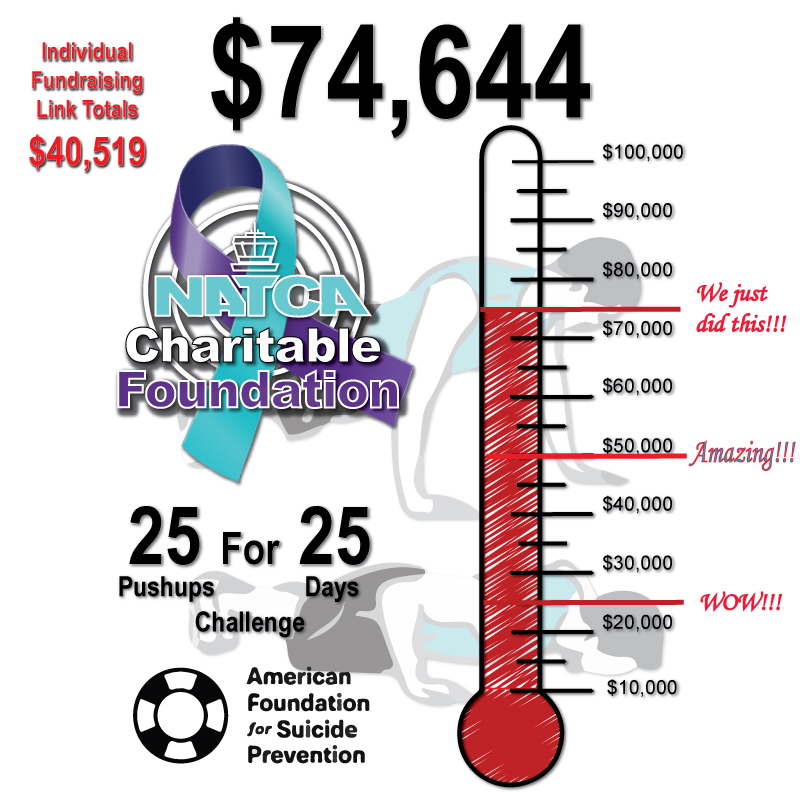 Tom Morello Supports the NATCA Charitable Foundation's 25 for 25 Campaign
Meet Tom Morello our honorary NATCA brother and union activist. Tom is the lead guitarist for Rage Against the Machine and former lead guitarist for Audioslave. Rolling Stone magazine ranks him amongst the "100 Greatest Guitarists of All Time." Tom is a supporter of the working class and Labor. He performed his album, The Nightwatchman, which supports Labor and Unions, at the 2012 NATCA Biennial Convention in Denver. 

We are so very proud and honored that our brother is speaking out to support NATCA, the NATCA Charitable Foundation (NCF), and suicide prevention. Please watch the video as Tom calls on us to support one another, NCF, and the American Foundation for Suicide Prevention. To support the NCF's 25 for 25 Pushup Challenge please click here.