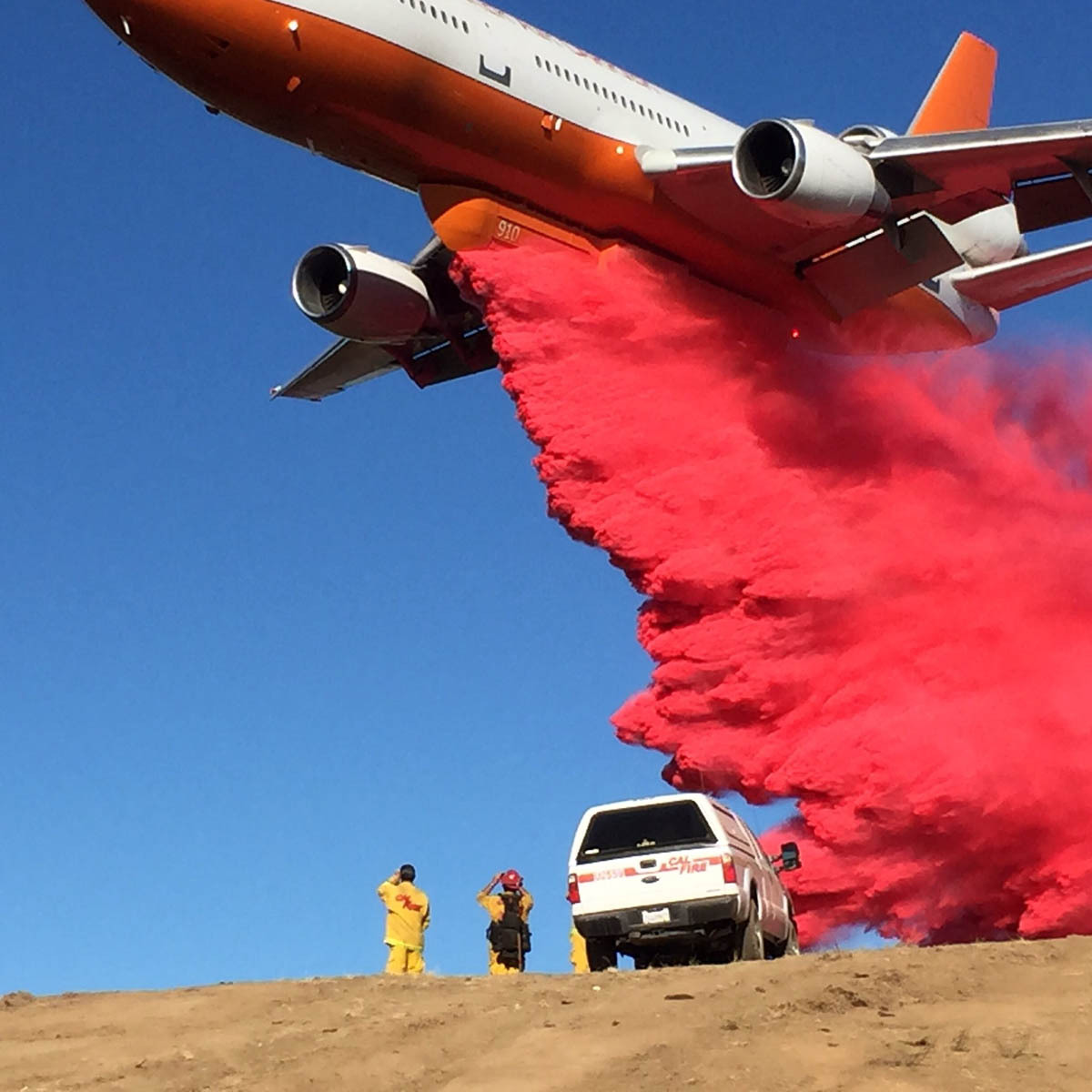 Colorado Members Keep NAS Safe During Close Call With Wildfires
California, Colorado, Oregon, and Washington are enduring a fire season of historic proportions. In the last Insider, we provided you with information about the fires occurring in California, Oregon, and Washington. Because of recent events, we wanted to also share news about the fires and our members in Colorado.
Conditions have been hot, dry, and dangerous. Much of the region is facing some level of drought. The dry conditions, coupled with lightning storms, have led to some of the largest fires in Colorado history. This year, fires have occurred in areas that don't usually burn. Smoke impacts everyone, leading to eerie orange skies, and if the winds change, the danger for the public can be immediate. The CalWood fire grew to more than 8,000 acres in under 12 hours last week, coming as close as 6.5 miles from Denver Center (ZDV) in Longmont, Colo. Controllers could see the fire from the facility.
Good news arrived last weekend in the form of snow and cold temperatures. There was no fire growth on Monday, Oct. 26 and the moisture will likely calm the fires for at least a couple days and perhaps into next week, fire officials said. But the region remains on high alert.

"The conversation has been going all week as to what happens if we get evacuated at the center due to these fires as well as trying to assist controllers that need help," said ZDV FacRep Megan Nowak.

The Colorado fires have come very close to several controllers' homes. Some NATCA members can see flames from their patios. 

"This is a very real threat and the controllers are not only making it to work to keep the NAS safe, but also taking precautions to keep their families safe at home and evacuate if needed," Nowak said. "We also have controllers that experienced severe flooding in 2013 and now are concerned about losing their homes to these fires."
Extra efforts of vigilance have been utilized to protect arrivals in all of the states affected by wildfires, as flights have been forced into converging situations in multiple locations due to the aircraft having to stay higher than normal because of the haze. 

"With the mountainous terrain, ZDV has a TFR that goes up to 16,500 for the fires and is in conflict with the descend via on the arrivals into Denver ATCT (DEN)," Nowak said. "This is requiring extra clearances for the controllers to stop them above. The firefighting aircraft, being as high as they are in the TFR, is an additional thing for the controllers to watch while working a busy arrival bank into DEN."

If you missed the coverage in the last Insider about how NATCA members have helped with efforts to battle fires in California, Oregon, and Washington, you can read that article here.