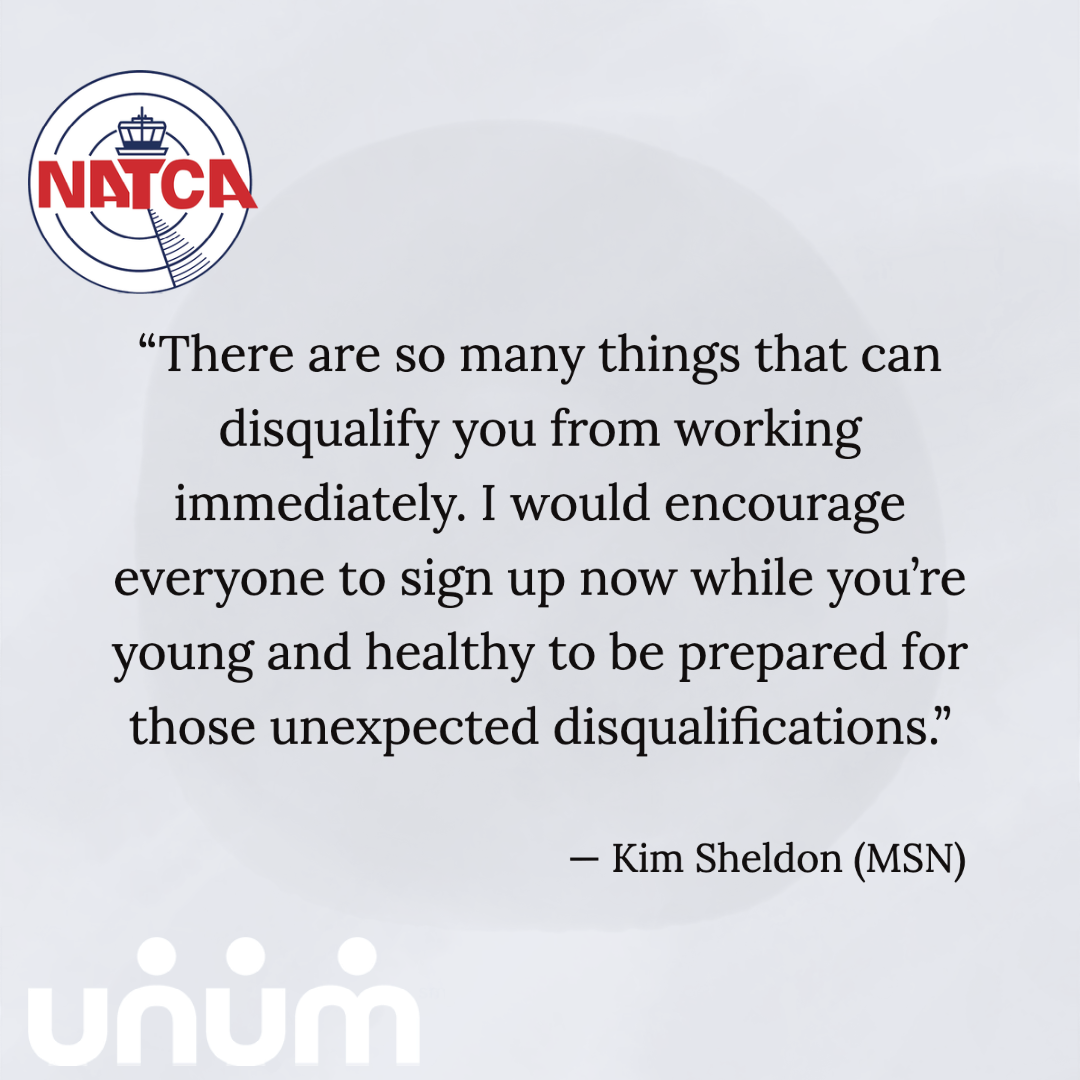 Unum: The Insurance That Prepares You for the Unexpected
Having insurance grants peace of mind when the unexpected happens. The NATCA group long-term disability (LTD) program from Unum is the insurance that provides protection and peace of mind in the event you lose your medical or are disabled. Madison ATCT (MSN) member Kim Sheldon encourages all NATCA members to sign up for Unum during this open enrollment season:

"I enrolled for Unum disability insurance 13 years ago, after I was diagnosed with Meniere's Disease. It causes hearing loss and vertigo. There are so many things that can disqualify you from working immediately. I would encourage everyone to sign up now while you're young and healthy to be prepared for those unexpected disqualifications! It can be something simpler than you might think. 

"I lost my medical a few times over the years for this condition, but was able to get it back each time. Now 13 years later, I have been disqualified for several months and have no way of knowing when or if I might get my medical back. After my 90-day waiting period for Unum expired, I started collecting the difference between what I earned as a controller and the money I make on admin duty. It has been really helpful with two kids in college. 

"I have not had any issues with filing my claim or collecting my claim, and everyone with Unum has been knowledgeable and helpful at a time when you need to be taking care of your health and still need to pay the bills."
Visit natcadisability.com for more information and to enroll.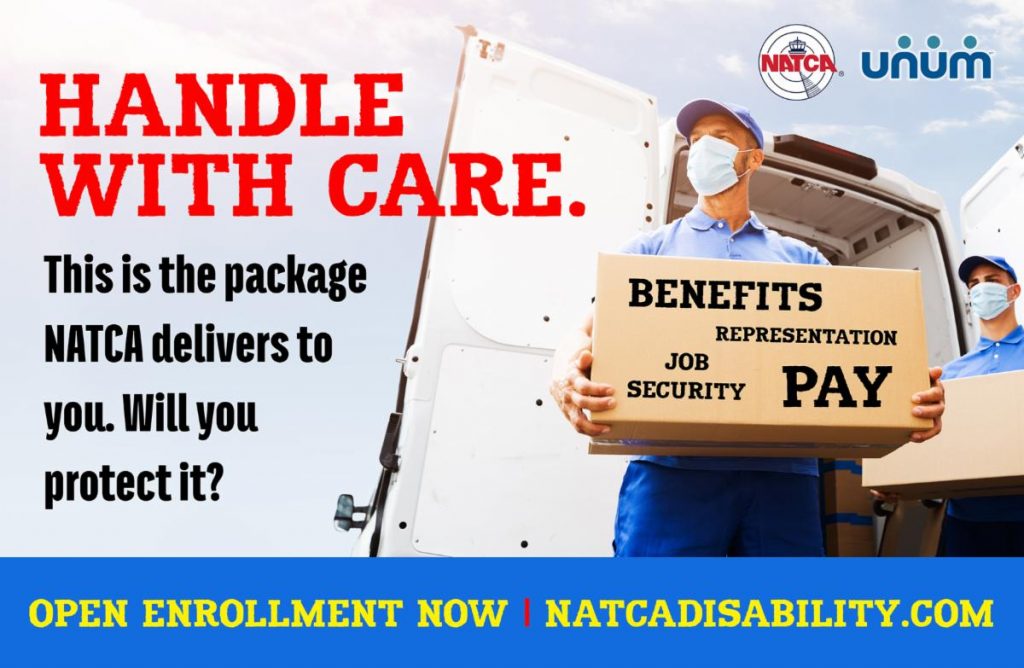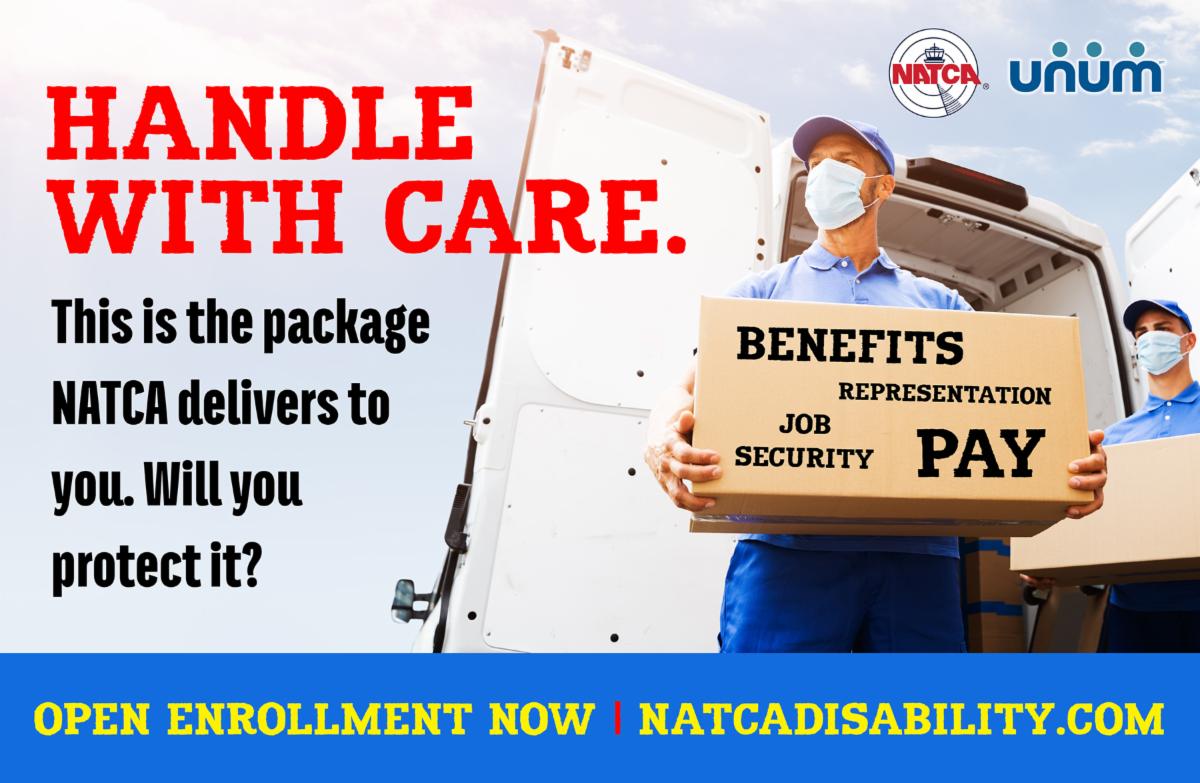 Unum Prize Drawing Winners at ZKC and MRI
Each week, NATCA holds a prize drawing from the members who have signed up for the Unum LTD insurance. This week, we would like to congratulate Kansas City Center (ZKC) member Robert Cimino and Merrill Field ATCT (MRI) member Frederick Snyder.

Congratulations Robert and Frederick. Thank you for supporting and participating in this important NATCA benefit. Members not enrolled should sign up today to participate and be entered into upcoming drawings.